s I have stated many, many times, I have a deep appreciation for food. With our transition to Chicago, I have wanted to explore all of the delicious eats in the area, but we do most of our meals at home and try to save eating out for more "special occasions." I wanted to share some of our DIY meals that I've done over the past few weeks to show you can eat with minimal prep time, and stay way under the cost of eating out while getting just as full! Did I mention that I'm a vegetarian? Well, surprise. Here's a few of the best veg recipes I have on hand… I'll share Mario's meat-filled eats this week as well.
---
---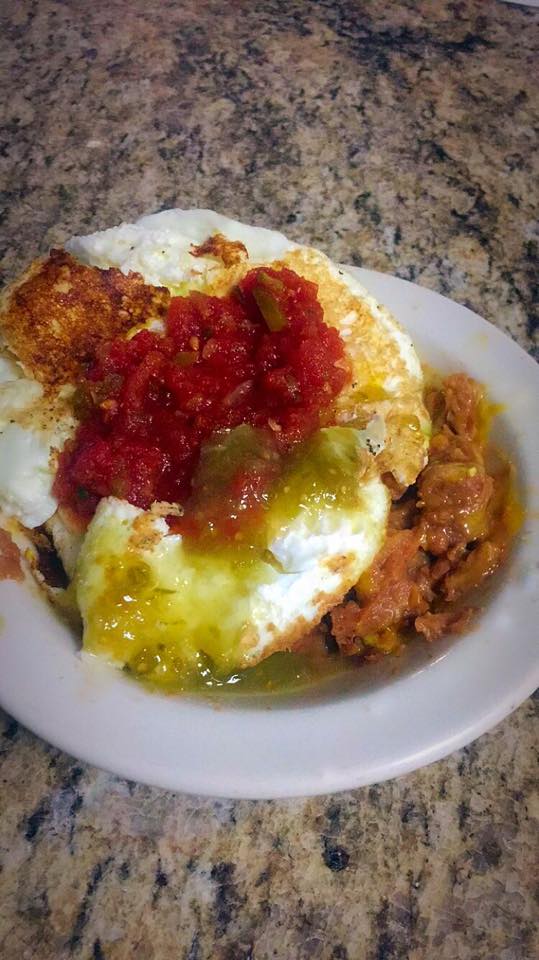 First up – breakfast. I always make sure I budget for a solid 10 minutes to make a quick breakfast for myself these days, especially because I'm always on the go and never know if I'll have time for more than a protein bar and iced coffee come lunch time. This is my go-to breakfast. I am obsessed with over-medium eggs, not to mention, protein-loaded beans. When I don't have mashed pintos on hand (yeah right, I always have beans stashed away), I still go with a Mexican-style breakfast with over-medium eggs, seasoned with garlic salt, pepper, a dash of oregano, then topped with salsa and salsa verde. If you're feeling like throwing a fiesta in your mouth, top it off with some tasty guacamole.
---
---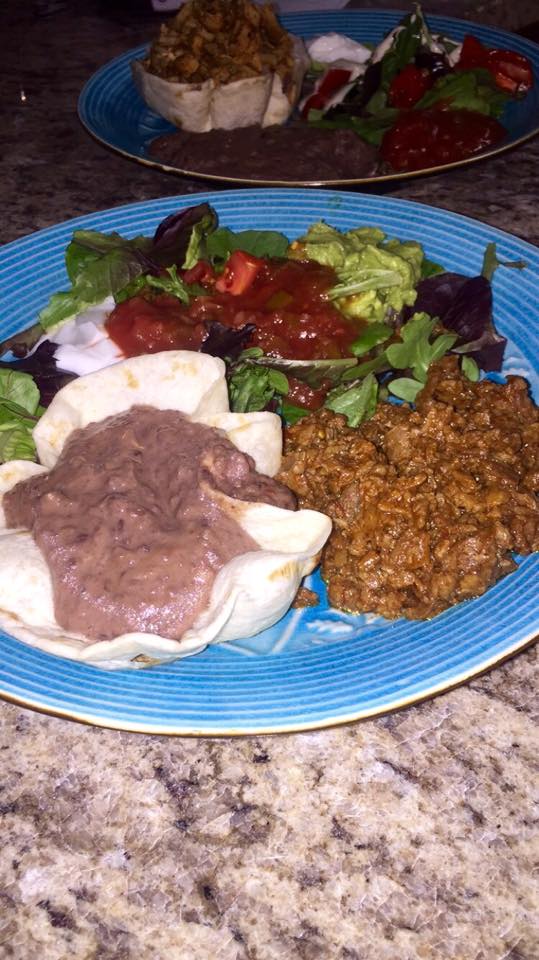 As you can tell, Mexican food is a passion of mine. I could eat it for every meal and it still wouldn't be enough. Being vegetarian, it's actually one of the few food categories that does not require me to totally change or modify my order.
The pictures below are the ingredients I use, and this totals to about $15, which will easily make you 5 servings. I make the entire bag of veggie meat and stretch it through the week, making salads, wraps, chili and so much more. The tortillas are gluten free and only 50 calories each! (Shout out to you, Target, cuz this girl needs a tortilla every once and a while.) You simply take a tortilla, place it in a bowl and microwave for about 1 minute, then let it sit until it's firm and you can fill with beans, salsa or whichever topping you choose!
Each of these meals are insanely easy, super cheap, and great fuel for your body. Being a vegetarian doesn't have to be a punishment… my veggie meat actually tastes identical to real taco meat once it's seasoned! If you haven't, do yourself a favor and try it out, because it'll save you big time on the cost as well as prep time.
Have some veggie suggestions that I need to try? Send them my way!
Eat up and enjoy.
Xo, N.