---
Chicago weather is literally 1,000 times opposite of Texas. There is seemingly always a breeze, which has been great for these summer months. All of a sudden, I remember what it feels like to transition into fall and not be able to wear shorts (not the case in Texas) and actually need a fur vest before Christmas break! Here's a few looks from the past few weeks at what I wore and where I was heading… you know I'm always on the go!
---
---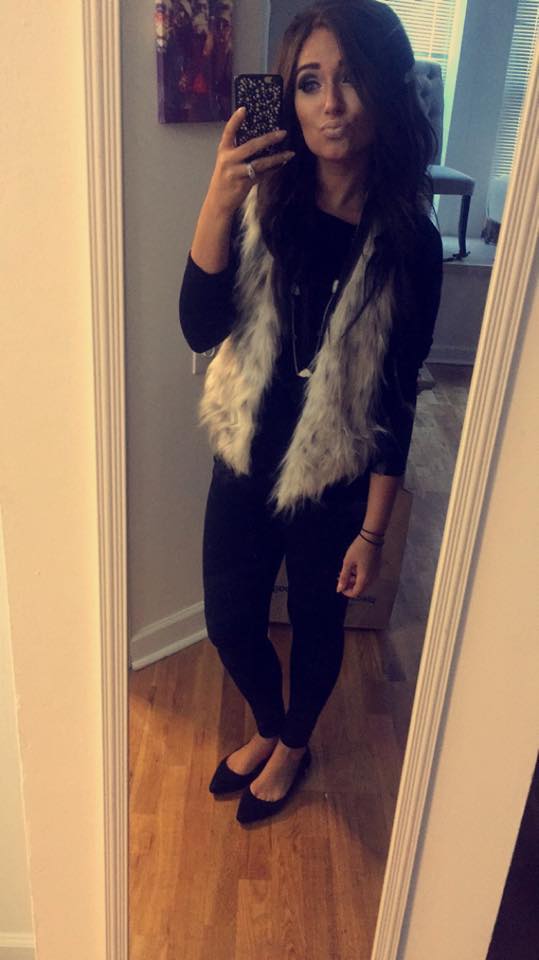 This little outfit is a combo of a few of my favorite stores! I found this adorable vest at Marshall's for only $16! I love the angle on the bottom, as well as the grey coloring. It's also super soft, which is hard to find with such inexpensive faux fur. I snagged this great slouchy top from tobi.com (my favorite website ever) for just $7, and I would do it all over again if it was still in stock. Paired with some great Rock and Revival leggings I grabbed on sale at Kohl's for just $12 (normally $70!) and some flats from JustFab.com.
---
---
---
---
---
---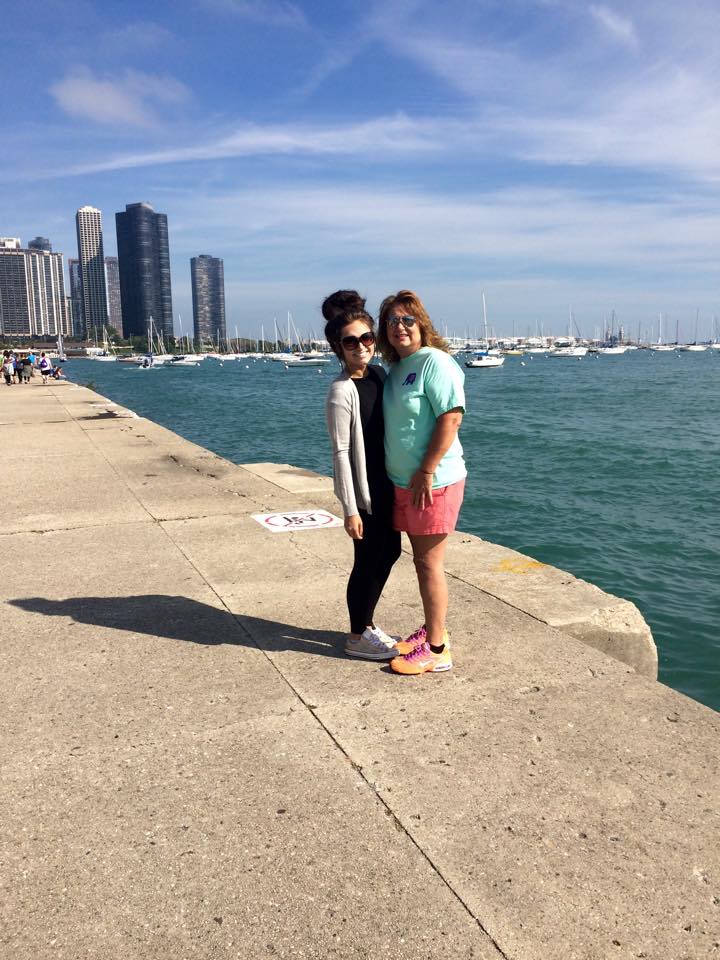 Next, my sweet momma came to town! We were running all over the place, so I was looking for a super casual, comfy outfit while we hit the town as tourists. My cardigan is so cozy and I love that it's lightweight. This one was from last years' Forever21 line, and they have them again for under $8 this season! I paired it with a long, super thin black shirt and, of course, some leggings. Keeping it casual, I tossed my hair atop my head into a big knot, threw on my Converse and hit the road.
---
---
---
---
---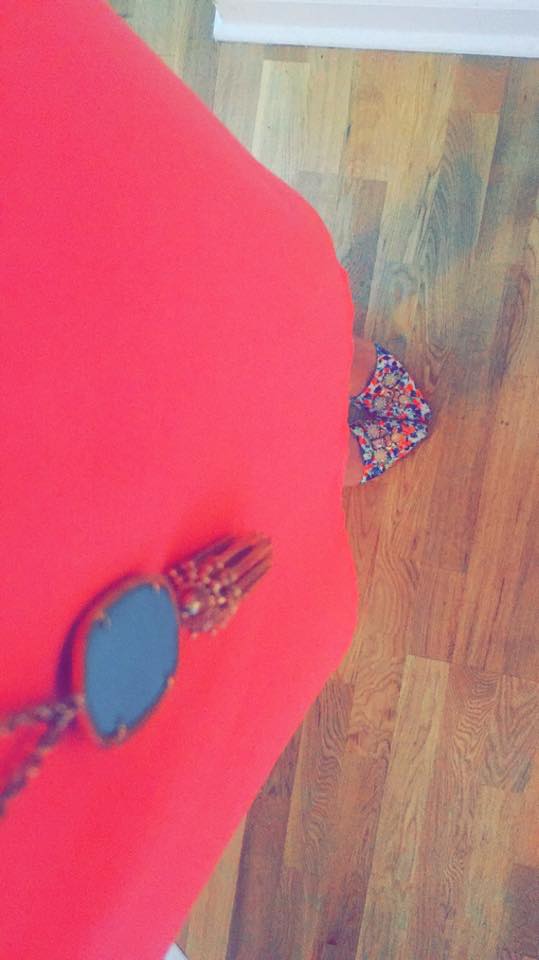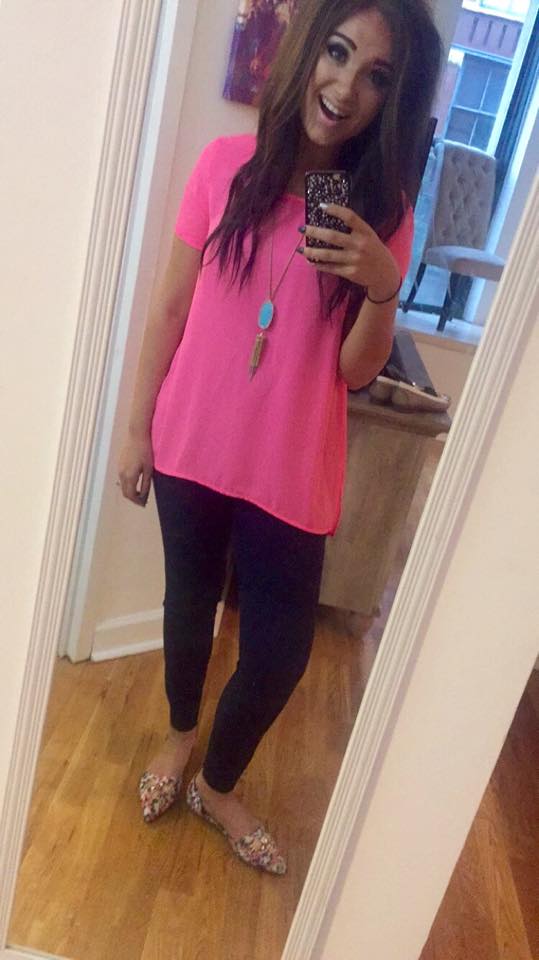 I am all about mixing up my colors, so this outfit was insanely fun. I grabbed this hot pink top at Nordstrom Rack over the triple points weekend, on sale for just $11 (normally $37!) and paired it with Exact Stretch Ankle Fit's from The Limited. Grab a pair, or 50, because these pants change lives (side note – I CAN FINALLY FIT IN MINE AGAIN! Thank you, Chicago, for keeping me on the go all the time).
---
I have a good size collection of Kendra Scott necklaces, but you can really toss any bright color against hot pink and make it work!
HOW FUN are these bright floral flats?! Justfab.com has a Style Watch line, and these are one of the many fabulous pieces in the collection. They definitely tie together all of the colors I was wearing without overwhelming the eye.
Let me know if y'all have any fun outfits I need to check out, I'm always looking for the newest color combos and style steals!
Xo, N.