A few spring breaks ago, I was baking on the beach with my sorority sisters and thinking about how free I felt. So free, in fact, that I shot a text to my boyfriend of 3 years and let him know I thought I was ready for the single life. (A text… really? What was wrong with 17 year old me?)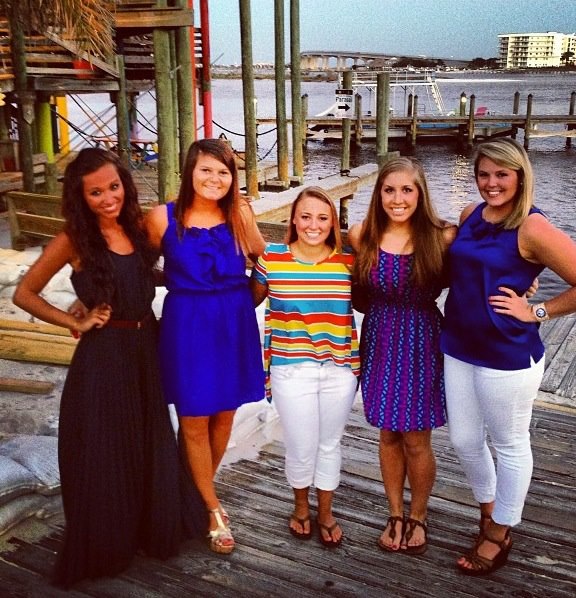 The next few weeks were full of non-stop drinking, endless nights that rolled into really fun stories for weekend brunches, and way more girl time than my chain-and-ball boyfriend had ever allowed. This was freedom, and it felt good. I made a promise to myself that I would spend at least one full year soaking in this single girl thing.
I decided to spend my birthday week in Texas, with one of my dear friends I had met years ago. This was my first adventure to a country bar, and I already have horrible dancing skills, so you can imagine how that played out. A few shots of liquid courage had be feeling like I could conquer the country dance floor, and I saw the most handsome man coming my way. Needless to say, my week trip turned into one of the best weeks of my life.
Here I am, 2 years later, with a gorgeous, shiny engagement ring, and our puppy child. The irony in the whole situation is, of course, you can never set plans for yourself. I said I had to give myself a full year without a boyfriend so I could find myself, but a month later I had found the person that taught me how to love life, and myself, more than ever before. I am so thankful I was in the right place at the right time.