I have had my baby boxer, Harlow, since she was just a few weeks old. My fiancee has always had boxers, but I was more into the purse-size pups my whole life. When I continually begged for a puppy, he always reminded me his parents' beloved bulldog was expecting a boxer-mix. I cringed in horror, imagining an oversized beast with tons of slobber and an outrageously loud bark. I continually told him I would never, ever settle for a dog like that… and then I fell in love.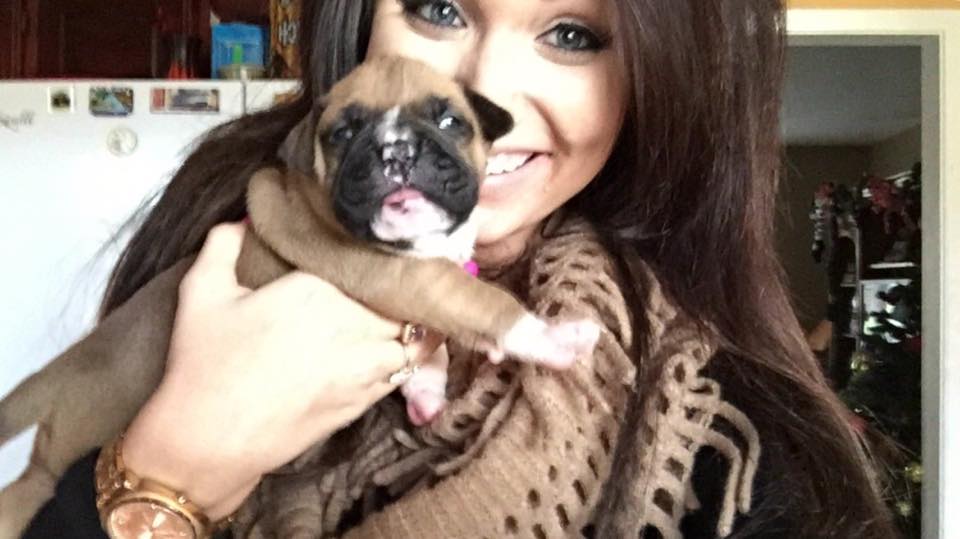 I remember sleepless nights, sitting on the kitchen floors in my tiny apartment just begging her to finish her puppy bottle full of formula so I could make it into work with minimal bags under my eyes. I can only imagine what mothers go through with newborns.
I was obsessed with watching my Harlow baby grow. I never knew I could get SO excited about a teeny little girl learning to potty in the grass. She was getting so smart! She knew her name, she followed us without needing a leash and learned how to sit and give paw. My little baby had my heart.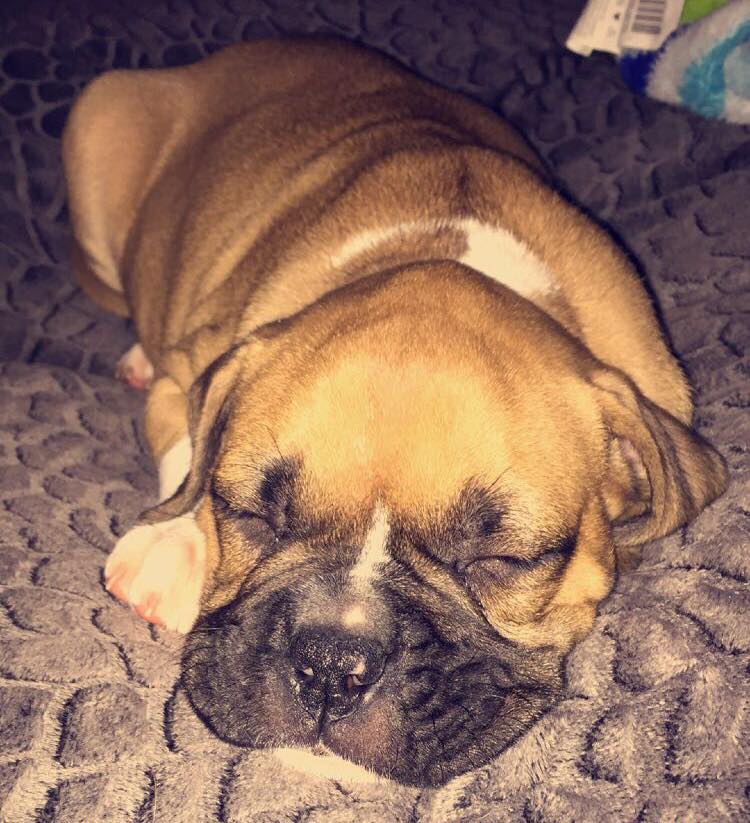 To me, there's a certain point in your life where you're ready for responsibilities. It's kind of silly, but after all of the sleepless nights sitting up feeding her with tiny bottles, helping potty train her, seeing her learn and grow into such a big girl… My Harlow felt like the 20-something version of having a baby.
To me, Harlow is so much more than a dog. She's a running buddy, a cuddle bug, and the only  one that appreciates sleeping in more than me. I would do anything for my sweet baby, regardless of how much doggy slobber and obnoxiously loud barking that might entail.
xo – N.