Happy Thursday friends! I have been tossing around ideas for posts and just kept landing on random thoughts (blame it on the pregnancy brain??), so I decided to put together a mod-podge of about me's – maybe I'll expand on a few of these in later posts!
1: I've been a vegetarian for about 8 years and love throwing together fun, meatless meals. My favorites are bean-based mexican foods & veggie (taco!) salads.
2: I've lived in 3 states – I was born and raised in KY, then went to college at The University of Kentucky. I moved to TX for an internship with Nordstrom, then met my now-husband and lived there for about 3 years. We moved to Chicago for a year and loved the city, and now we're in KY. My favorite city is easily Austin, TX and I would love to end up there again someday!
3: We have two fur babies – a boxer named Harlow and an English Bulldog, Beasley. We are expecting our first (human!) baby this spring, as you've seen if you follow along with my posts + Instagram and we're crossing our fingers they're all quick besties.
4: I "hated" coffee up until we moved to Chicago. Our apartment ended up being on top of Starbucks & I got addicted! I finally figured out how to make my Starbucks coffee at home so I try to DIY it as much as possible, but I think we can all agree nothing is quite as good as the real thing.
5: I absolutely hate math, which is ironic since I'm in the banking industry…. thank goodness there's a program/calculator for everything 😊
6: I always have acrylic + shellac on my nails. No matter what, I don't skip on my nails. A guest speaker in my internship program told us that hands/nails were one of the first features they noticed in prospective new-hires, so I've been religious on keeping my nails done since.
7: I studied merchandising in apparel and textiles in college at The University of Kentucky.
8: My favorite fast food is Taco Bell (and Chipotle, if you count that as "fast food") because it's so easy to eat vegetarian, and cheap! I eat some form of Mexican/tex-mex for almost every meal, especially if we're going out to eat! You had me at tableside guacamole.
9: I started my current job in November 2016 and have worn heels to work every single day since I started.
10: My favorite (Netflix & Hulu) shows are: Gossip Girl, Grey's Anatomy, New Girl, The Mindy Project, Scandal and This Is Us. My guilty pleasure is reality TV; I love Vanderpump Rules, all of The Real Housewives, The Kardashian's and most home makeover shows on HGTV.
11: I got married in Las Vegas at Caesar's Palace in 2016 & (up until finding out we were expecting!) it was the absolute best experience of my life! We had a week-long vacation with our best friends, family and I got to marry my favorite person in the whole world. It was so fast-paced but the most relaxing experience ever, because we didn't have to handle any of the planning & it was absolutely breathtaking. If y'all are ever considering, please feel free to message me & I'll be happy to give you more details!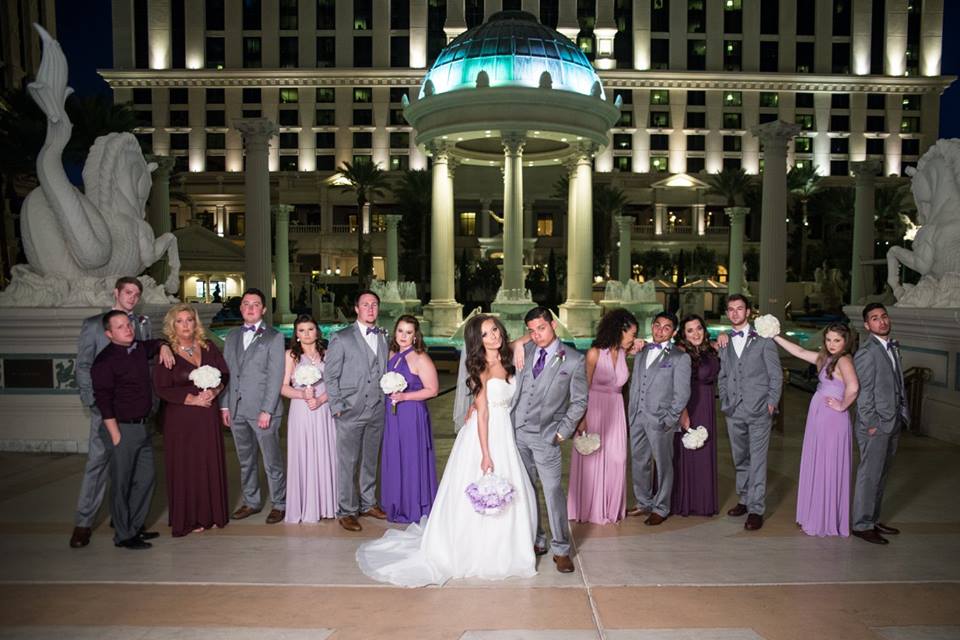 12: I keep a candle in almost every room & fresh flowers out anytime the pretties are in season. Nothing feels more homey to me than a great smelling room!
13: I started a blog so I could keep my family updated on what was going on in my life since we lived so far apart & I keep it up now so my friends (all over the place thanks to all of our moves) can keep up with us!
Again, I'm totally aware these are random and I'm so sorry if this was a major snooze fest for y'all – thanks for making it this far! I have a really fun post coming up at the beginning of next week, so make sure you check back – you won't want to miss!
Xo,
Nicollette