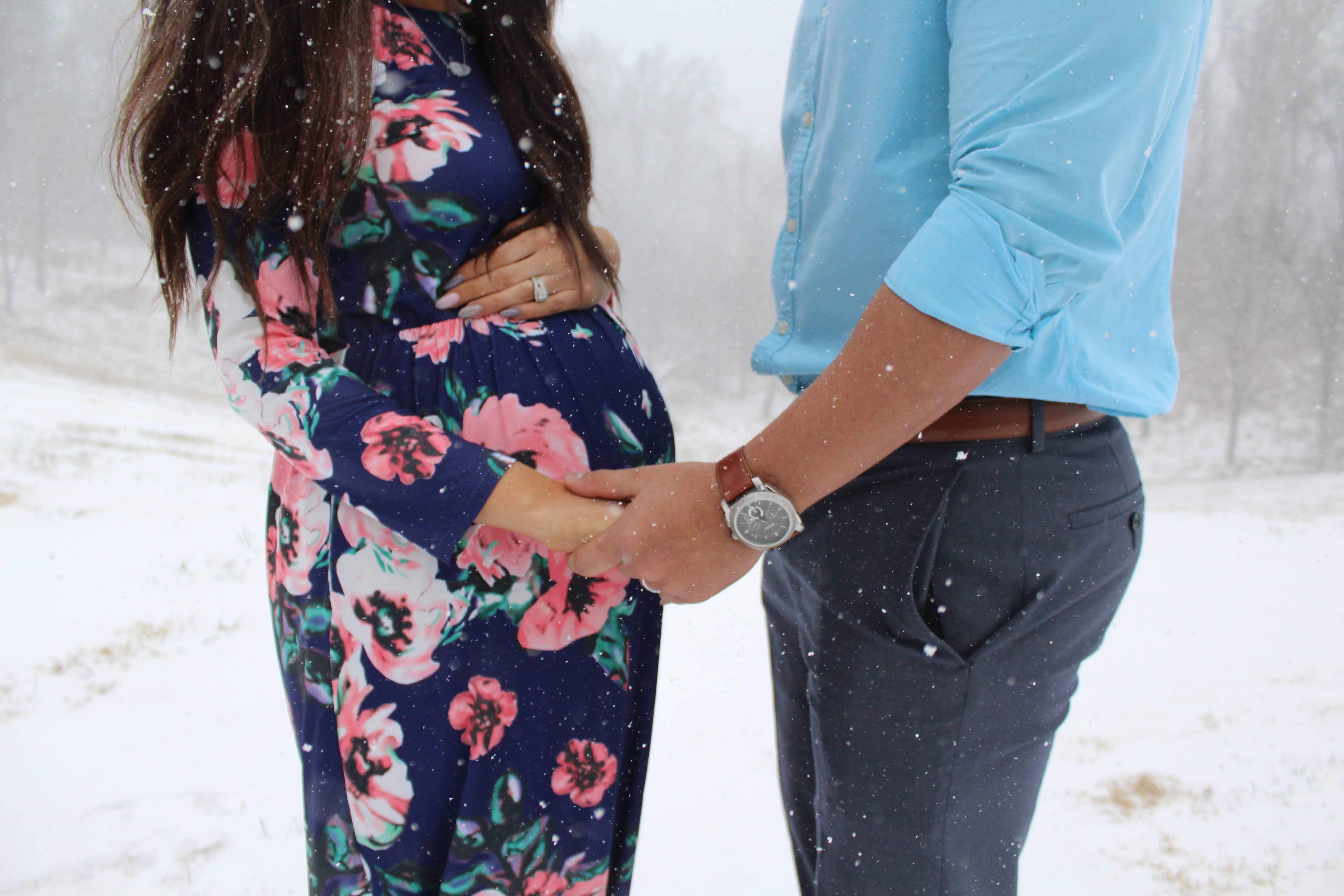 There are truly no words to explain how thankful we are for these photos. Not only did our best friend, Madison, drive 15 hours to KY for our baby shower, but she froze in the midst of an unexpected snow storm to use her creative vision to capture these beautiful shots for us! We will be forever grateful to have this shoot commemorating the short time before we became a family of three!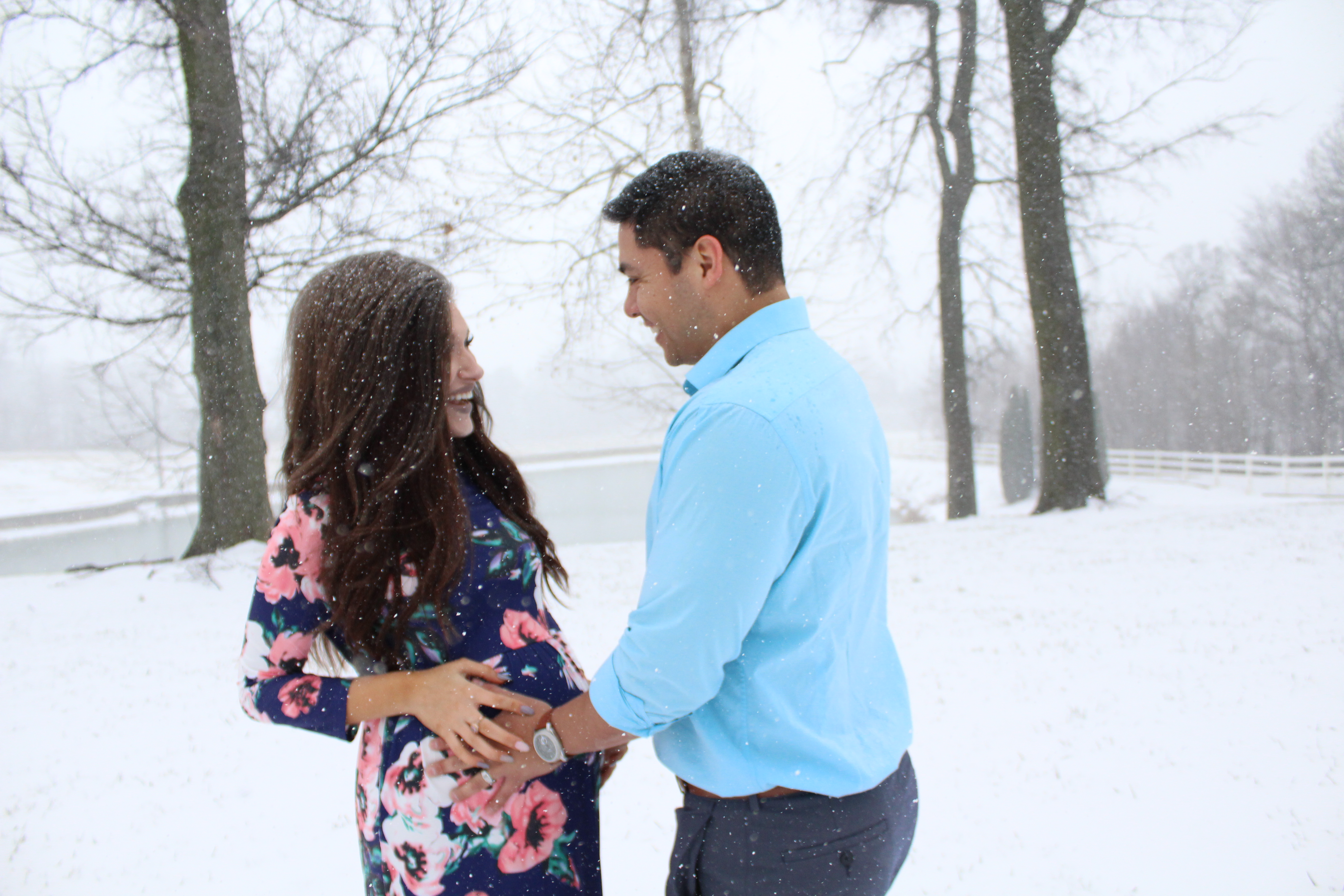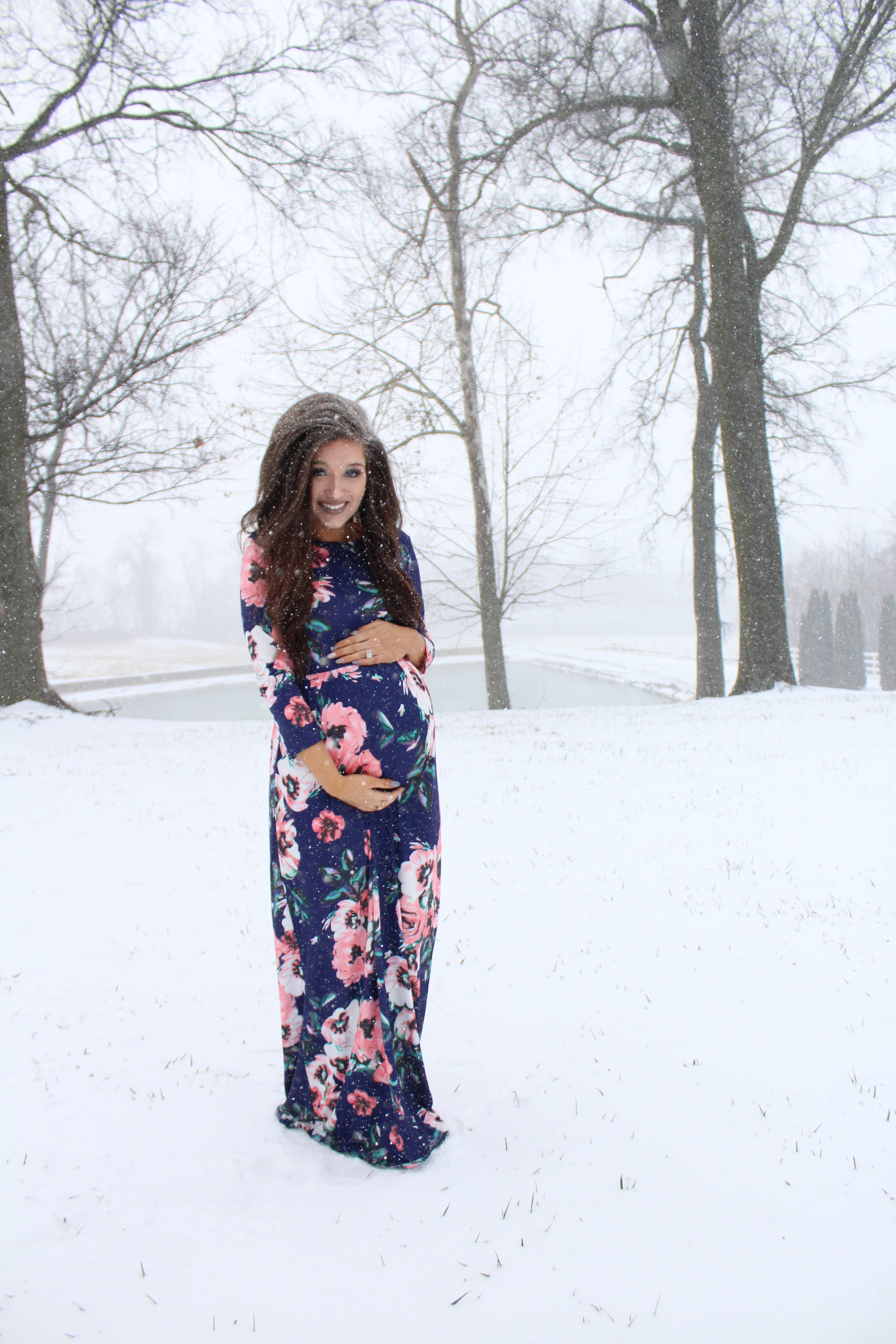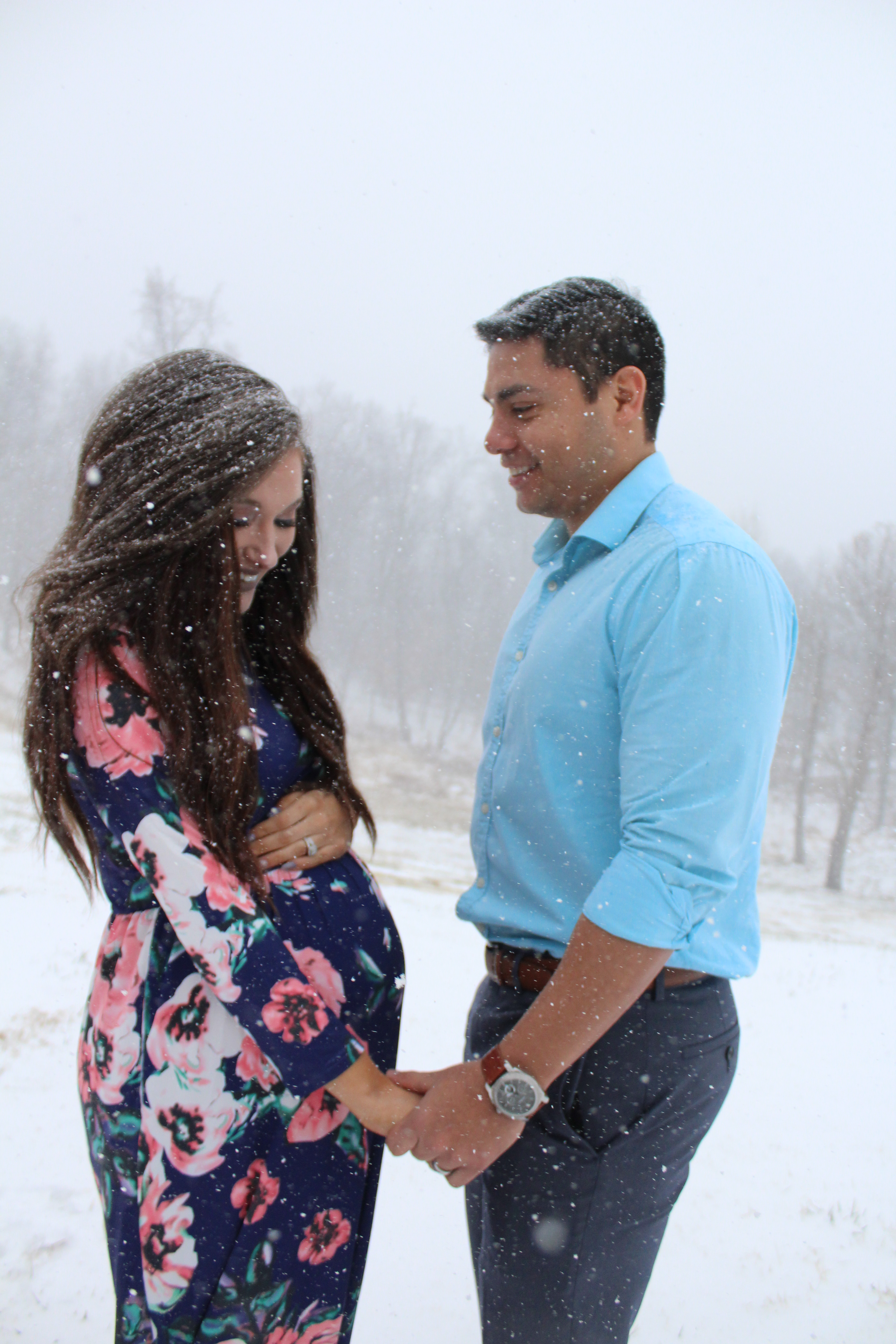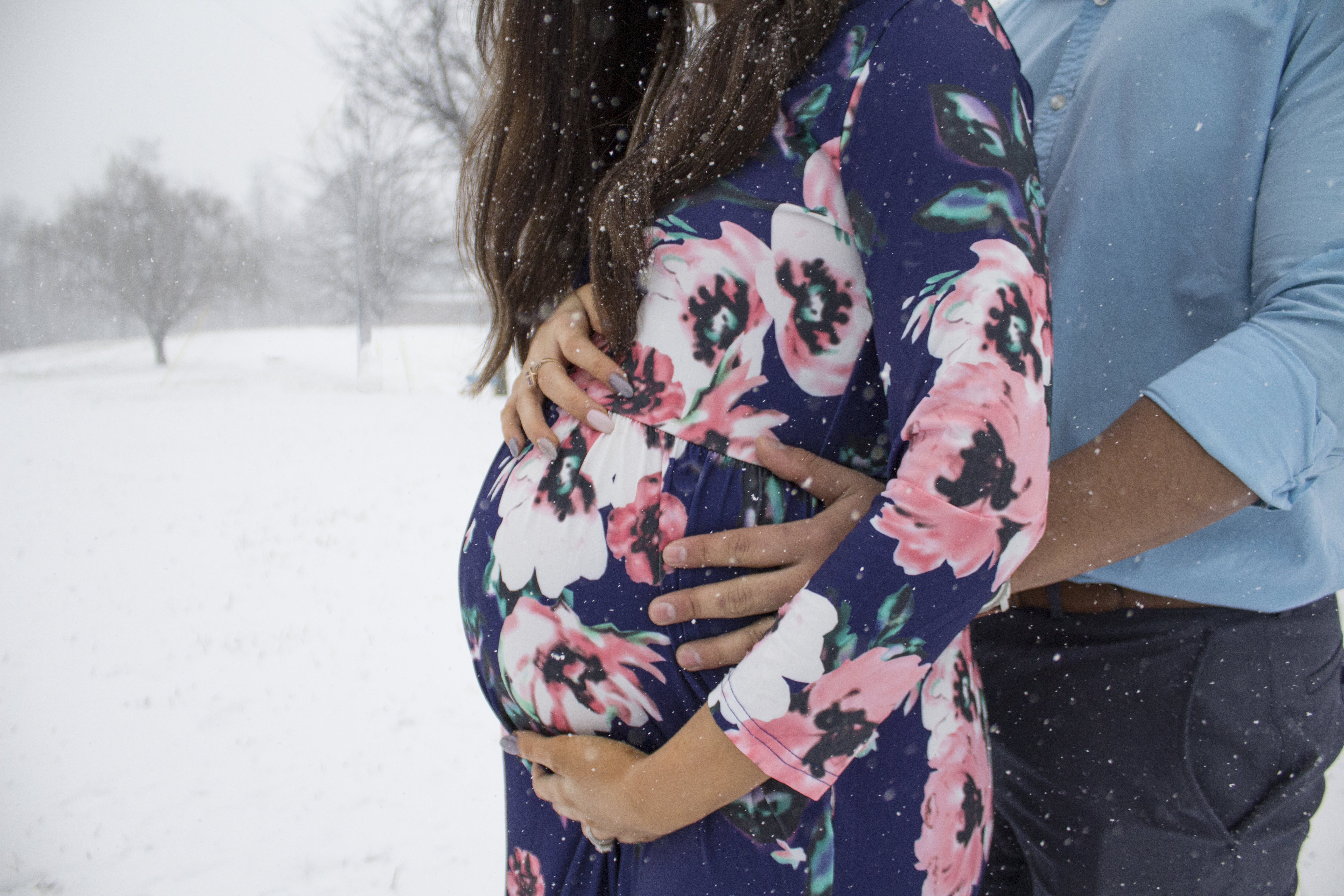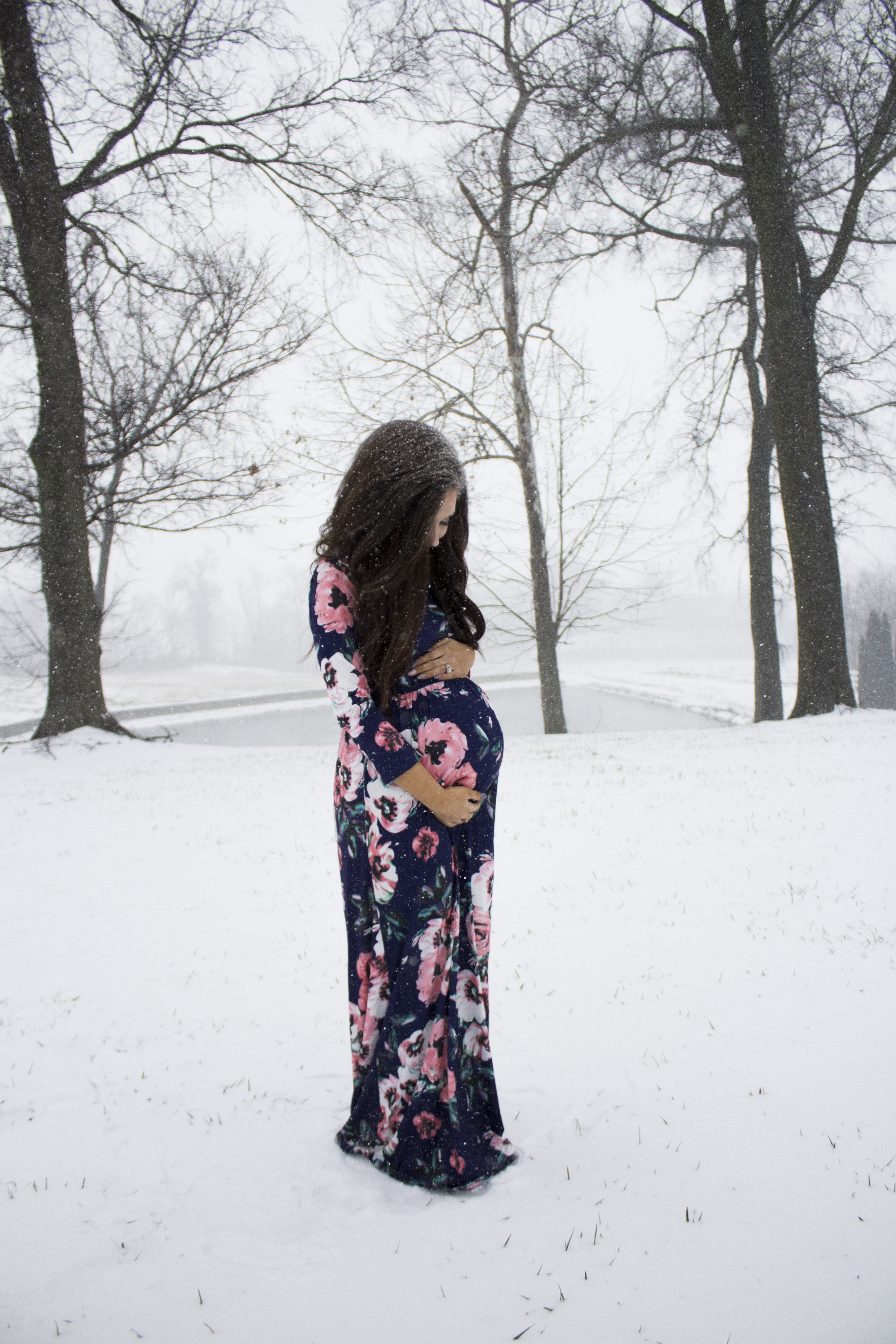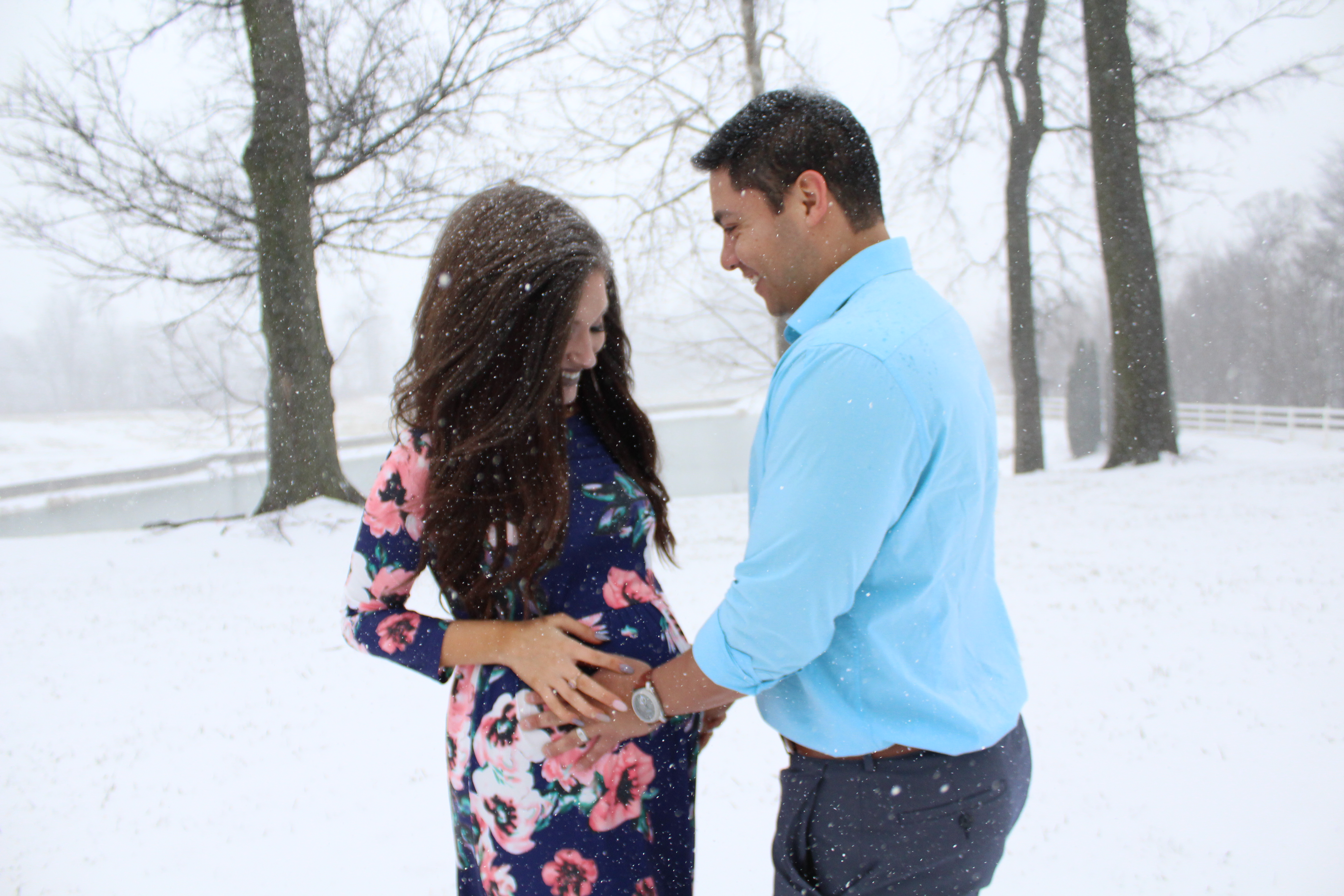 Bumpdate – Third Trimester with Baby Braxton 
We are coming up on 31 weeks, where has this pregnancy gone?! From zero morning sickness to minimal cravings (ignore that – I keep Starbucks & Taco Bell in business), I have been so blessed through this entire journey. While there were days along the way I breezed right through, I would say a few of my main "struggles" so far have been:
1 – Rib pains: These have been pretty consistent most of my pregnancy and tend to be miserable because I sit for long periods of time with work. I haven't really found anything that helps these subside, so if you have any suggestions, PLEASE share!
2 – Spiked appetite: Well duh. I try in my day-to-day life to eat fairly healthy and we cook at home at least 5-6 days a week. Once I found out I was pregnant, I spent my whole first trimester in the Taco Bell drive thru for breakfast and lunch on a daily basis. You think I'm kidding, but I am legitimately on a first-name basis with the Taco Bell crew. The thought or smell of cooking at home made me nauseous, so I accepted it and ate my (vegetarian!) Taco Bell as needed. My long-time friends know Taco Bell has always been my weakness, so I'm thankful to know Braxton got his momma's taste in fast food! I'm in a place where I can eat normally again and cooking at home is in our daily routine, but I have the fondest memories of my daily grilled bean burrito lunches.
3 – Dressing with a bump: This sounds silly also, but most of my favorite bloggers constantly raved about not getting maternity wear and just sizing up in their favorite brands. I think this had me set up with unrealistic expectations, mainly because I wear skinny fit dress pants on a daily basis for work and there was no amount of "sizing up" that would accomodate for all this momma-to-be has going on right now! I am so thankful I found Motherhood Maternity – their pants have made me feel like I've kept some normalcy in my life/wardrobe and are cozier than pj's! Converting back to real pants after baby is going to be a struggle… everyone deserves some maternity pants at some point in life!
Again, I know I am so fortunate to consider these my "struggles" and I'm just crossing my fingers that this easy pregnancy means Baby B will be an easy boy once he arrives! A first-time momma can dream, right??
If you have any advice for us or any products we need to try out, please let me know!
Xo,
Nicollette