One of my favorite ways to attempt to look like I'm pulled together (when I'm actually operating in airplane mode) is statement earrings. For me, they take your "messy bun and lazy cardigan" kind of day to the next level with minimal effort. If you don't have those kind of days, you're a super human and I need an extra shot of whatever's in your coffee. Today I'm gonna show y'all a few of my favorite pairs & the easiest way to store them!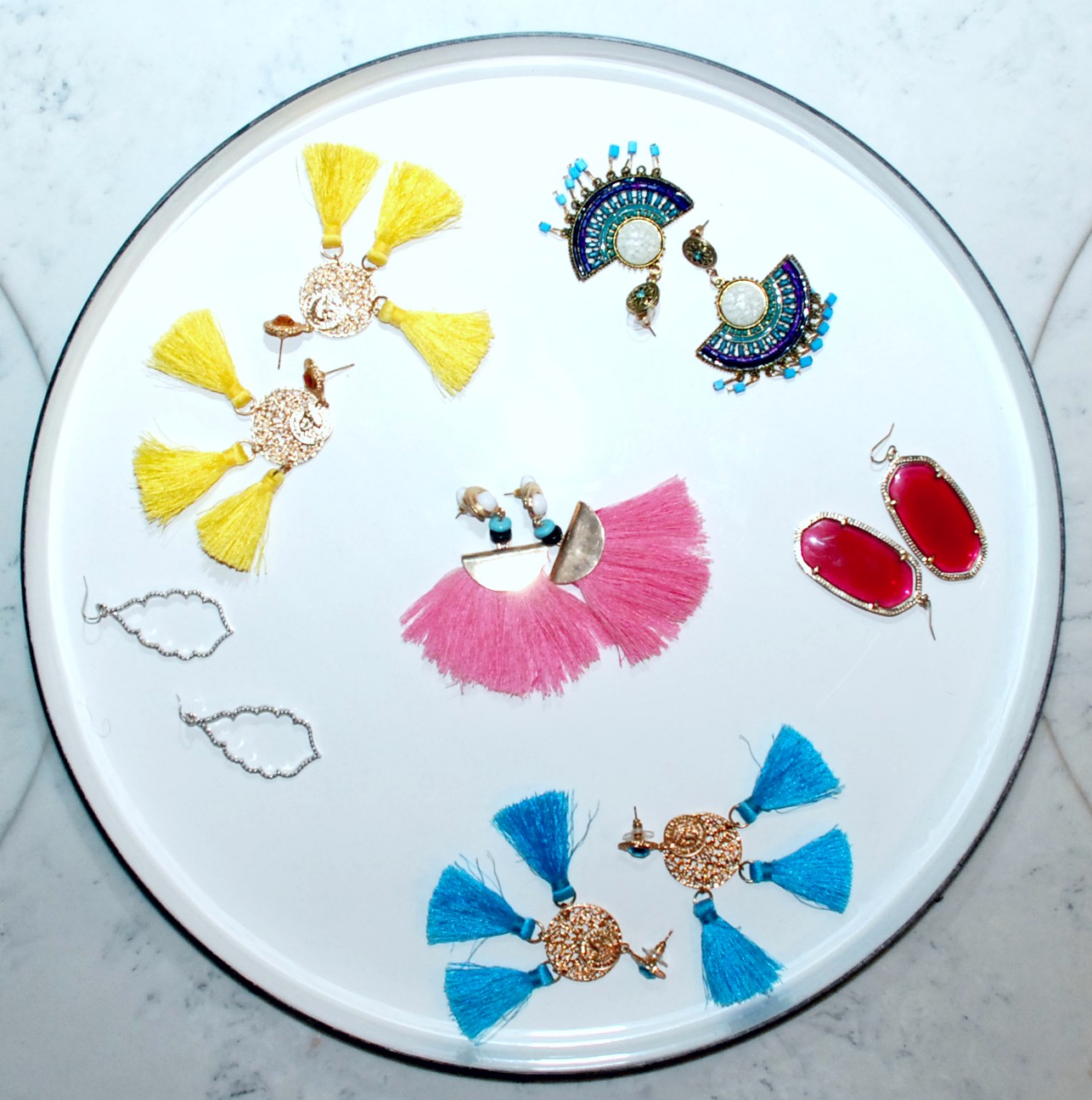 As I accumulated my mini collection, I quickly realized they were too large for my standard little earring rack. While they aren't heavy, they do take up more space than studs, and I love having them on display! Something else to keep in mind – with the nicer brands like Kendra Scott, it's important to keep them somewhat spaced out so the stones don't get scratched. My sis-in-law swears by all things Amazon, so I checked there and found this little carousel that I absolutely love! It's so easy to spin through in search for the perfect set & it holds over 100 pairs, so I think I'm set for quite a while. I tried to group mine together with like pairs, but there's really no "right" way to organize yours.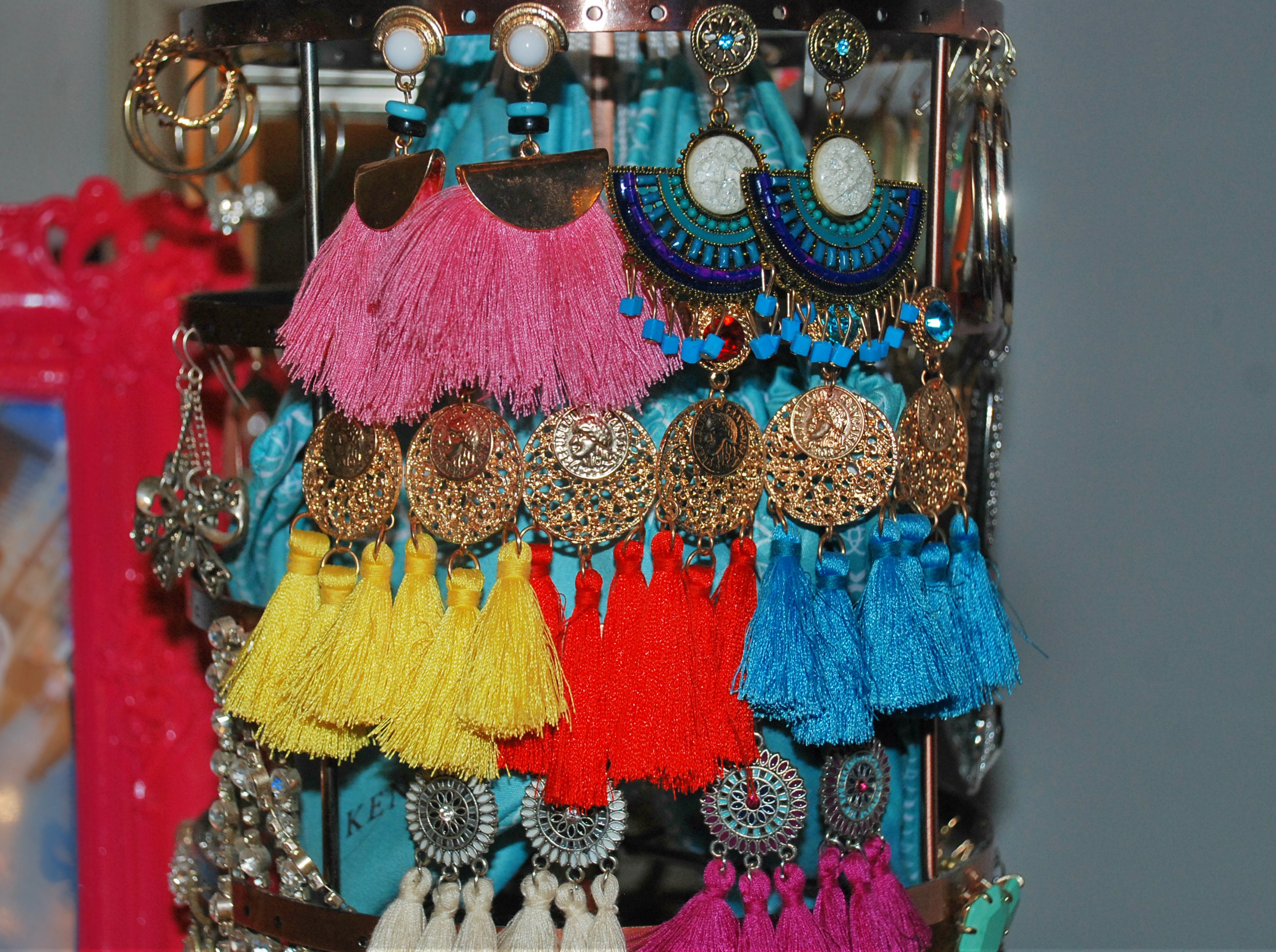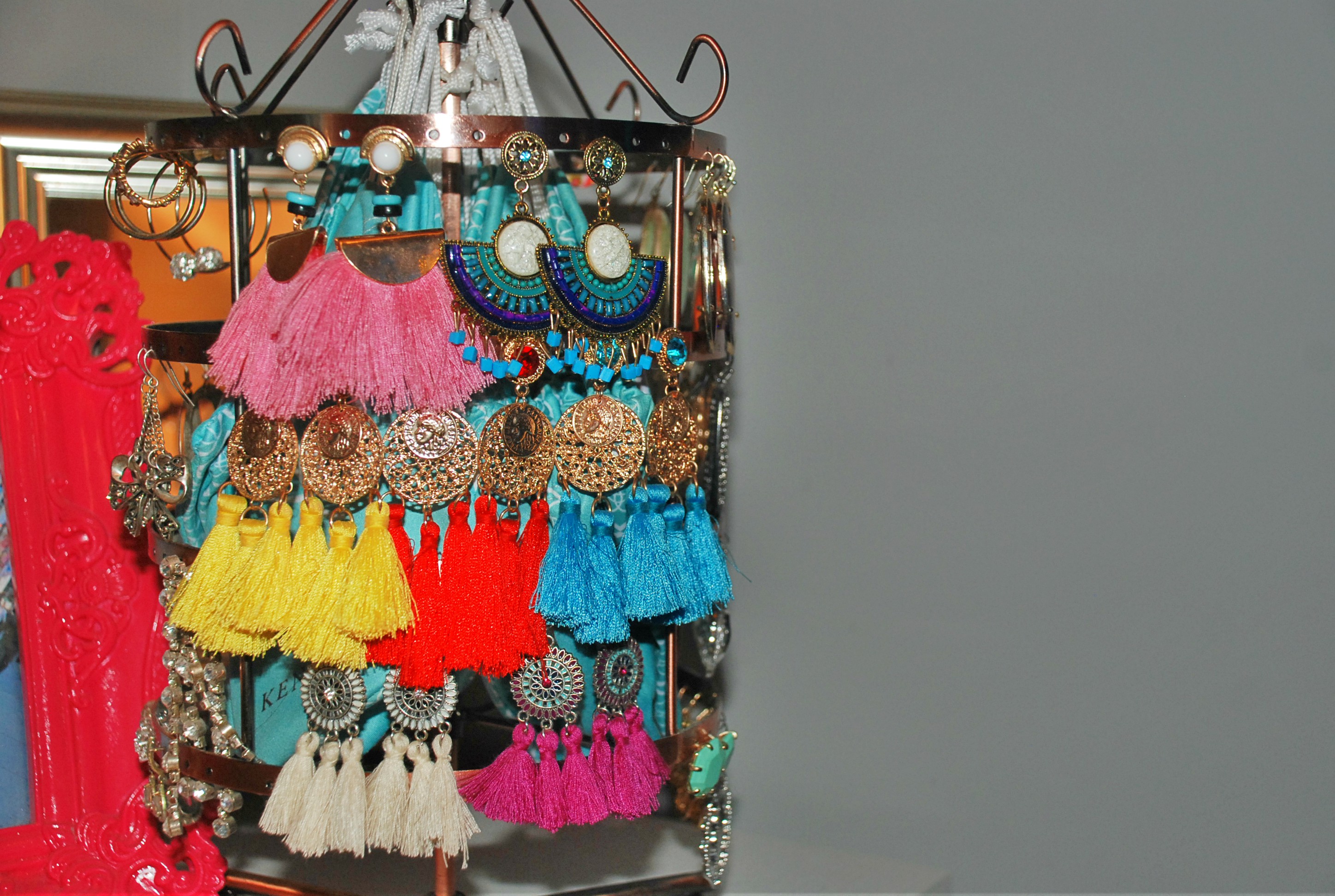 I've accumulated these over the years and have to be totally honest – I don't have direct links for these specific earrings besides the pink ones! However, the ones I've linked are even more fun & most are currently in my cart… so I might be investing in a second earring organizer.
GREY TASSEL  | PINK EARRINGS | SIMILAR TO RED  | SIMILAR TO YELLOW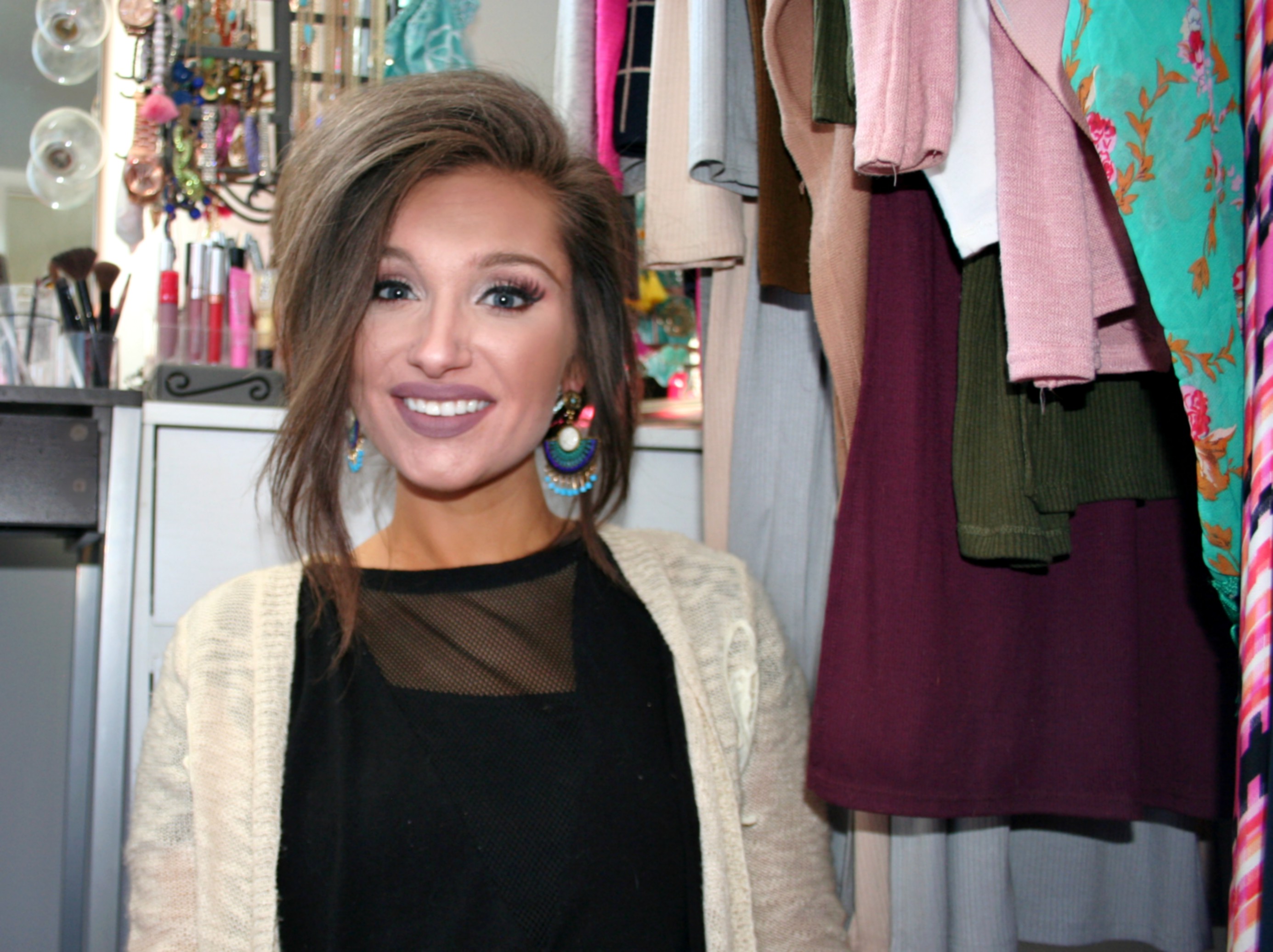 I hope you're able to toss on some statement earrings next time you're having a bun and cardigan kind of day and feel a little more put together – chances are, I'm doing the same!
Any favorite statement earrings? I'm always looking to expand my collection Leave them in the comments below, if so!
Xo,
Nicollette