Raise your hand if you've been procrastinating Valentine's shopping like this girl! Valentine's is the one "holiday" where I always struggle, so I end up putting it off until the last minute (logical, right??). Flowers and candy are always a safe bet when it comes to gifting for girls, but I'm not sure if there's a default "boy approved" Valentine's gift. Mario's birthday is exactly a week after Valentine's, so it's always a hod-podge of goodies showing up on the door step and sifting through which he's going to get for each celebration. We try to keep Valentine's pretty low-key, so I wanted to show y'all what I usually end up putting together.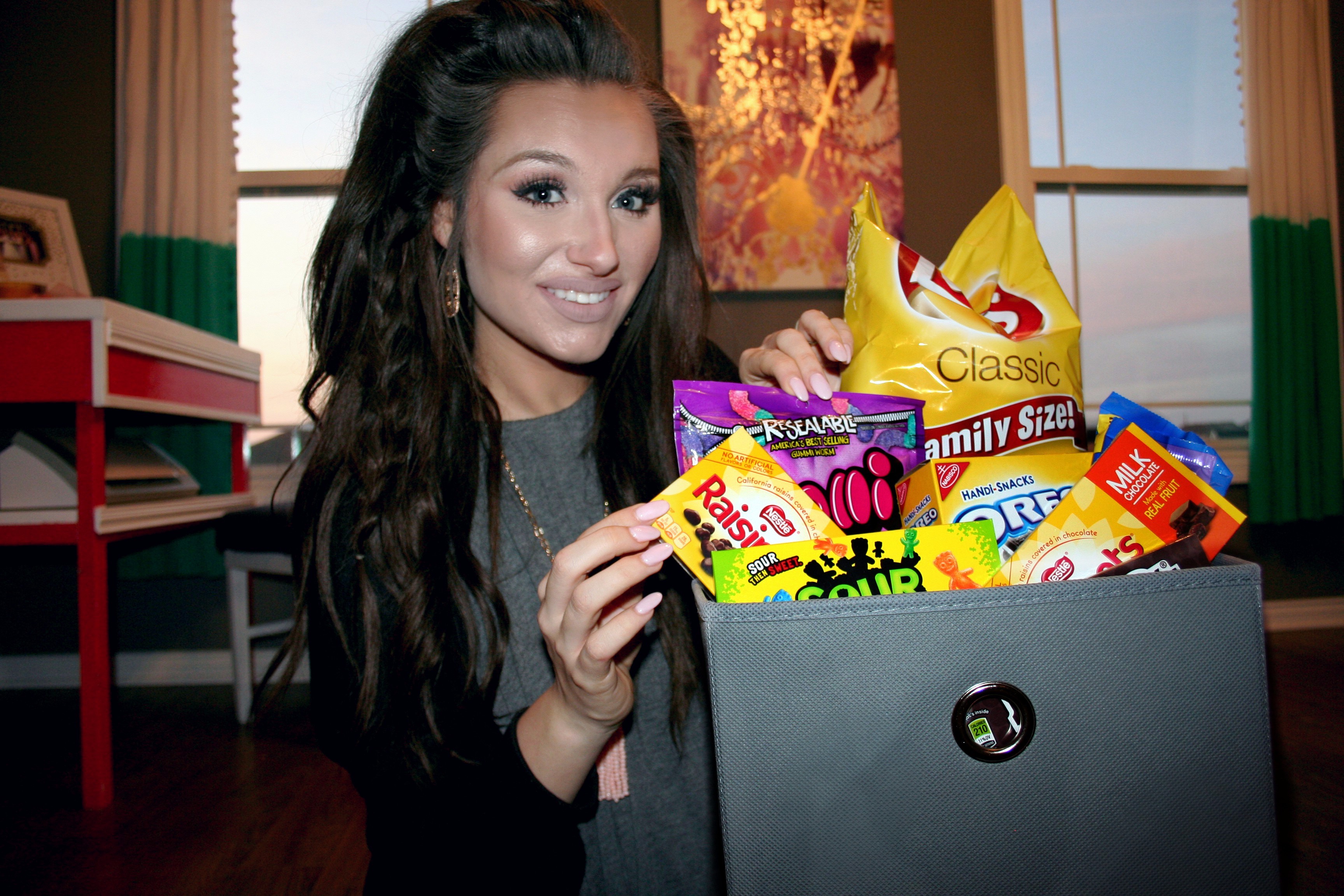 Mario has a sweet tooth bigger than the state of Texas, so these baskets are always a hit for him! I love doing this instead of the pre-assembled options because it's so much more personalized with grabbing his favorite snacks and mini sizes of his go-to products. These are so easy to put together, and you can cater the products you select to fit within any budget!
Here are a few other items I found while online browsing that juuuuuuust might end up in Mario's stack of birthday presents.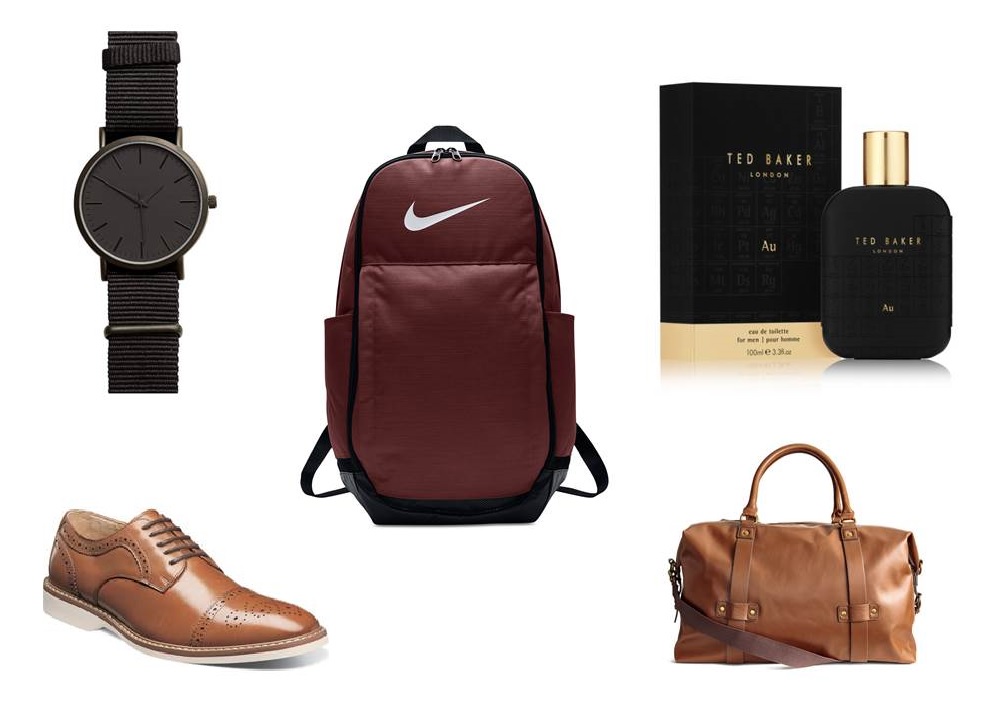 WATCH :  I turn to watches every holiday – it's such an easy accessory for the guy that wears a suit on a daily basis. Now that we've been together for 4+ years, he has nearly any/every color and style watch I could find! I love this option because it's great for a laid-back day in jeans.
DRESS SHOE :  How pretty is the detailing on these? This is one of my absolute favorite dress shoes & they're currently on sale! Anytime we find dress shoes at or under $100 I can't click "add to cart" fast enough.
NIKE BAG :  I'm extremely girly and the selection of my diaper bag was no acception! That being said, I think Mario would appreciate this alternative. There are tons of compartments for storage and a few different color options as well.
COLOGNE : A few weeks ago I caught a whiff of this and haven't stopped thinking about how amazing it smelled! It comes in a few different sizes, so a mini might be the way to go if you're wanting to test it out.
WEEKEND BAG : I am always reaching for the largest approved checkable luggage when we're heading out on a trip, but my minimalist hubby would rather only have a carry on (probably because he ends up toting his and mine at some point…). I love this bag – it's got great reviews saying how durable it is, and the long strap makes it so easy for navigating through the crowded airport.
 Have y'all already grabbed Valentine's/Galentine's Day presents?! Let me know what you're stocking up on for V-Day, I would love to hear your last minute suggestions!
Xo,
Nicollette