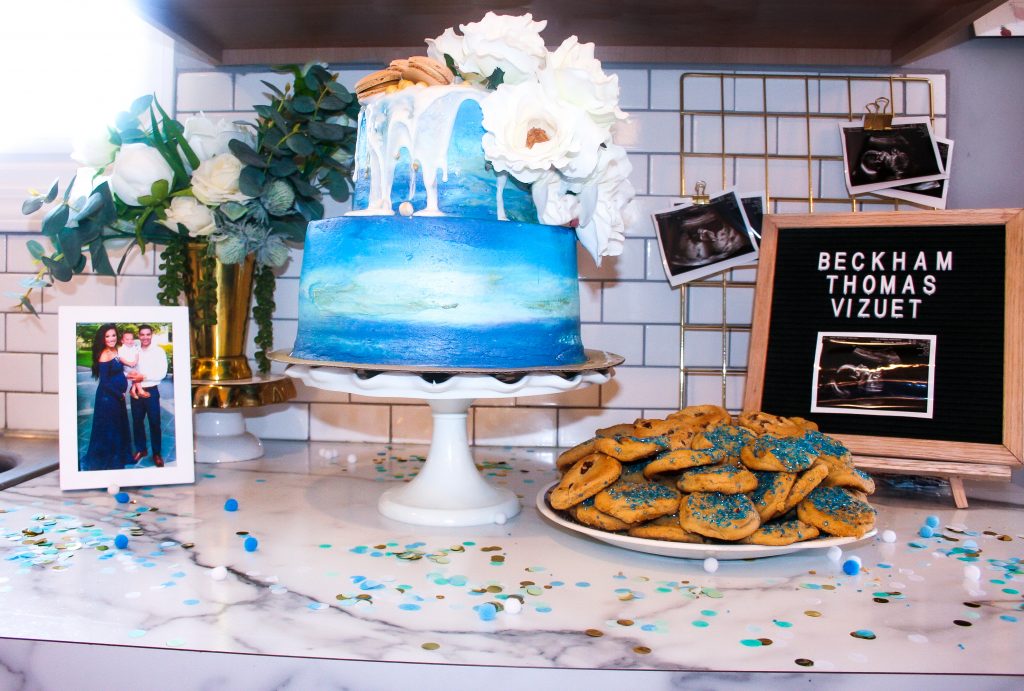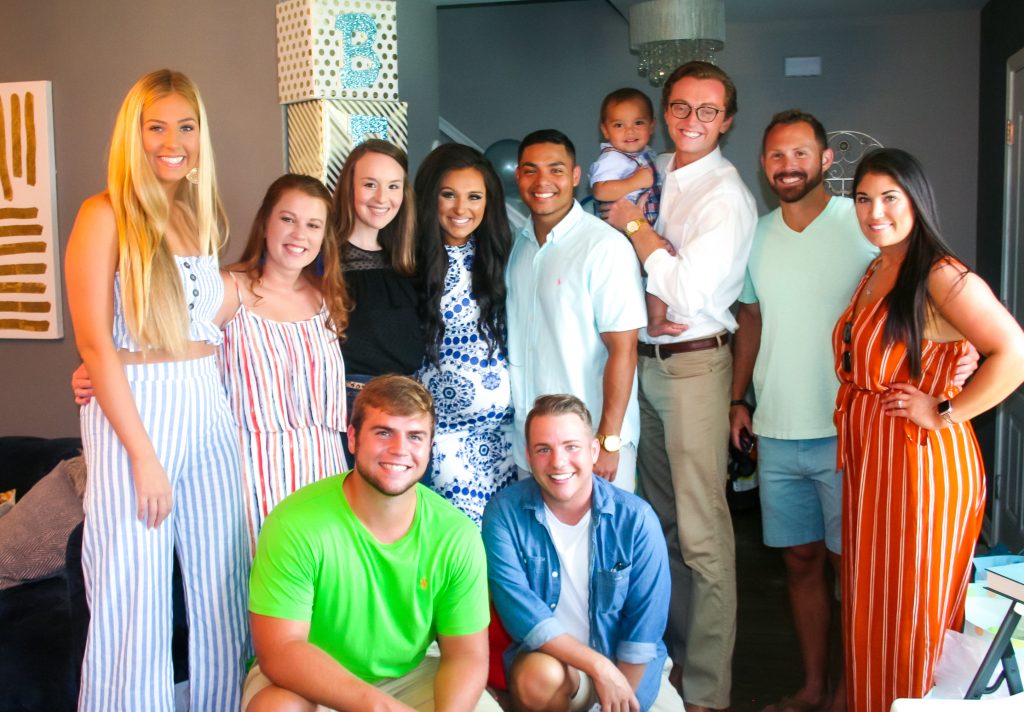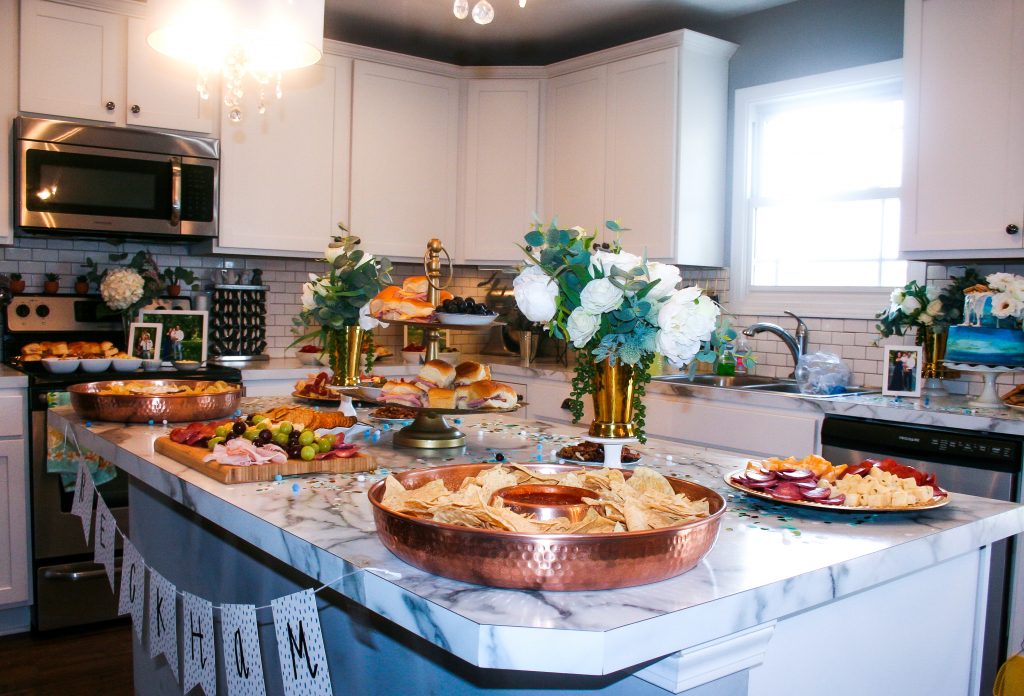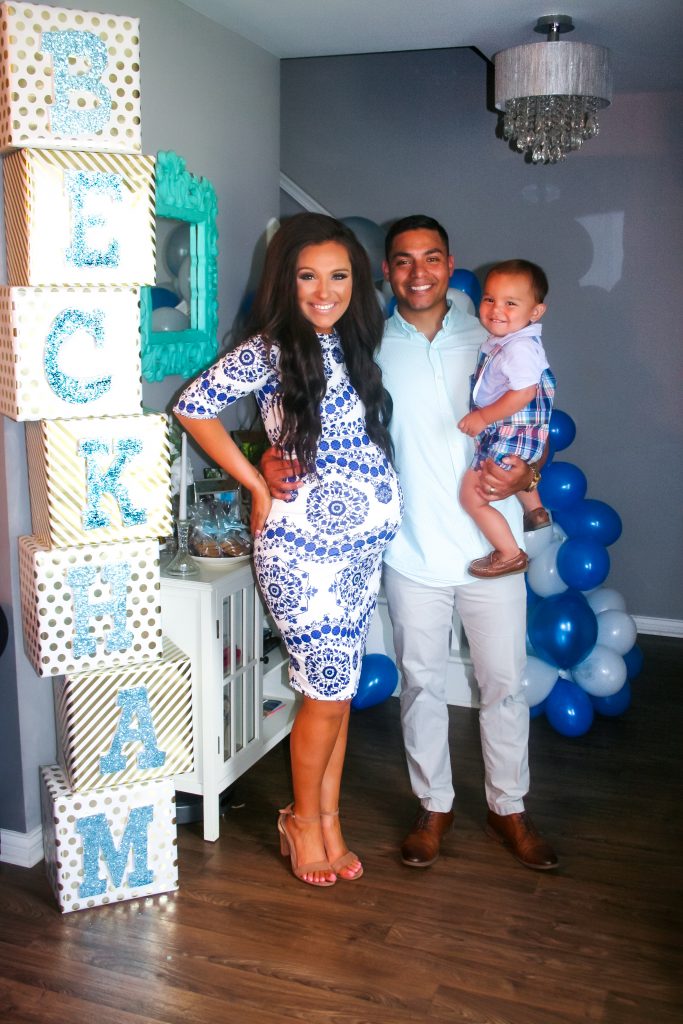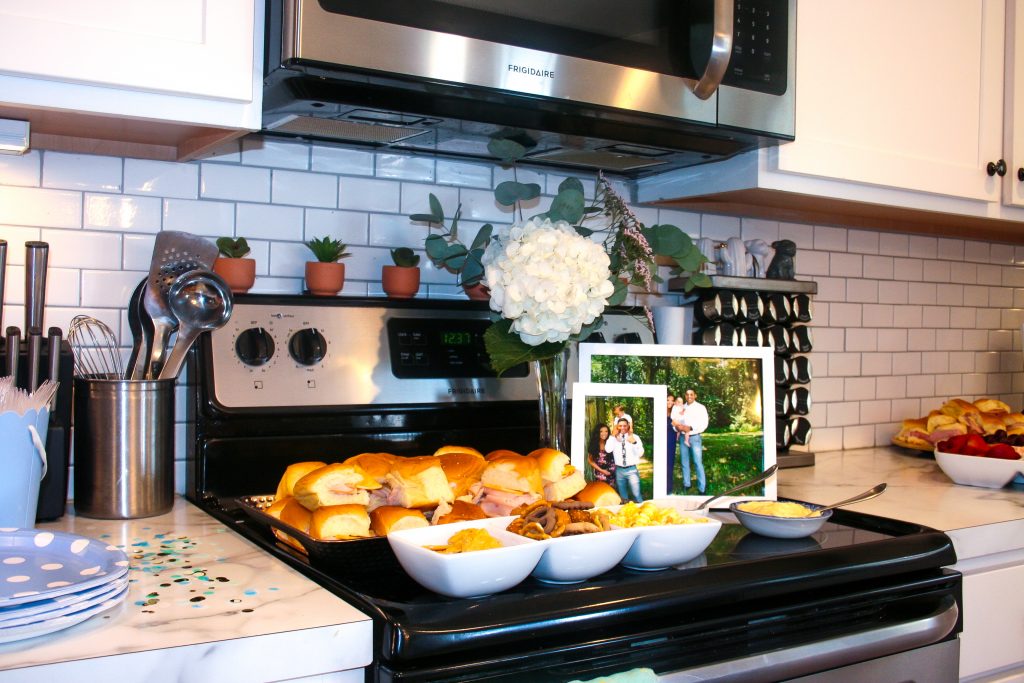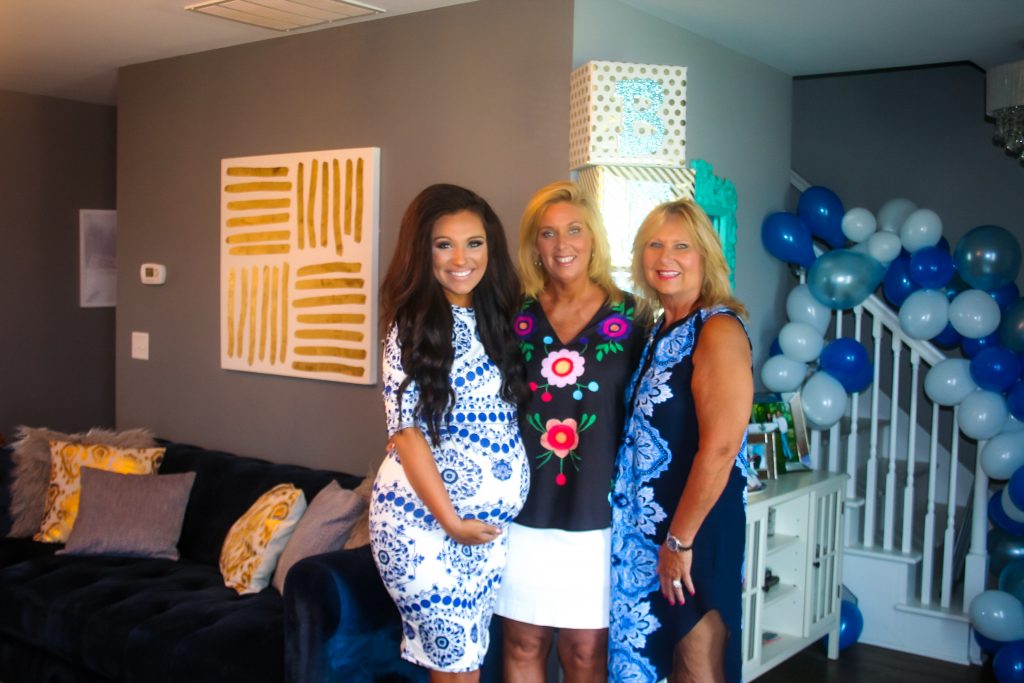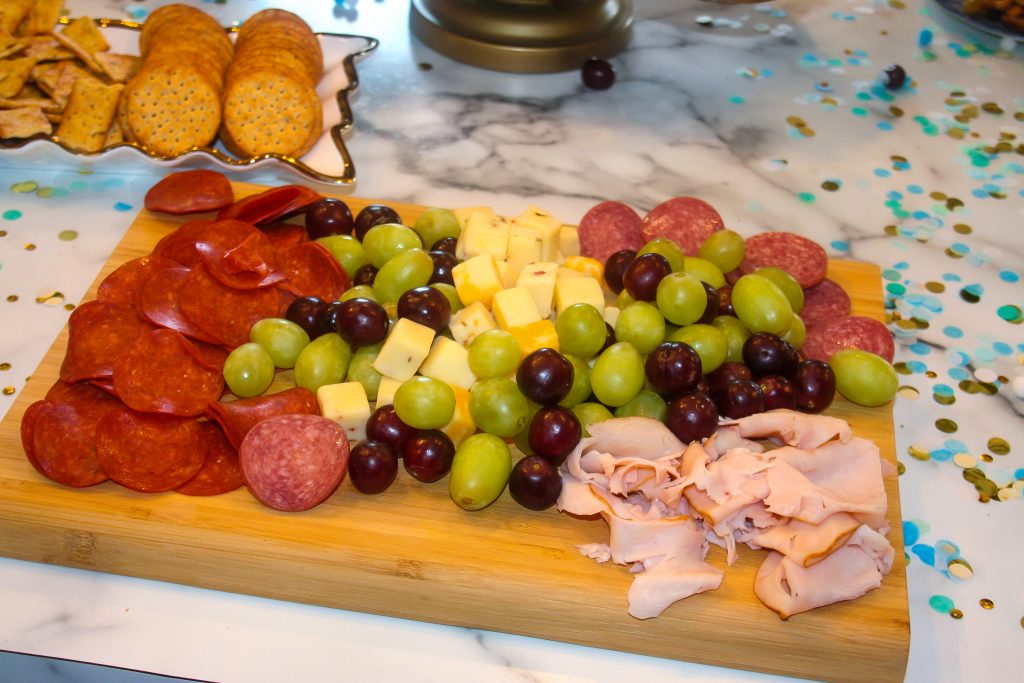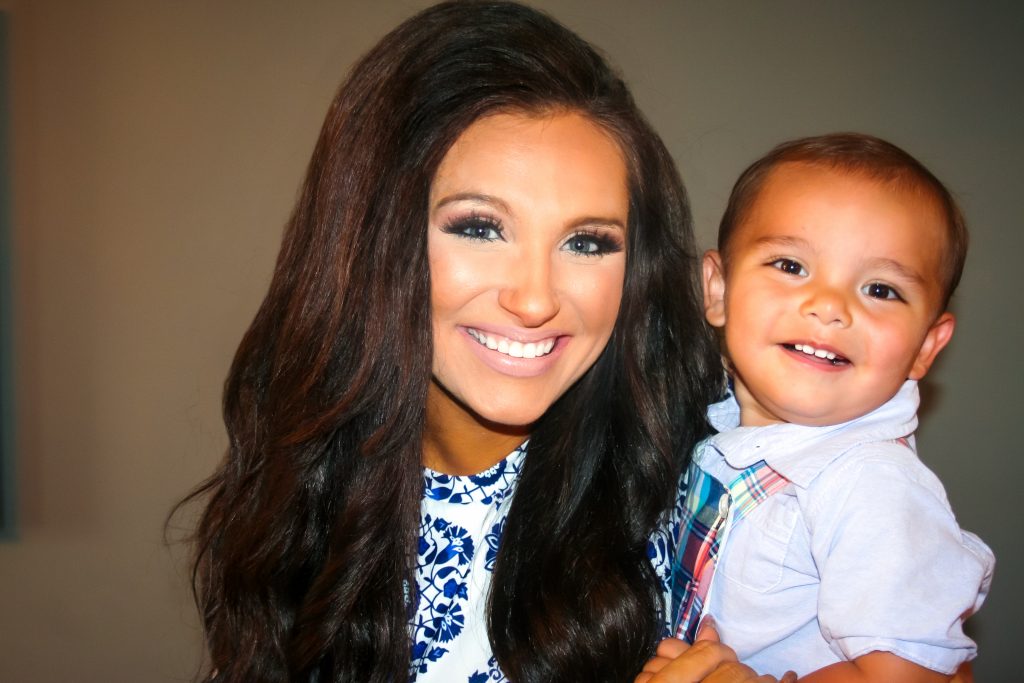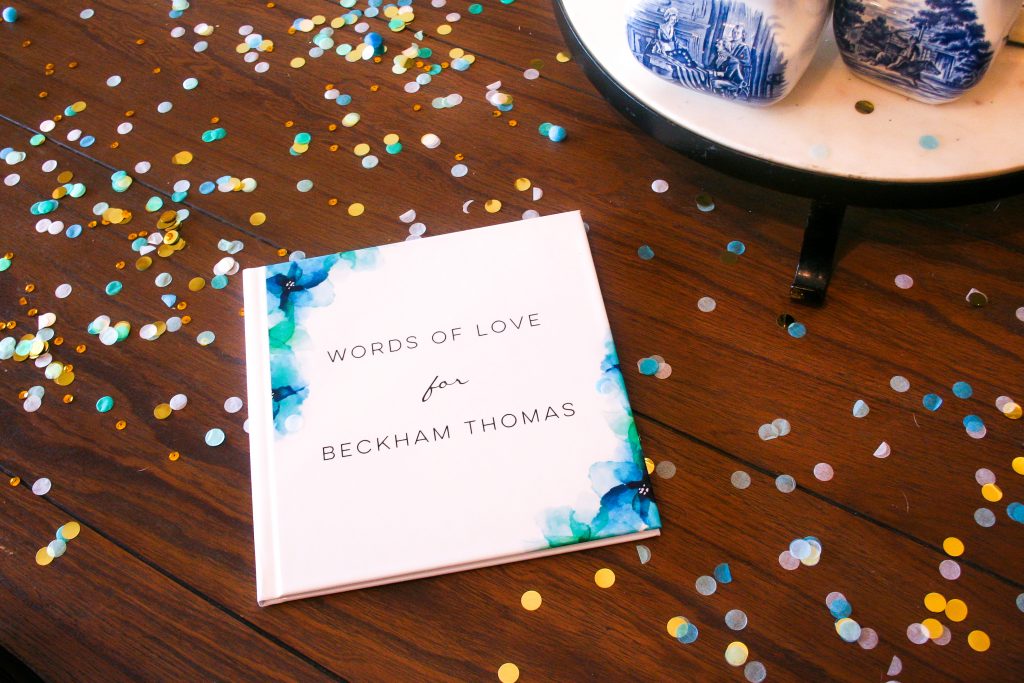 Showering Beckham Thomas
This past weekend was so special – our family and friends came together and helped us celebrate Beckham with the most wonderful shower. If you've been keeping up through Instagram stories, you know I've been overbearing in the planning process and absolutely obsessed with each little detail… bless my mama and aunt for being the best hosts! Y'all have had so many questions just from the glimpses on my Instagram stories, so I'm diving right in with details on everything from floral selections, invitation packages and hand-selecting our snacks!
All about floral & Decor
I threw my family through a loop when requesting florals as the shower theme. Of course the first thing that comes to mind is pinks, purples and all things girly, so it's probably not the most popular selection for a boy. When I found this gorgeous invitation design, I couldn't resist and am so happy we went with it! Finding floral arrangements that were gender-neutral is challenging, so I was over the moon when I came across Something Borrowed Blooms. You hand-select the pieces, they ship them to you two days before the event and you'll pack them back up to return afterwards. I can't rave enough about how easy the process was or how many collections they offer that perfectly fit my theme. I ended up selecting centerpieces  from The Jane Collection and white stems to top off the cake//keep the florals cohesive.
all about FOOD & sweets 
Typically I'm totally for doing a full meal setup when we host anything, but the past few times it's resulted in an all-day cleanup. As you can imagine, that's not a task I wanted to bring on myself or my sweet hostesses. We went to an event about a month before the shower and they had the most beautiful charcuterie boards.  I immediately sent my mom and aunt photos saying this was what we needed to do for the shower. You can throw anything on them – fruits, nuts, olives, cheese and meats of any kind – people flock! We also had tons of sandwich options, fruit trays, tons of chips and dips…. and the sweets section deserves it's own paragraph!
If you've followed along for anytime whatsoever, you know I'm absolutely obsessed with Fresh Beginnings for their delicious cookies and personalized gifts!  I went into tons of detail on Instagram stories about their services and everything they sent over to spoil Beckham – needless to say, no one had an unsatisfied sweet tooth! We had the cutest cookie tray with an assortment of flavors and I can safely say that's the main reason we had so much cake left over. Seriously y'all, they mix in some kind of magic because everything tastes fresh out of the oven, even after being shipped across the country.
They also perfectly matched the "thank you" message on our takeaway treats to the shower invitations. I have had so many guests message me since the shower for info on where to order them because they're addictive! I love the sweet, personalized touch of gifting guests something and what they put together was just amazing. If you're looking for party favors, a treat for your office staff, wedding send-offs or just a delicious assortment of goodies, I can't recommend them enough! The Fresh Beginnings team is so sweet and gave me a code for y'all to get an extra 20% off your order site-wide! Just enter "NICOLLETTE20" at checkout to save!
EVERYTHING ELSE
We have actually had the gold and white boxes (with "BECKHAM" on them) since Braxton's baby shower and it was so special to recycle them for Beckhams shower! I also ordered a book from Shutterfly and did blank watercolor pages so everyone could leave a sweet note for him. We did this for Braxton's shower and I love that the boys can look back someday and read little notes from everyone that came to celebrate.
If you're expecting or planning a shower, I can't encourage enough to include a book request and diaper raffle! Our invitation package had both so they matched perfectly and you can also edit the messages on them! It's such a great way to build a book collection for your little one – Braxton bear absolutely loves getting a book and "reading" them to us!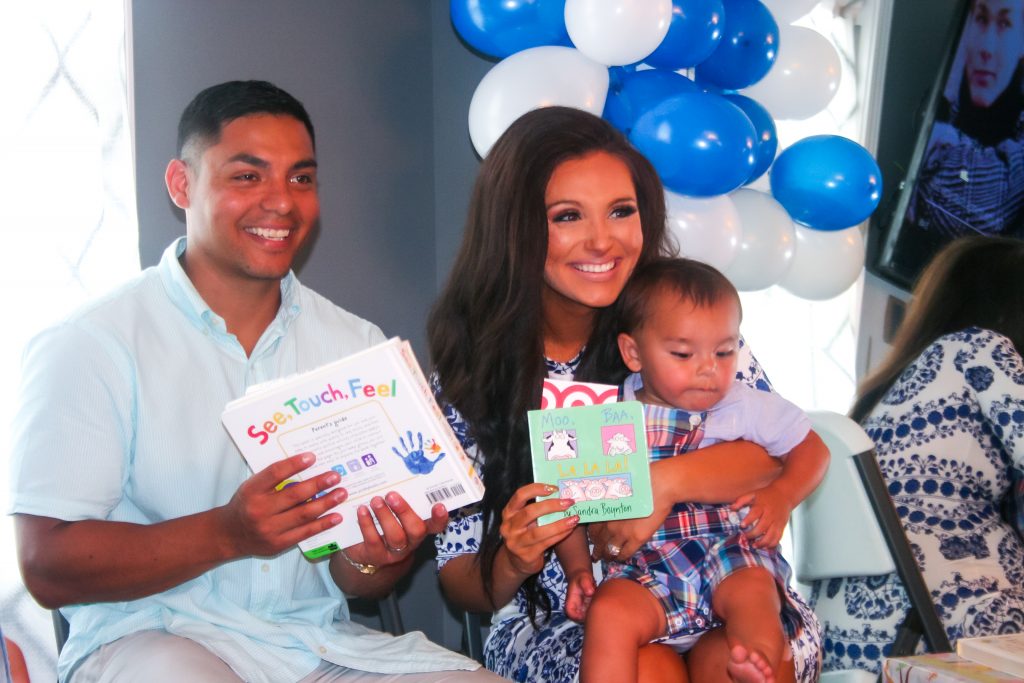 I know this is lengthy, but I have been receiving so many messages from you babes and wanted to make sure all of the details were rounded up in one place! We had the most special day and are so ready to meet our Beckham bear. I'll be back soon to share how we're organizing the boys' joint closet, pieces I can't recommend enough and what necessities there are for having two littles under two!

This post contains affiliate links and I may receive a small commission from any sales generated through these links. As always, all selections and opinions are my own!  A special thank you to Violet Baby Shop, Fresh Beginnings and Something Borrowed Blooms for collaborating in todays post.