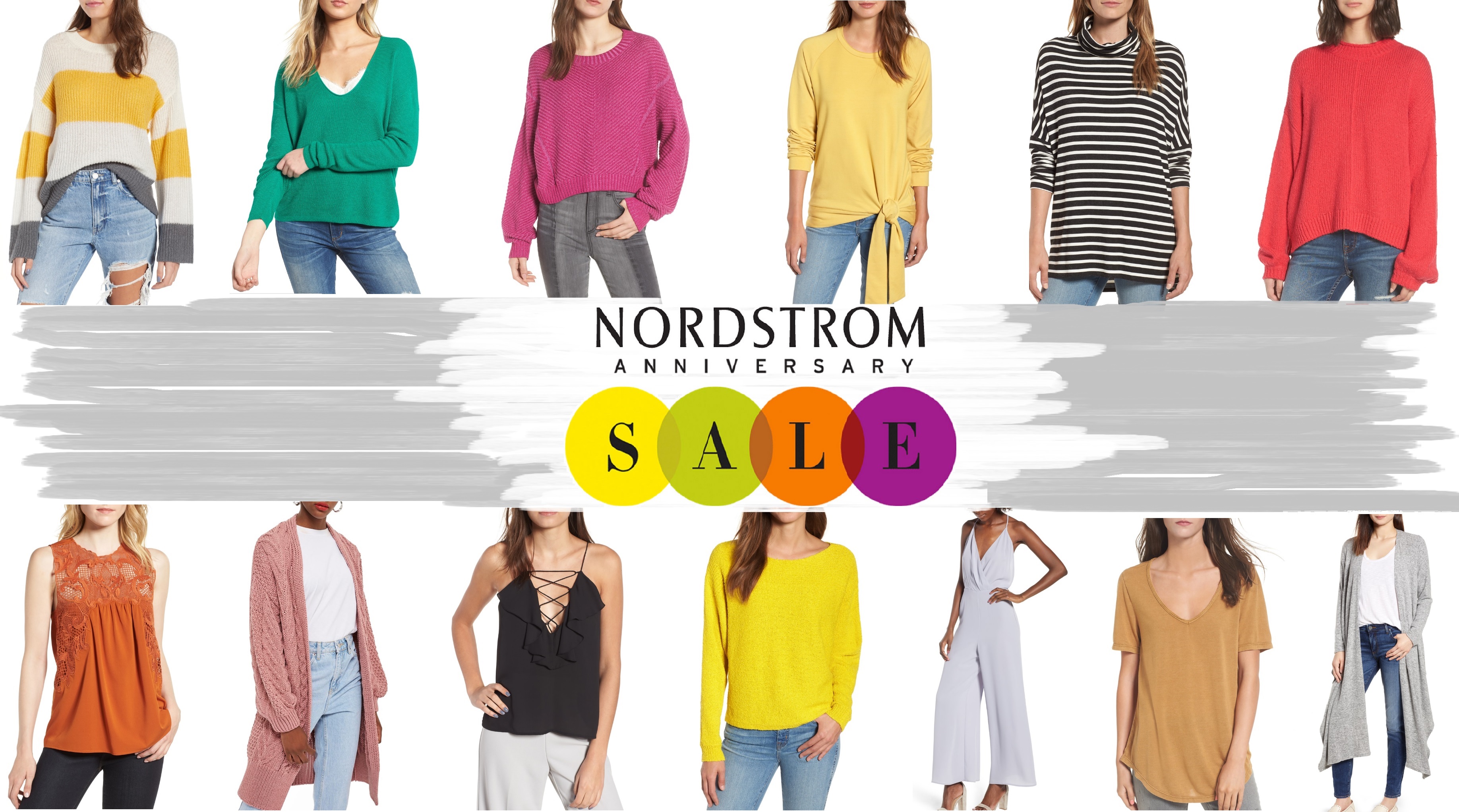 Hi girlfriends!  I'm sure your feed is bursting at the seams with posts about the Nordstrom anniversary sale, but if you're like me, some of these "steals" are still breaking the bank. I'm here to share my favorite budget-friendly necessities so you can actually load up that shopping cart & step into fall with a closet full of finds under $50! Beware, most of these pieces are already selling out in a few colors and sizes, so you'll want to act fast. I won't go into too much detail on these pieces since I don't have them in-hand yet, so I would hate to sell you on it when I haven't personally tried it on to speak to sizing/textures. My best advice for the sale: If you're thinking on it, buy now, think later. You can always return your pieces, but they usually don't restock and I'd hate to see you miss out on these deals!
Row one consists of my must-have sweaters. I am swooning over these because most can be worn now with some cute denim cutoffs, but transitioned into fall with your favorite pair of skinnies or dress pants. Most of these cuties come in a few different colors & o m g they're worth doubling up on for these prices!
 Color Block Sweater | Scoop Neck Sweater | Pink Plaited Sweater | Front Tie Sweatshirt | Striped Thin Turtleneck  | Balloon Sleeve Sweater
Row two is a mod-podge of my favorite layering pieces, plus a jumpsuit that'll transition into every season for any occasion! Can we take a minute to appreciate that these detailed camisoles come in multiple colors? I have the lace-up option on hand and I seriously wear it at least once a week – can't wait to add this black to my closet. My favorite piece of all, this chunky long sweater. O M G, seriously how cozy does this look??
Laced Collar Tank | Oversized Sweater | Lace Up Camisole | Neon Sweater | Wide Leg Jumpsuit | Must-Have Basic Tee | Longline Cardigan 
Let me know what pieces y'all are on the hunt for – I'm too excited to share more deets on my items when they come in!
Xo,
Nic