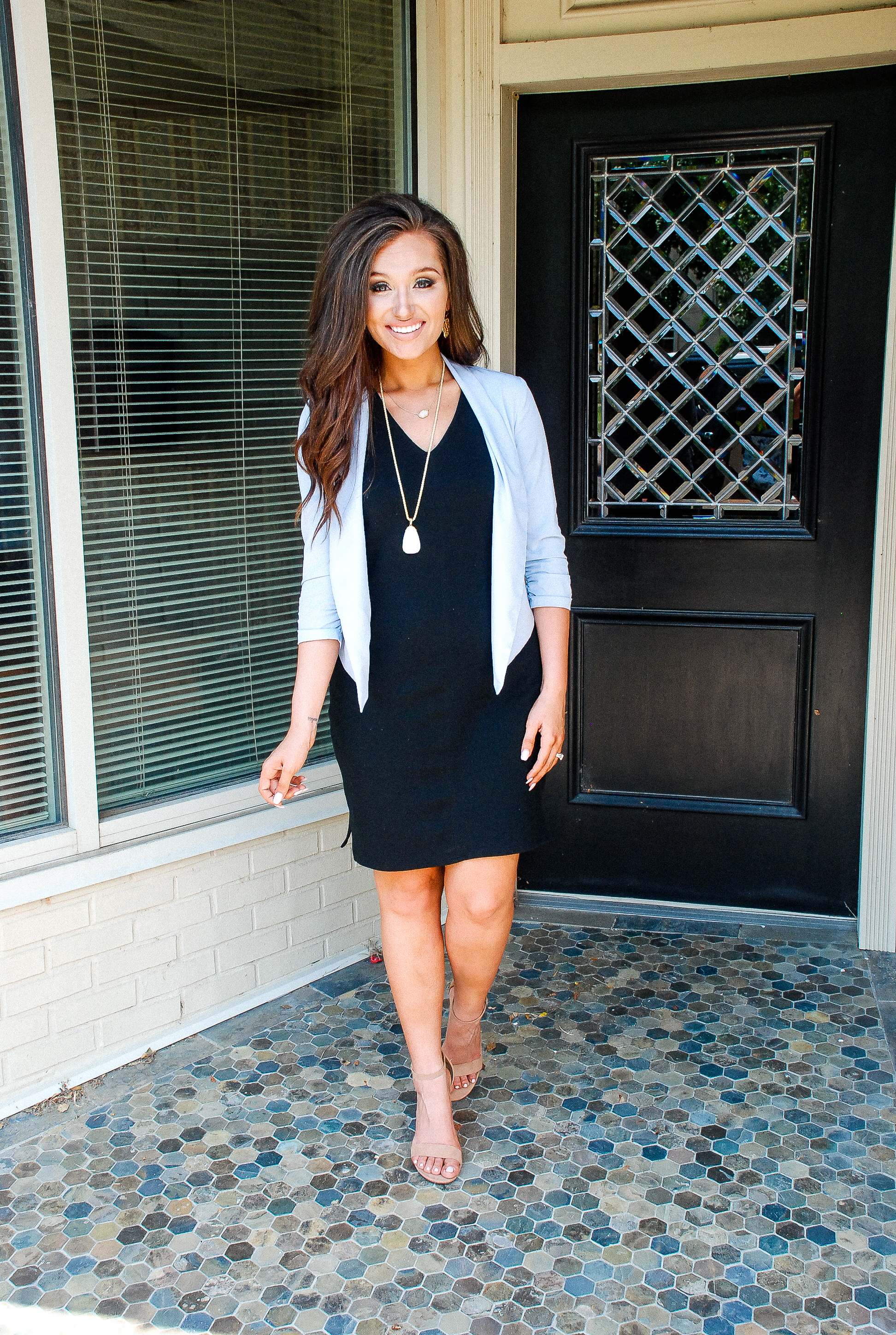 Happy Wednesday, beautiful ladies! Is it just me, or is this week actually chugging along super fast?? We went on a little camping getaway with my family last weekend and I'm pretty sure I'm still not all the way back to reality. Weekends away always throw my schedule for a loop and my overnight bag usually remains unpacked until I need it again for the next trip. I wish I could blame it on the craziness of being a new momma, but the reality is I'll just always find an excuse to avoid unpacking!
Anywhoo, I'm excited to be back with another Work Wear Wednesday look for y'all. I have always been a dress lover. Maybe it's because they're so feminine, maybe it's because going button-less gives me the freedom to eat bottomless snacks throughout the day…. Probably a combo of both.  I snagged this super cozy little black dress last season – I almost didn't shoot this look since this exact one isn't available, but then found this dupe last weekend & OMG it's the best!  I loooove me a good sleeveless dress – layer them with cardigans in the fall & blazers for work in the summer, or dress down with sandals to run around town while still looking somewhat pulled together. This blazer is extremely lightweight, so perfect for summertime in the office. Apparently all the office gals agreed because this sold out in standard sizing asap, but I'm linking just in case it comes back in stock! Check the widget below for a few similar pieces – I'd love to see how you babes piece together a similar look for the office!
What are your thoughts on dresses for the office?!