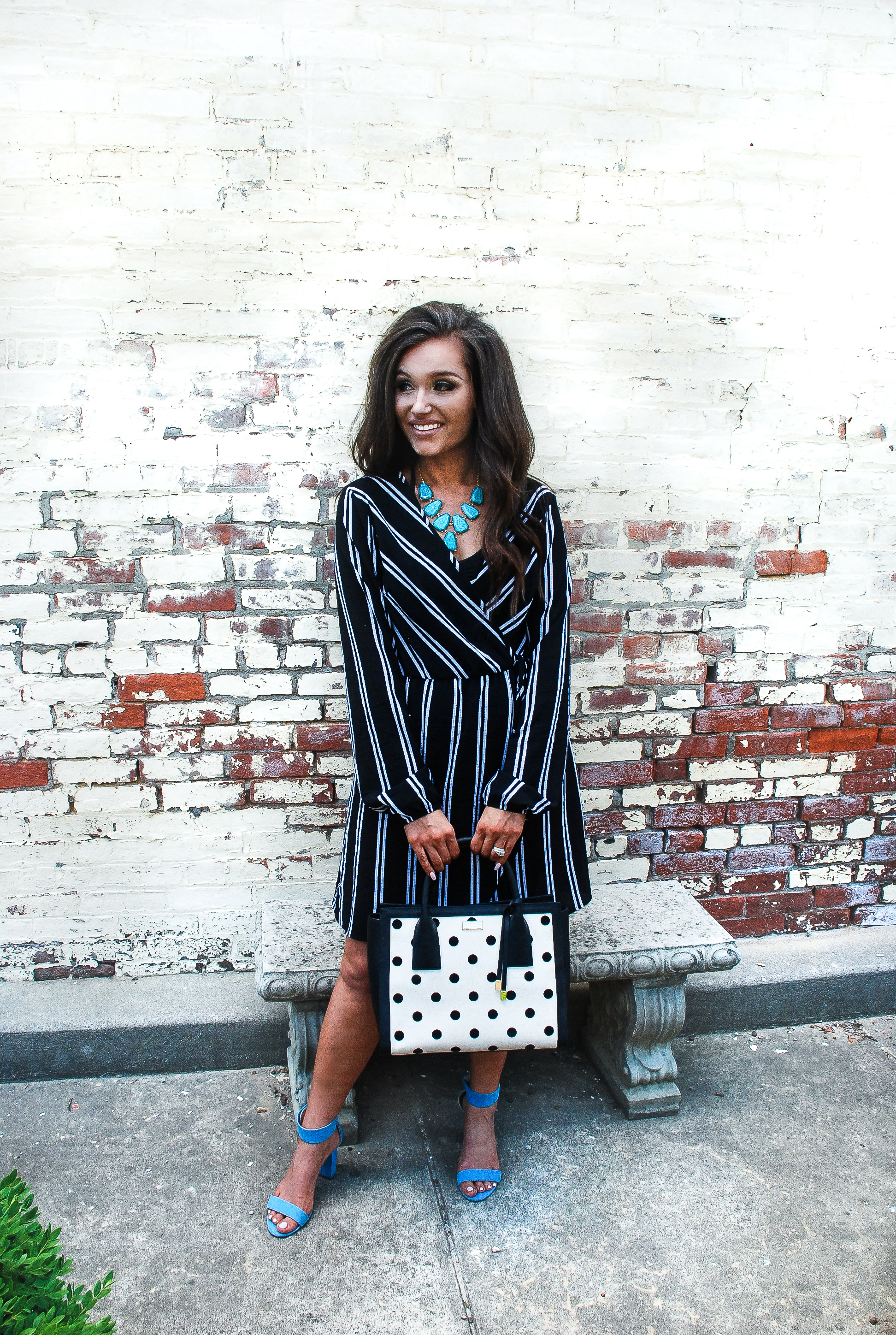 Happy Wednesday girlfriends! I hope you're having a wonderful week so far. I feel like I've been really disoriented with it staying light so much later – it's seriously been throwing off my days the past week or so. I've been staying up a little later – pushing 9:30 pm some nights! – to get some extra snuggles with Baby B and don't regret it one bit!
Anywhoo, I'm so excited to share this week's Work Wear Wednesday look! I could live my life in dresses – seriously, so much more convenient and comfy than wearing pants – but the struggle is real when searching for one that's also office-appropriate. I love lightening up black and white for a summer look with a fun pop of color! This little wrap is so lightweight & can be re-worn over and over by pairing with different colors and accessories.  Also, the sleeves make this an easy transition into any season & I'm dreaming of winter so I can pair black tights and booties.
I've linked a few of my favorite wraps below – all are below $50 and can be remixed with different accessories to re-wear the look again! What are your thoughts on dresses for the office?