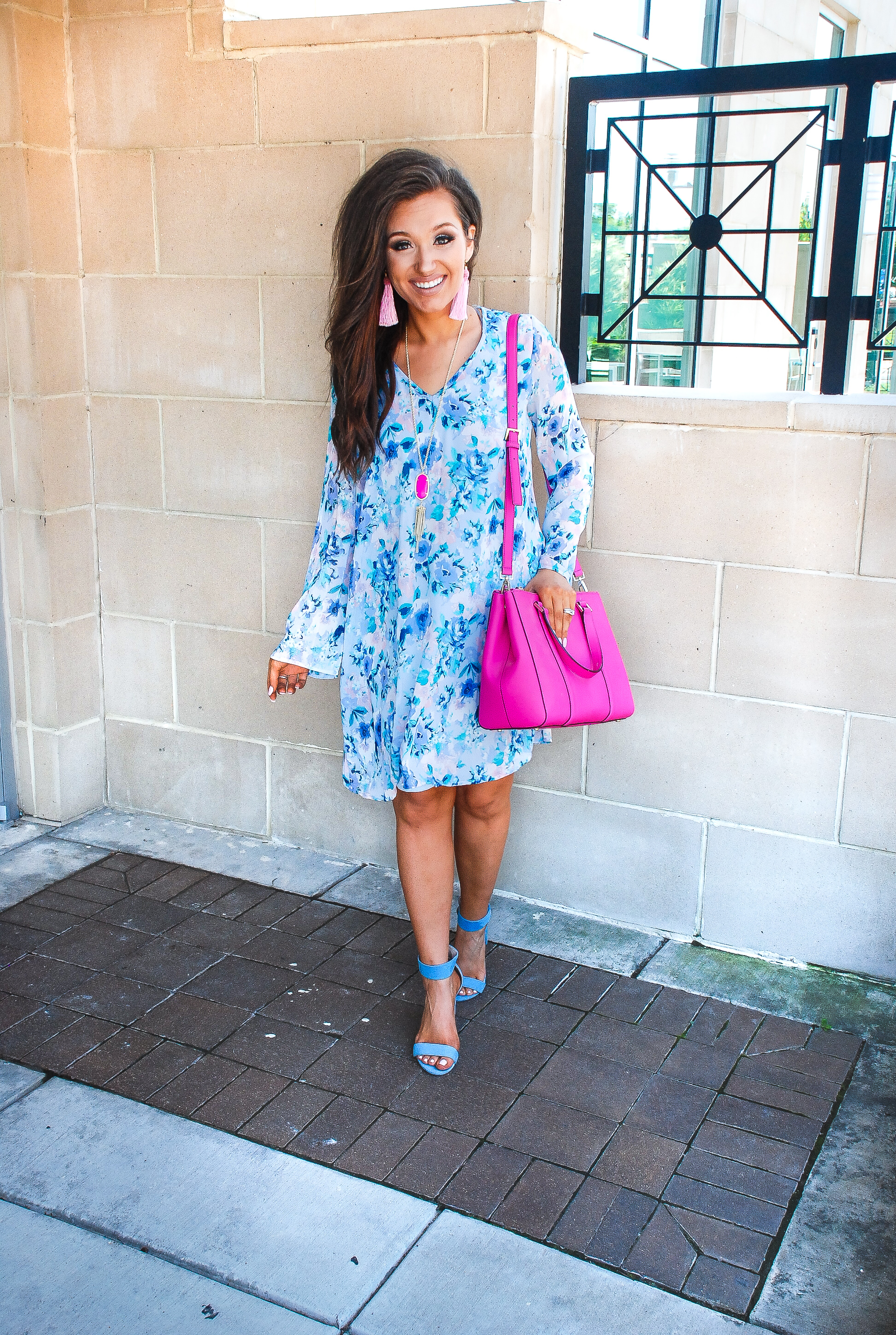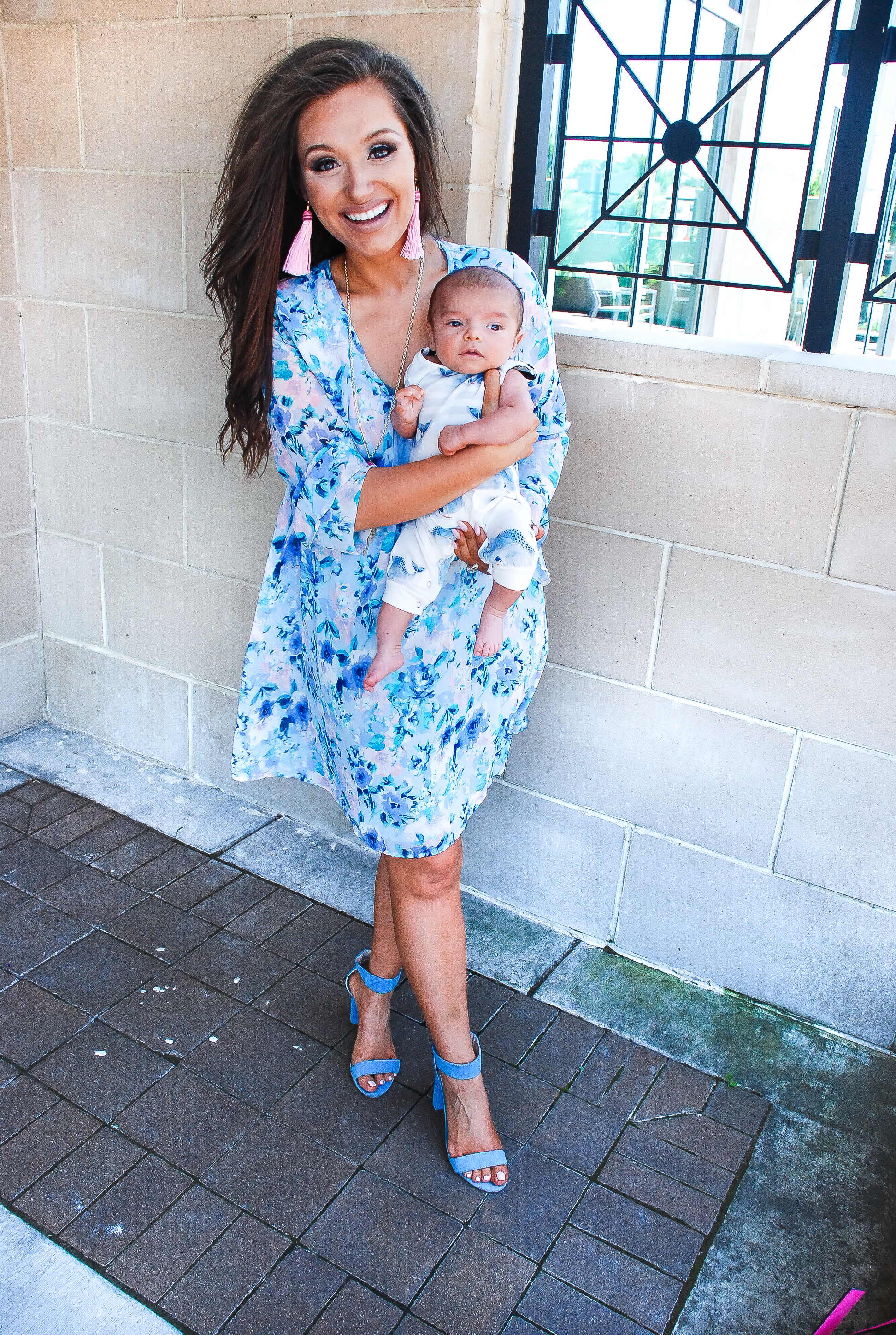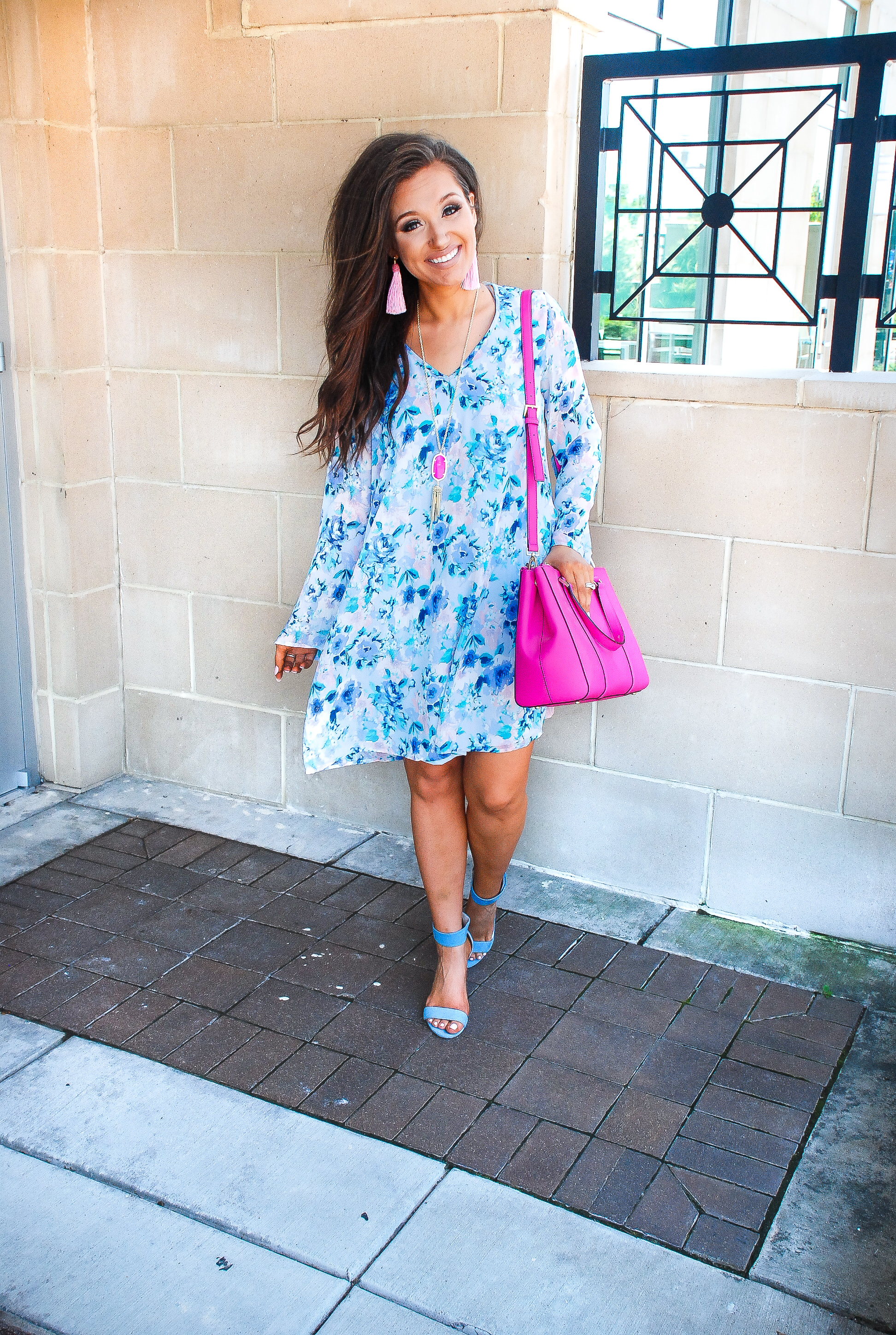 NECKLACE HERE | SIMILAR SHOES HERE | EARRINGS HERE | SIMILAR HANDBAG HERE
Hi girlfriends! I just wanted to pop over and re-share a look with y'all that I originally wore here. I can't believe it's taken me so long to share this – we snapped these photos forever ago! I am forever obsessed with chiffon shifts & this one takes the cake as far as comfort + stylish. As you can see, the first go-around in this was right after bringing Braxton home and I was such a long ways from fitting into any of my pre-baby pieces. There's something so effortless with these shifts & I loooooove how I'm not constantly wondering if it's sitting right/flattering. I still have quite a ways to go to get back to pre-baby, but it's nice to know these easy breezy dresses will transition with me through all the phases.
Also, how precious is my sweet B in these? I can't believe how different he already looks from these to now! We took him strolling downtown and he was loving the sunshine. He's so observant lately & recently learned how to giggle, so we catch him laughing about literally everything these days. It sounds so silly, but I already can't believe how old he's looking! Okaaaay, I'm gonna stop before the water works get to going. Do y'all have any go-to's you wore during pregnancy that you're still working into your post-baby wardrobe?
Xo, Nic