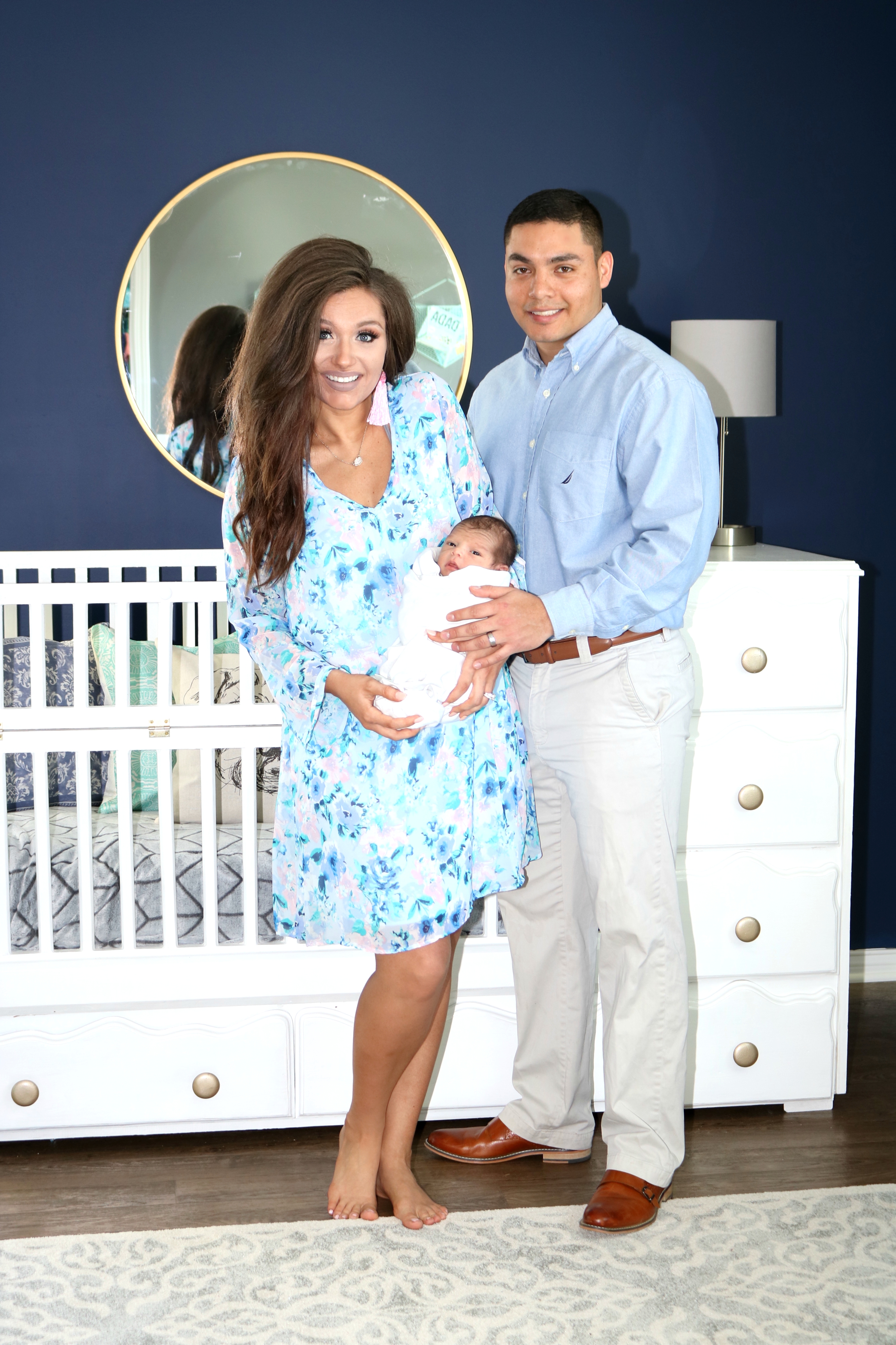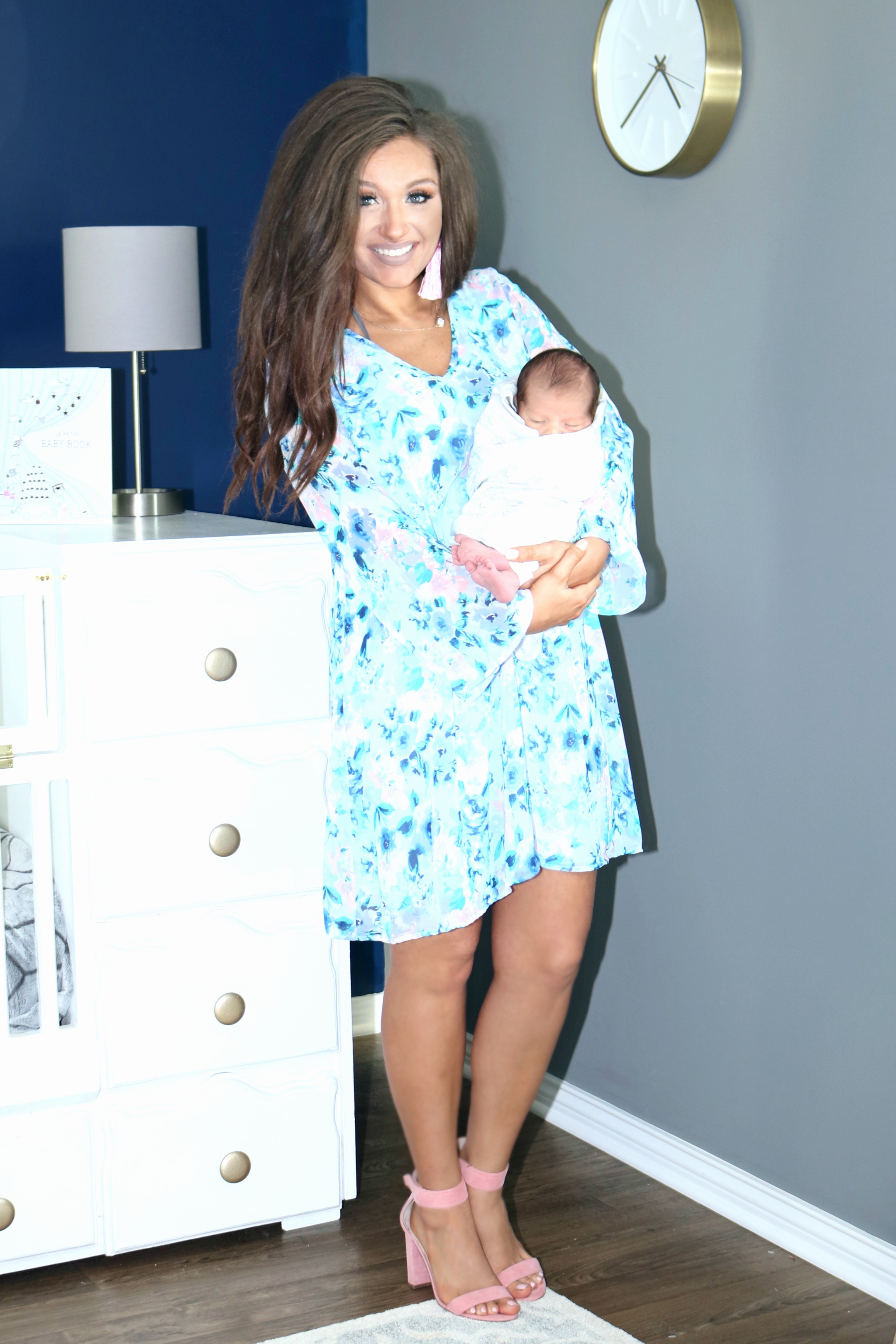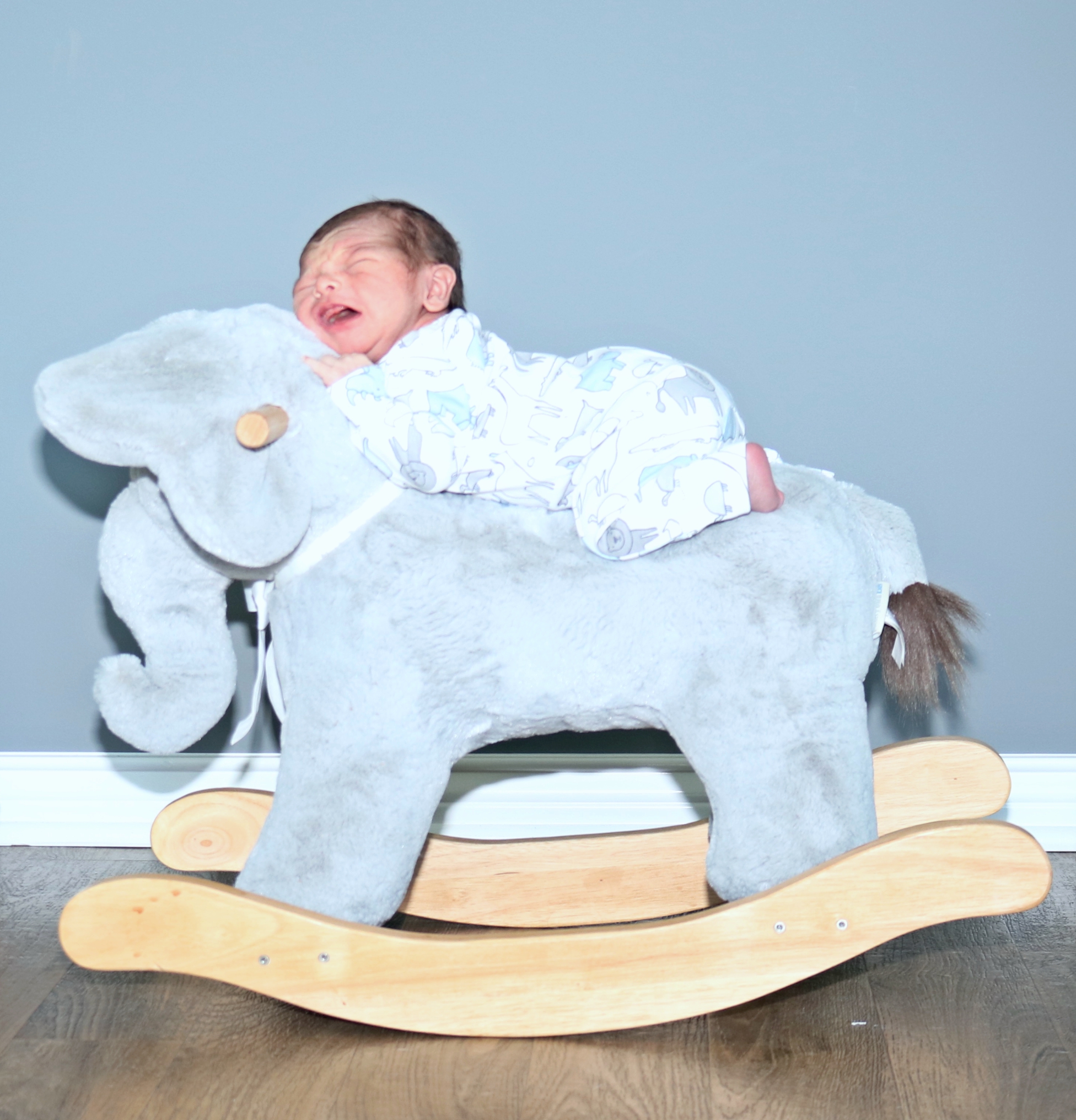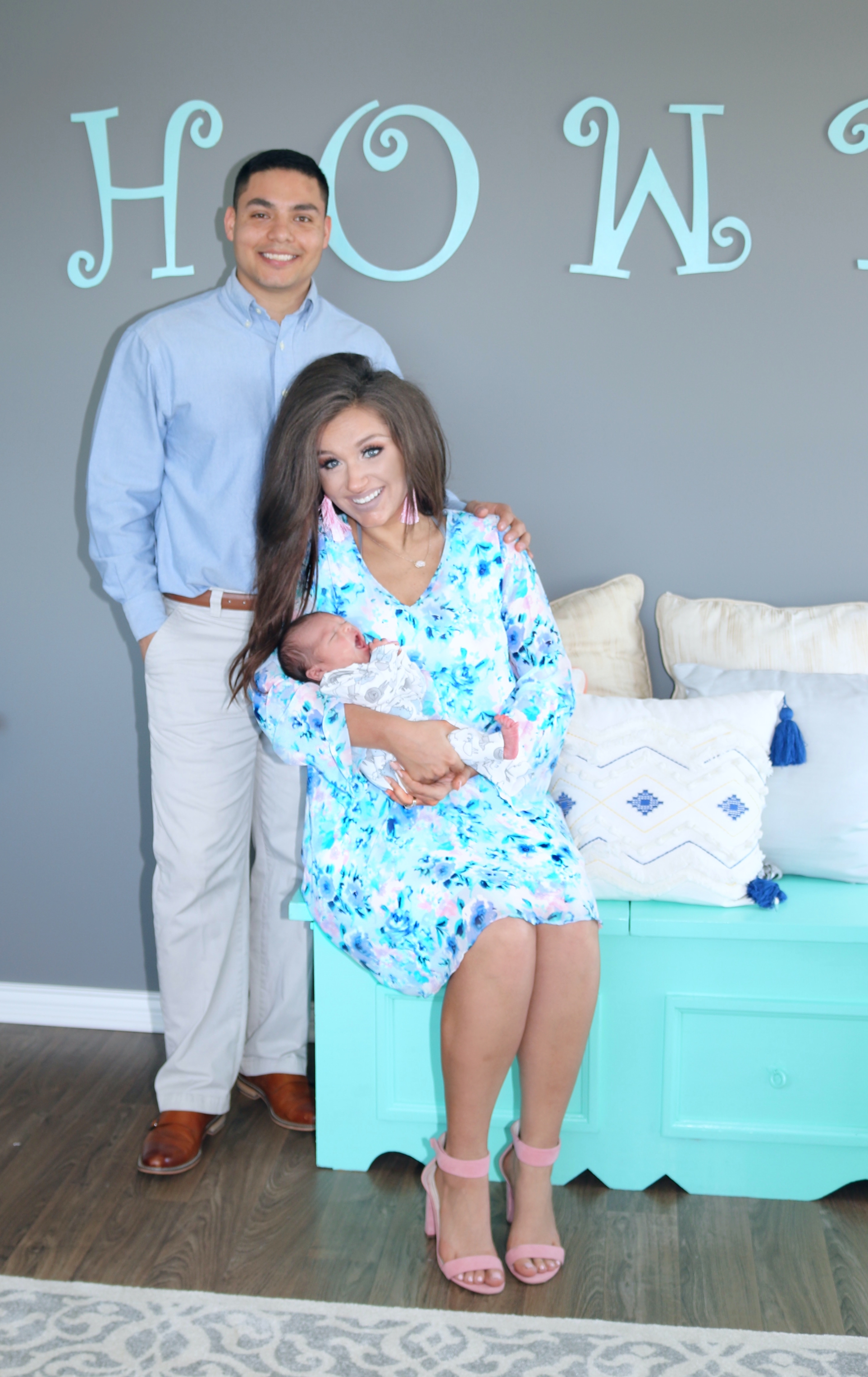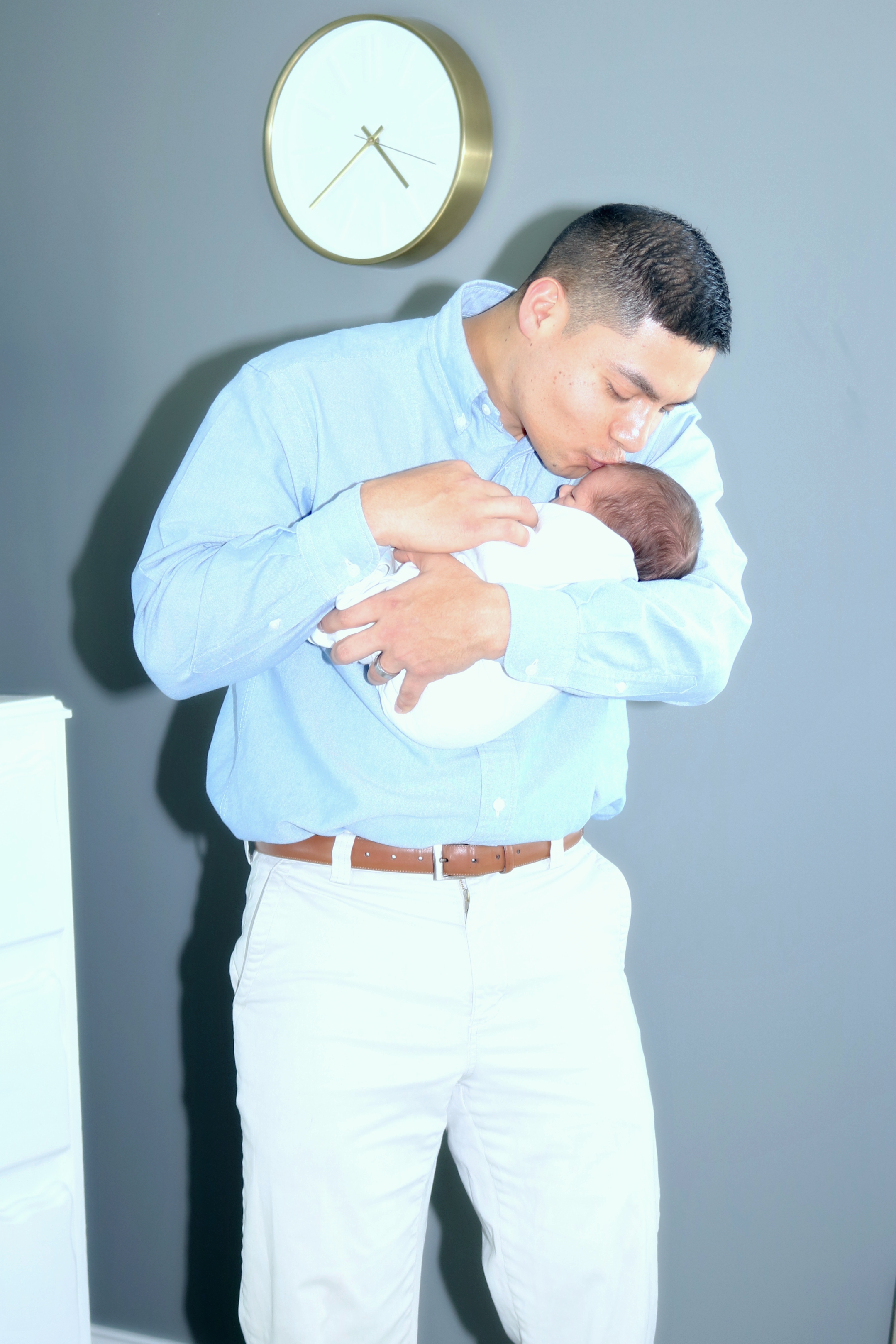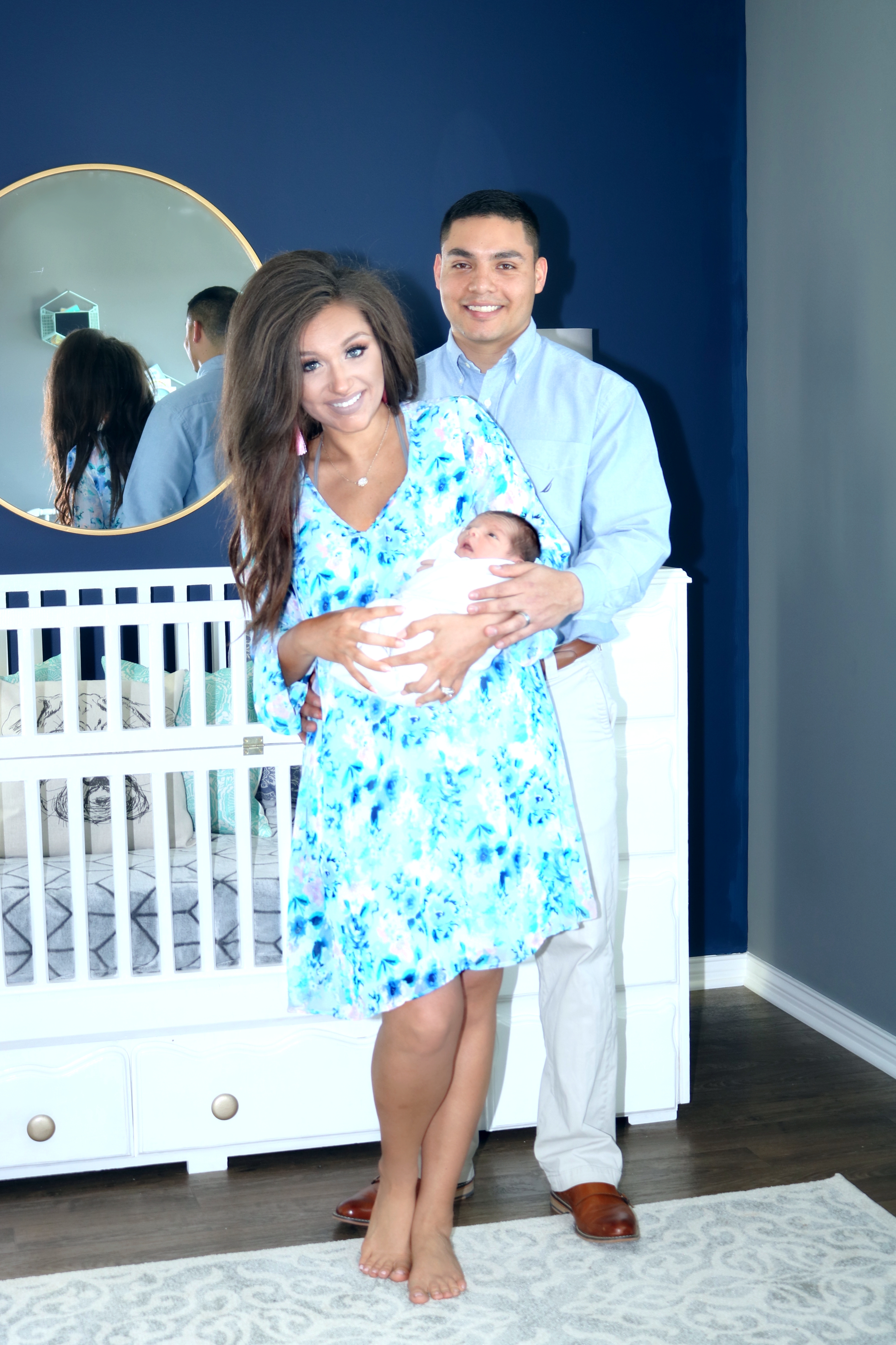 Oh my goodness y'all, this boy has brought us more joy than words can explain! We are over the moon in love with him & his baby cuddles are so worth every late night diaper change he's thrown our way. Seriously, being a little sleep deprived is our new normal, but life is so much more full of meaning and love with our sweet Braxton.
We took these shots in his nursery the week after he came home from the hospital, so I'm getting sappy because he's already had little changes between then and now. He was 100% not on board for solo shots and had no interest in posing, so these little peeks of him popping out of his swaddle are what we have to show of our handsome boy.
We decided to go with a grey and navy color scheme in his bedroom – it's very modern and doesn't have many qualities of a traditional nursery, which we love! I knew after a few years he would want to change things up, so I took full advantage of putting momma's touch on it while I can! I get so sentimental because my dad built this crib for me as a baby and re-painted it for Braxton, so it's come full circle in our family. I'll do a full post on his nursery with different angles and details soon – I just wanted to share this peek with y'all so you could meet our sweet boy.
Funny story, I ordered this maternity dress to take a few photos before Braxton made his arrival, but ended up going into labor the same day I ordered & it arrived the day we came home from the hospital! It would have been a perfect piece for pregnancy, but I'm obsessed with how it works for being a week postpartum. It's so refreshing to find maternity wear that's still fun and fashionable, so I can't wait to share a few other looks from them with y'all. Even though this is "maternity" it's something I can continue wearing this spring and summer since it's made to fit loose & flowy. If you're expecting or recently had your little babe, you'll adore their pieces!
Thanks for reading up on our Braxton boy, we are so grateful for your love & well wishes!