Hi babes, happy spring! Raise your hand if you're ready to ditch the puffy coats and come out of winter hibernation, too. I am more than excited to share a little spring celebration with y'all… I am teaming up with Jord Watches to give one lucky reader a $100 gift card – keep reading for more details!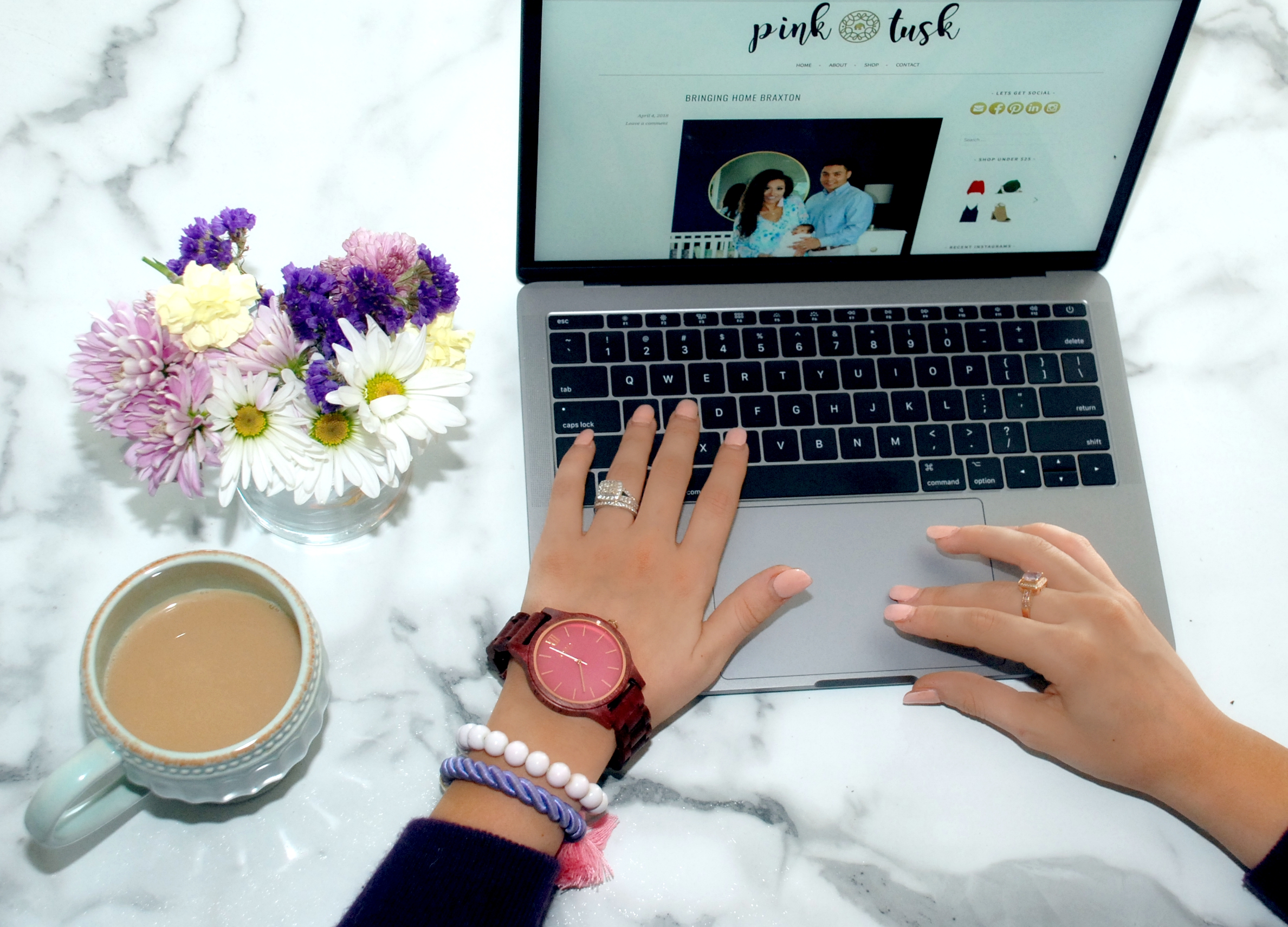 First and foremost, y'all know I'm always up for accessorizing. I've shared my love for tassel/statement earrings daily on my Insta-stories, but I wanted to take a minute to show some love to one of my other favorite ways to make a statement – arm candy. I can't resist stacking a few of my favorite pieces together, and spring is the PERFECT season to show off arm accessories since we're putting away those jackets and breaking out the short sleeves!
I am all about oversized pieces, so as soon as I saw The Frankie Collection from Jord Watches, I knew I had to add the purpleheart & plum version to my accessory rack asap. This fun pop of color is going to transition into every season, but I'm especially excited to work it into my spring wardrobe.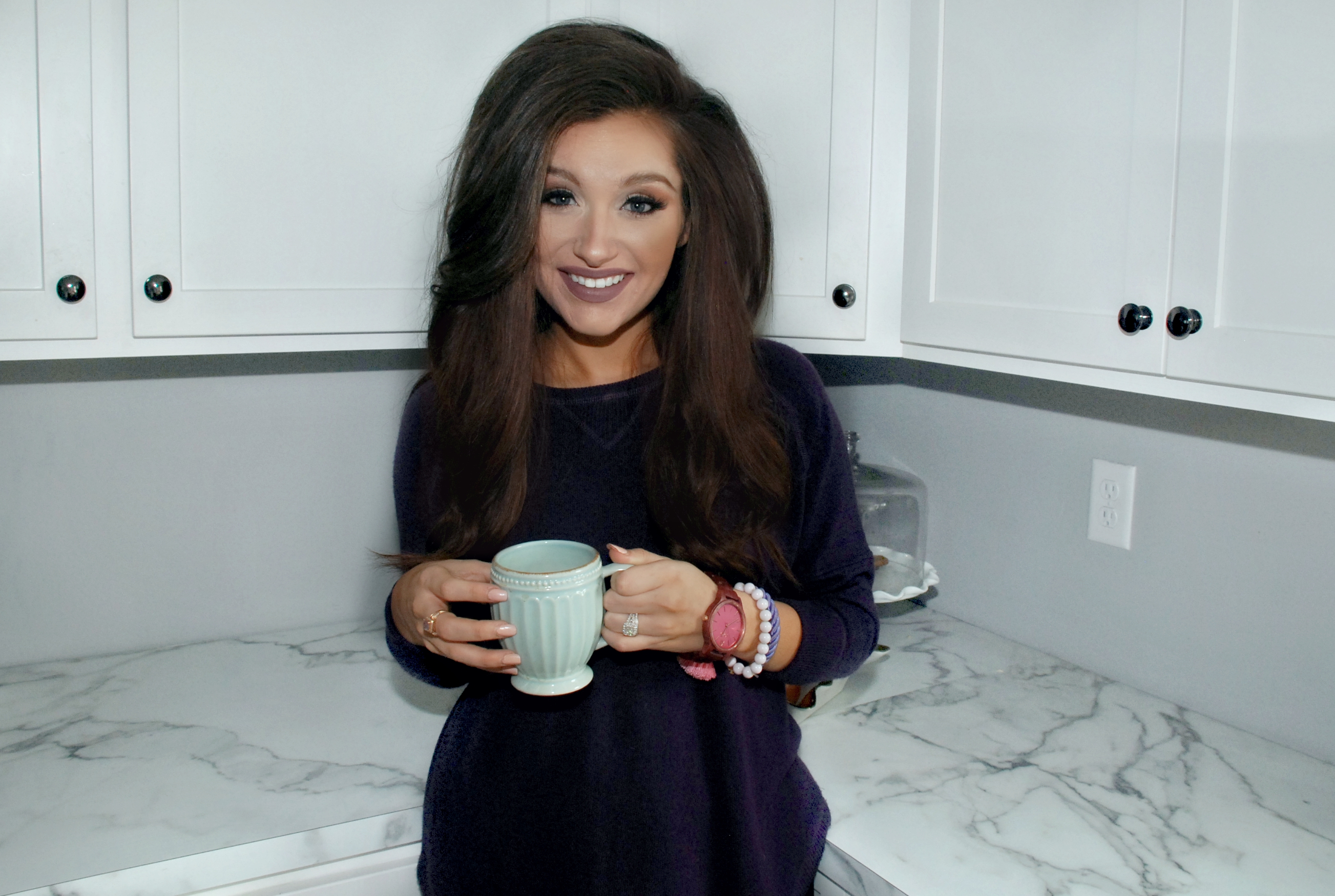 If you're nervous to take the leap with such an oversized piece, or if you aren't quite ready to commit to a bold pop of color, don't fret! Jord carries a range of color options, finishes and face sizes, which is refreshing since most womens watches are similar in sizing or color selection when you shop other brands.  They have some of the most unique watches, plus you can have your pieces personalized as well! Their packaging is almost as pretty as the watches themselves, so they're perfect for gifting. too.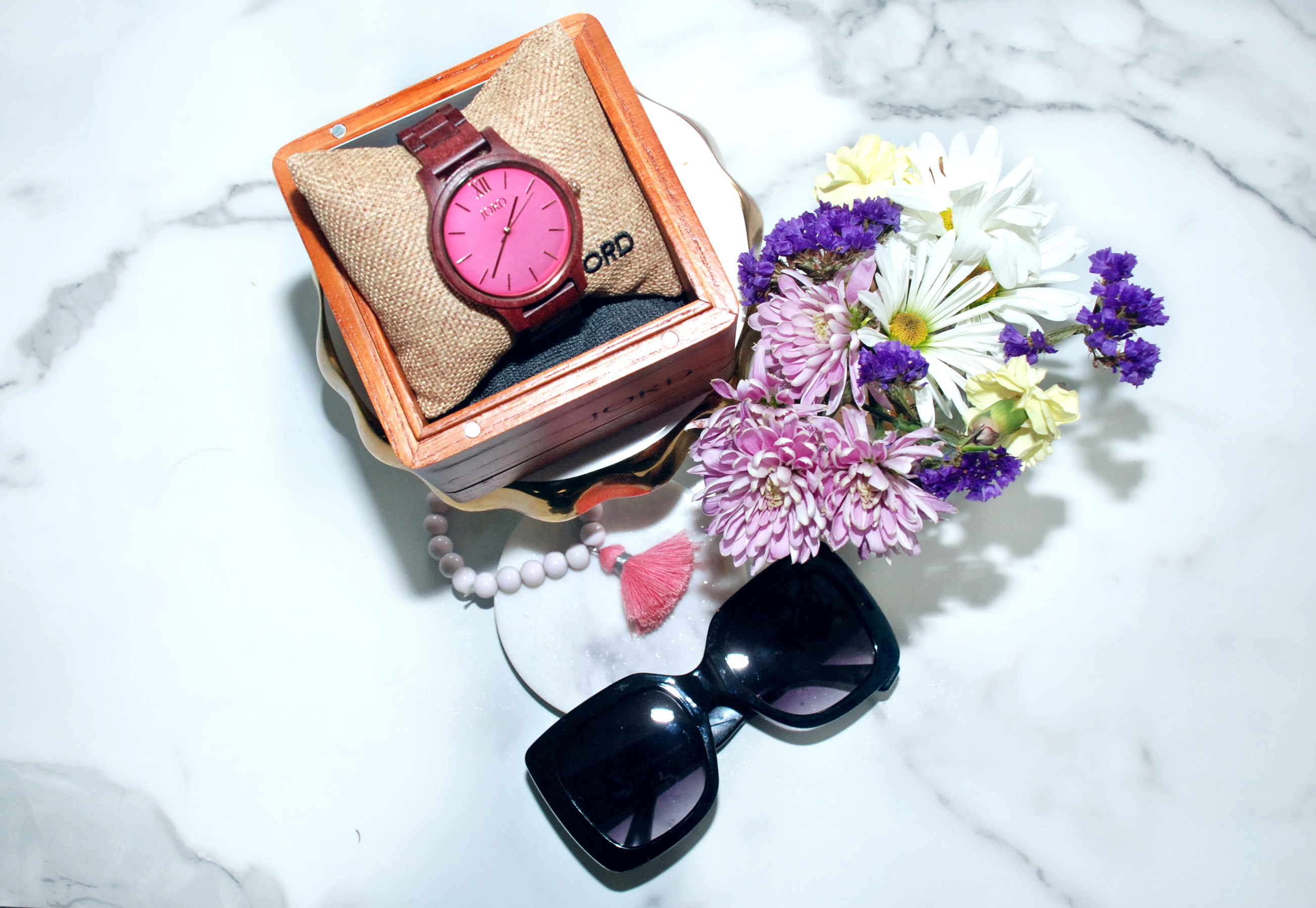 Okay y'all, thanks for hanging with me this long! I just wanted to give you all the deets before sharing the $100 Jord Watches giveaway.  First, make sure you're following my Instagram, then go here to enter the giveaway for your chance to win the $100 Jord gift card!
Hope you babes have the best weekend!
Xo, Nicollette