Let's get down to the good stuff. You know what I'm talking about… It's time for food talk. I know I said I would spill on all of my easy DIY meals we've been creating the past few weeks, but in light of my big weekend out in Chicago, I think those at-home meals can wait a few more days.
One of my favorite meals of the whole entire weekend was at Gino's East. Check out this heap of deep dish magical cheese pizza. This may or may not be my new lunchtime guilty pleasure. They have a phenomenal lunch special – a drink, salad and deep dish pizza for under $8!
The location is so convenient, (directly under our apartment, to be exact) Emily and I ended up going again the next night and had salads and, of course, cheesy bread. But the salad cancels out the carbs, right?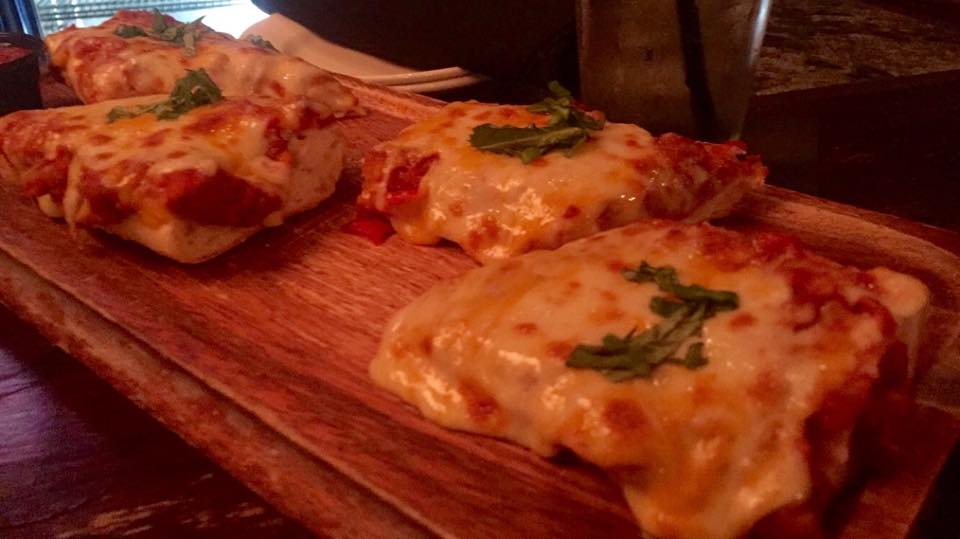 Another delicious spot that kind of leaves me drooling when I think about all of that yummy-ness is called Plymouth Rooftop Bar. This place is so fun because it's rooftop area is open year-round, which is rare based on the crazy Chicago weather. If y'all knew how cheap this place is, on top of HOW GOOD IT TASTES, you'd hit them up on the daily basis. Thank goodness they're right down the road so I can grab these $7.50 nachos whenever my heart desires.
Emily had sweet potato fries and a bun-less cheeseburger, to compensate for all of the horrid carbs we scarfed down this week. I clearly had no guilt from the carbs because I dove right into these nachos. They are literally HEAVEN. Drenched in mounds of thick cheese, generous portions of guac and refried beans on top of and under the chips… I need to stop before I drool on my laptop. Last but not least, Mario stuck with his Texas roots and did a pulled pork BBQ sandwich with waffle fries. Did you notice that sandwich comes on a pretzel bun?!
The lunch views at our next spot definitely got us in, but the food left us needing to come back for more, asap.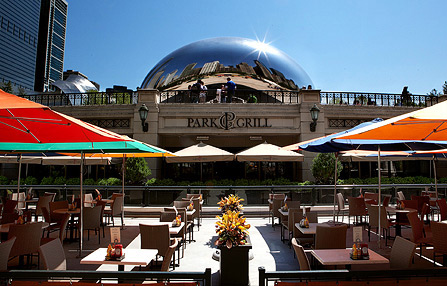 While out and about on our tourist day through the city, we decided to stop at this great little cafe-style spot right in front of The Bean. We started out with spinach dip, which was gone before I could even snag a picture. Mario and I opted for burgers (mine is veggie black bean, of course) and super seasoned fries. Emily went for the blue cheese chicken sandwich and French onion soup.
Last but not least, we had to satisfy our sweet tooth at some point. If you've never hit up Dylan's Candy Bar, you're doing life all wrong. I only snapped this one shot, but it's for sure a candy lovers paradise.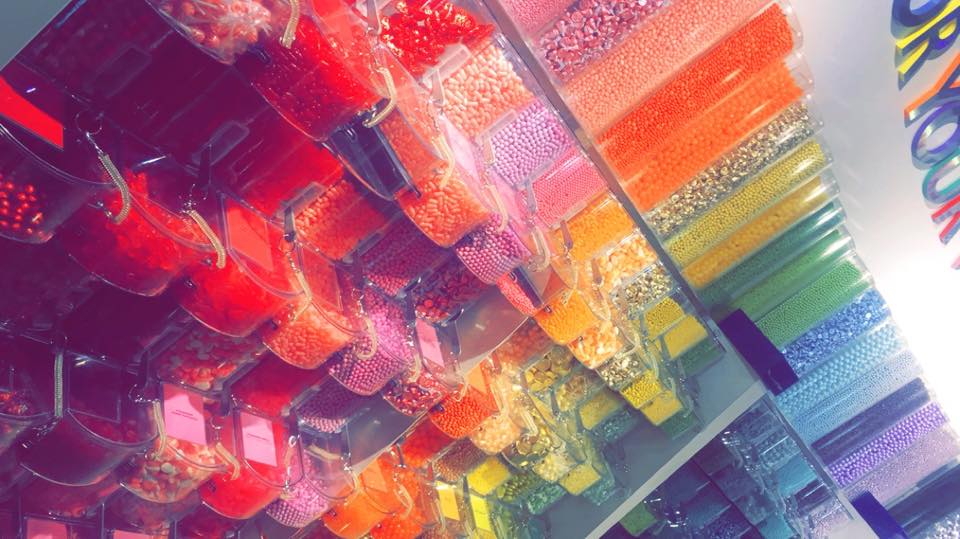 I am literally loving the taste of Chicago we've experienced just in this past weekend! As much as I thought I would lose a ton of weight from all of this walking… I guess it's time to go back to at-home cooking.
If y'all have suggestions on good eats for us to try, please share them in the comment bar below!
Enjoy and eat up!
Xo, N.