If you've kept up with my blogs, you saw this one highlighting my girl, Emily. A month or so ago, Emily's sister, Caroline, called to see if I had any big plans for Emily's birthday weekend. Since I was in the midst of hauling my life to Chicago, I let her know I wouldn't be able to come down to Dallas for all of the celebrations… but she had something else in mind. If you follow me on Snapchat (username ncweisss in case you don't already), you have definitely seen my celebrations that EMILY CAME TO TOWN THIS WEEKEND! Shout out to Caroline for making Emily's present something I enjoyed just as much (okay, probably more) than her.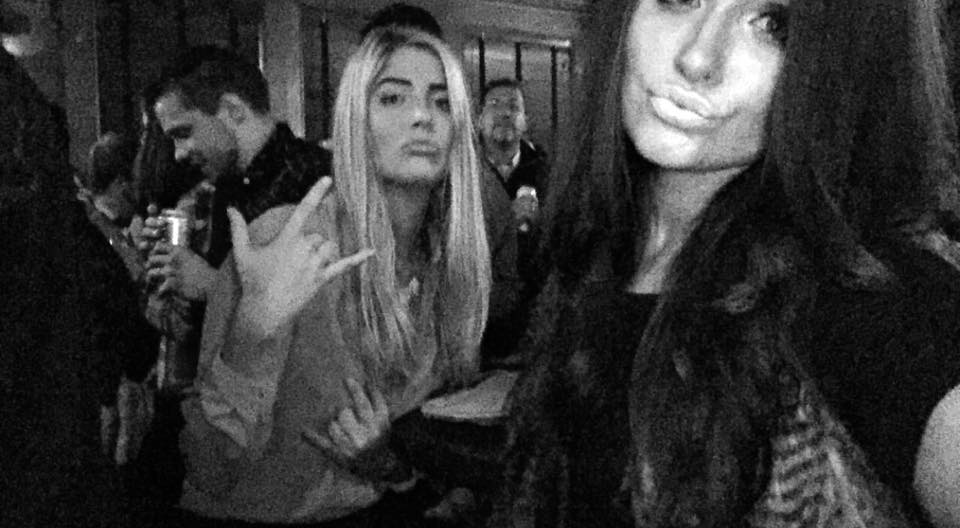 This transition has been a huge whirlwind, including the whole "meeting and mingling" to find new friends in the area. The instant relief that overwhelmed my soul as my dearest friend made her way out of baggage claim was more than you could ever imagine. I don't know that there is anything better than experiencing life with an open-minded, carefree and non-judgmental friend. Even if it was only for a short moment, it meant the world to experience this time with her!
Check out some of the fun adventures we had this weekend! *NOTE: We ate more delicious food than you can imagine. Post to follow later this week!*
From playing with the selfie stick to running through Nordstrom Rack and trying on trendy pieces we would never be able to wear in real life, it was phenomenal to have girl time with my main lady.
One of my favorite nights in years – Emily always brings out the funnest side in everyone she's around! We danced until our feet were numb and explored all of the bar scenes we could reach. Chugging bottles of cheap champaign while running down the road wouldn't be nearly as fun with anyone else.
A huge part of this weekend was being nerdy tourists. Mario and I have done a tone of
walking through downtown and sight seeing, but once I was for sure Emily would be coming to Chi-town, we were majorly budgeting so we could splurge once she got to town. From checking out The Bean and the most delicious restaurant hot spots, we definitely got the full Chicago experience.
---
One of my favorite things about my friendship with Emily is how she turns everything into an adventure. She has known Mario for years and quickly became my closest friend when Mario and I started dating, so she has been there through our entire relationship. Knowing we had never been out on the town here, she made it such a priority to make us more excited and comfortable in this magical city. From Wrigleyville to Hubbard Street, downing deep dish pizzas to getting lost on the trains, she truly made Mario and I come out of our shells and find an exciting love for our new home.
We spent our last day eating a rooftop lunch, watching Sunday NFL games and… drumroll… touring Willis Tower. Don't hate, I told you we were super tourists for the weekend. I may have had a nervous breakdown in the glass ledge hanging over the city, explaining why the only photo I snagged is horrid. My fianceé, however, was a natural (check out how strong that selfie game is).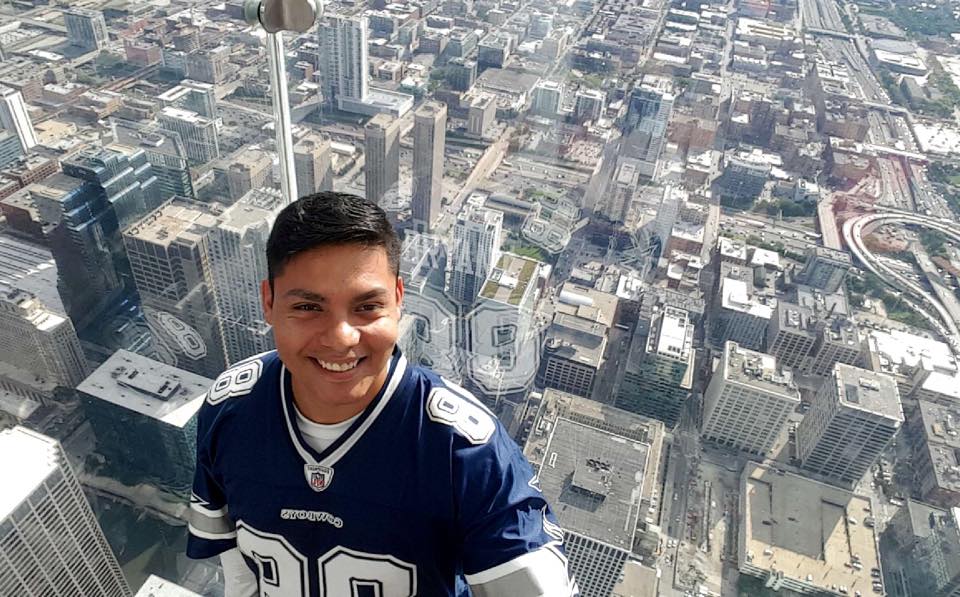 Trust me when I say, this weekend was more of a gift to Mario and myself than Emily, without a doubt (thanks, Caro!). I found a new love for my city, my friend, and a new excitement within myself to celebrate this place and the point I'm at in my life. Thank you for bringing out my happiness, being my counterpart drunken soulmate and forever raving with me in bars and while riding the subways. I love you forever and cannot wait for the adventures to come!
Find your forever friend and always cherish those that bring you up in life. Continue celebrating yourself, your city and each other, no matter how far apart distance might take you in life. If you're really lucky, your best friend is always a phone call, or plane ride away.
Xo, N.