I'm not sure if it's because of this summer heat, but lately I've been o–v–e–r my hair touching my face in the slightest. I'm not a ponytail kinda girl – I've never been able to get those super cute, perky ones you see on Pinterest and I always look like I put in no effort to get ready. This twisted bang braid is legitimately the easiest hairstyle I've ever done! I actually get to sleep later thanks to this twist, and since I'm not a morning person, I'll probably be doing it all summer long.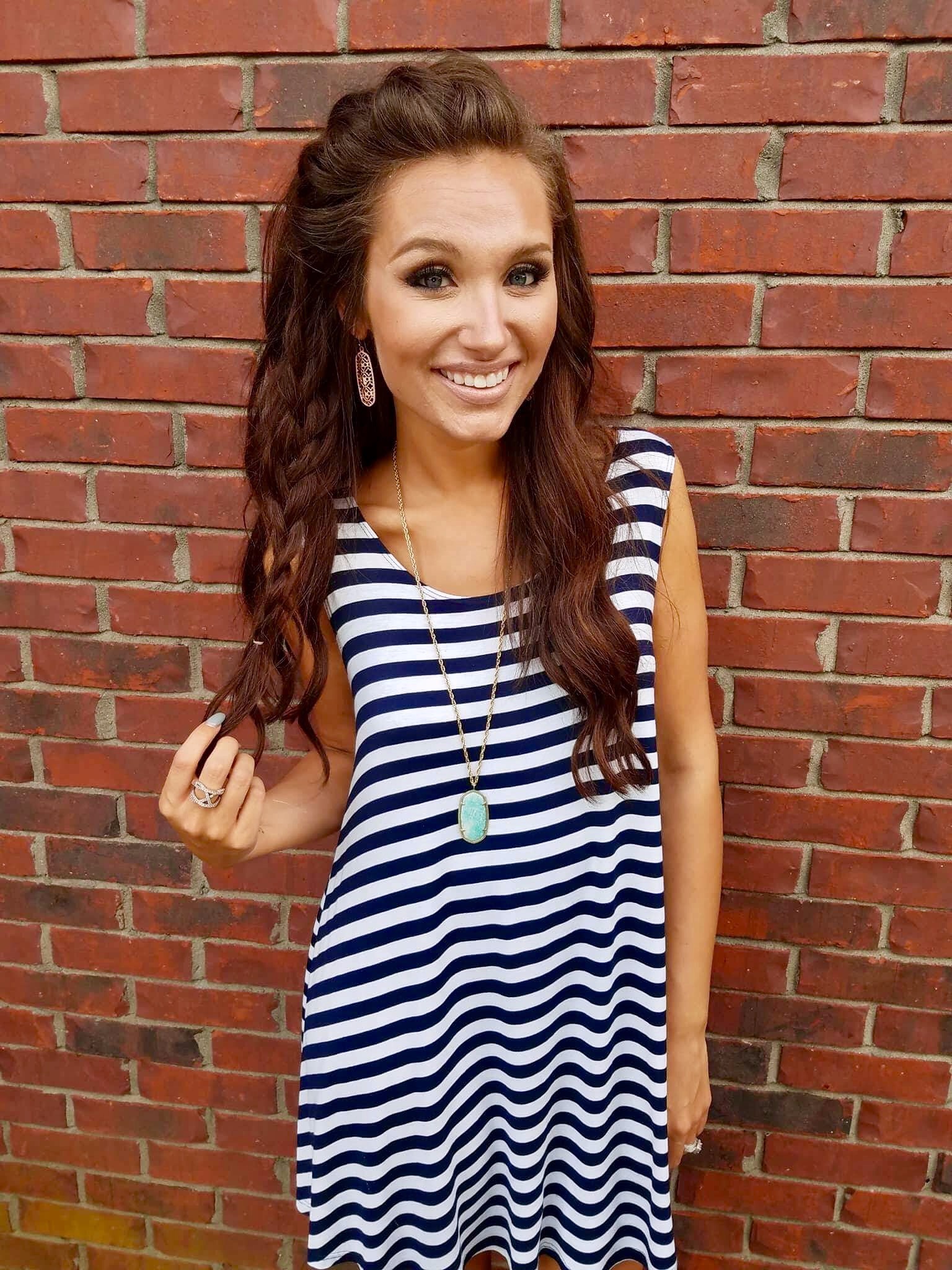 You just twist 2 pieces of hair along your bang line, picking up a small piece with each twist (similar to a French braid). Once you get closer to your ear, split into 3 sections and pick up a few loose pieces as you go. Secure with a teeny tiny band and then lightly pull so you get thickness and height. I add a few bobby pins to secure/add volume and you're good to go! I usually lightly tease before starting because teased hair holds the messy/loose style better than super soft, but it's at your preference! (if this doesn't make sense to y'all, let me know and I can try to do a step-by-step visual)
[SIMILAR SHOES HERE & HERE] [DRESS HERE] [SIMILAR BLAZER HERE] [NECKLACE HERE]
I just got these shoes in from the Nordstrom Clear the Racks sale & obsessed is an understatement. I have been on the hunt for ankle strap sandals that don't kill my feet or break the bank and these are beyond a dream. …I actually just snagged these shoes in baby blue and dusty rose right before they sold out (but Mario doesn't need to know about those….). My swing dress is light and breezy, easily dressed up with yet another lightweight blazer (aka my summertime uniform) and paired with my Kendra Scott Rae necklace. I love adding this one to my darker outfits to give it that summertime pop of fun!
Do y'all have any summertime hairstyles I need to try?? Leave them in the comments below & I'll have to try them out!