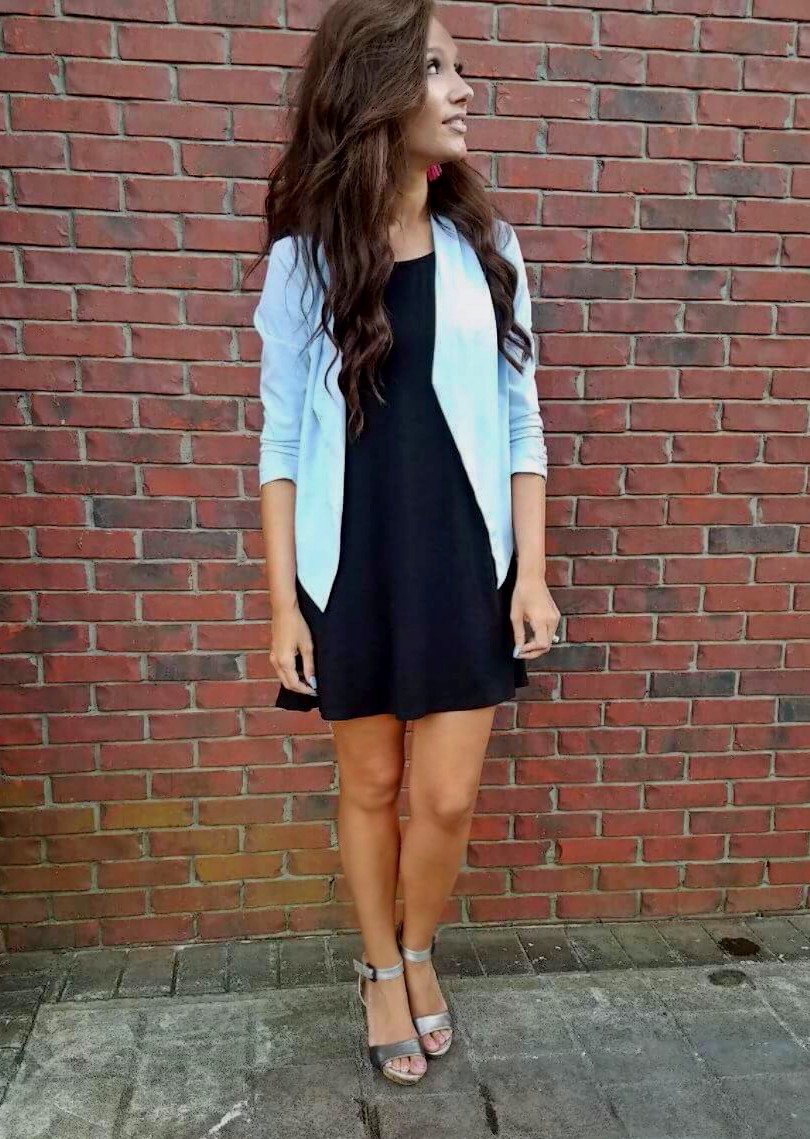 Do any of y'all have an office that's absolutely freezing? As much as I love summertime, figuring out what to wear to work can be a struggle. It's slowly creeping into the 90's here in KY, but my office is so chilly I keep a mini heater running under my desk (no shame).
This was one of those days where I was on the go for over 12 hours, so I knew I was needing something that looked like I put in effort but felt like wearing PJ's. Anytime I find these buttery soft dresses, I'm sold. My blazer is so lightweight & perfect for pretty much any season – I might have grabbed it in 3 colors. Don't judge, but my wedges are Sketchers. No, that's not a typo. They're seriously THE most comfortable shoes I've ever had and they go with everything!  If y'all know of any other brands that do wedges with the gel-infused sole, share in the comments section to save a life.
____________________________________________________________________________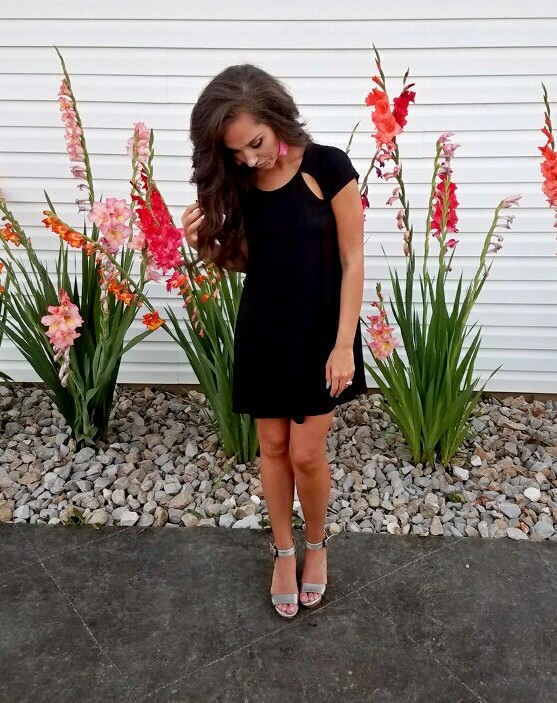 [ DRESS HERE ] [SIMILAR SHOES HERE ] [ EARRINGS HERE & LOVE THESE! ]
Okay so on a totally different note – we closed on our new house last week! I genuinely feel like I've been a zombie since last Thursday. Packing, cleaning, unpacking, repeat. Everything is finally starting to come together and I couldn't be more excited! I'll be posting pictures as soon as I get things a little more cleaned up and organized (okay, does that ever really end….).  I've been doing some sneak peeks over on Snapchat, so go follow @ncweisss if you're wanting house updates & continual pictures of my doggies.
Happy Monday, hope y'all have a great holiday! (Jealous if y'all managed to get today off also- I'm in need of an extra-long weekend!)
Xo, N