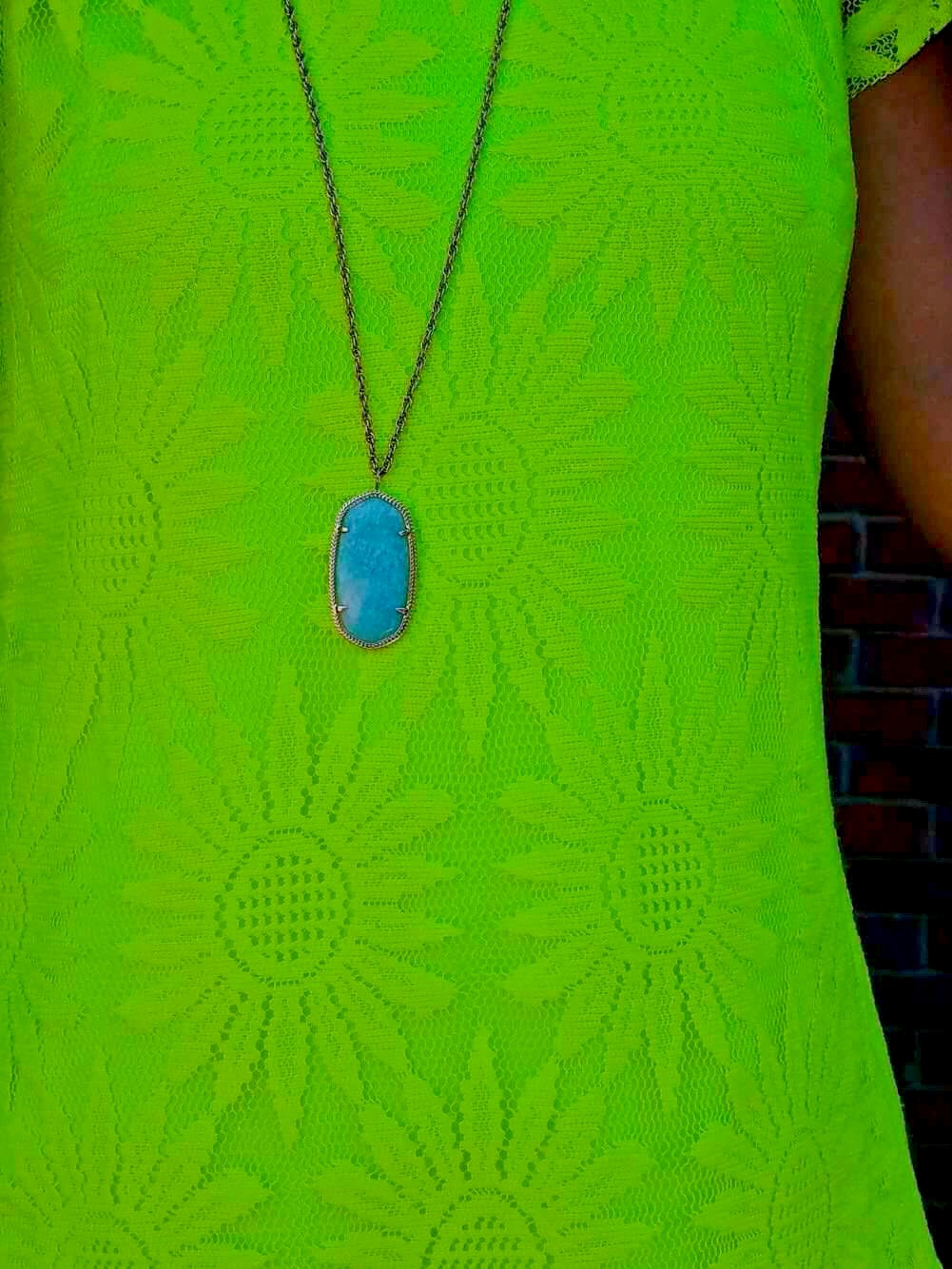 Okay, I couldn't help but feel the need to share this neon pop of sunshine I wore the other day! Do any of y'all ever struggle with work wear? I'm always running back and forth from my closet to the mirror in hopes that I can throw on something that's work-ready but still fits my personality. Most of the time I end up in a cardigan, but since it's quickly passing the 90 degree mark here in KY, I'm reaching for lighter options. I love mixing colors, so my amazonite Kendra Scott Rae (color discontinued, but I've linked other options) was the perfect contrast against this Pink Tusk Collection dress!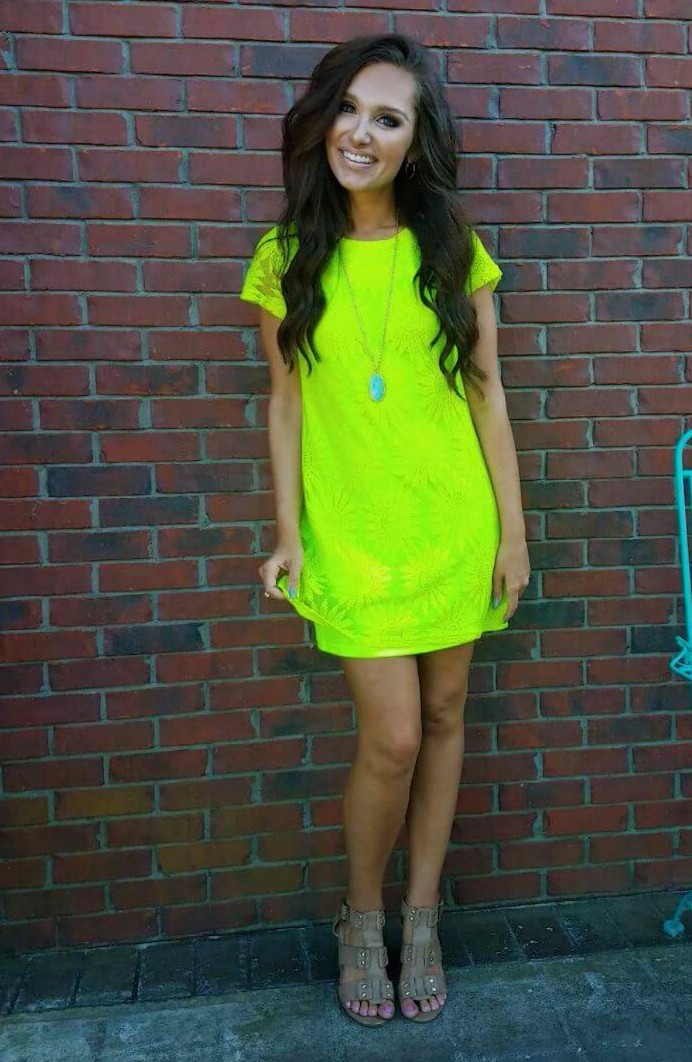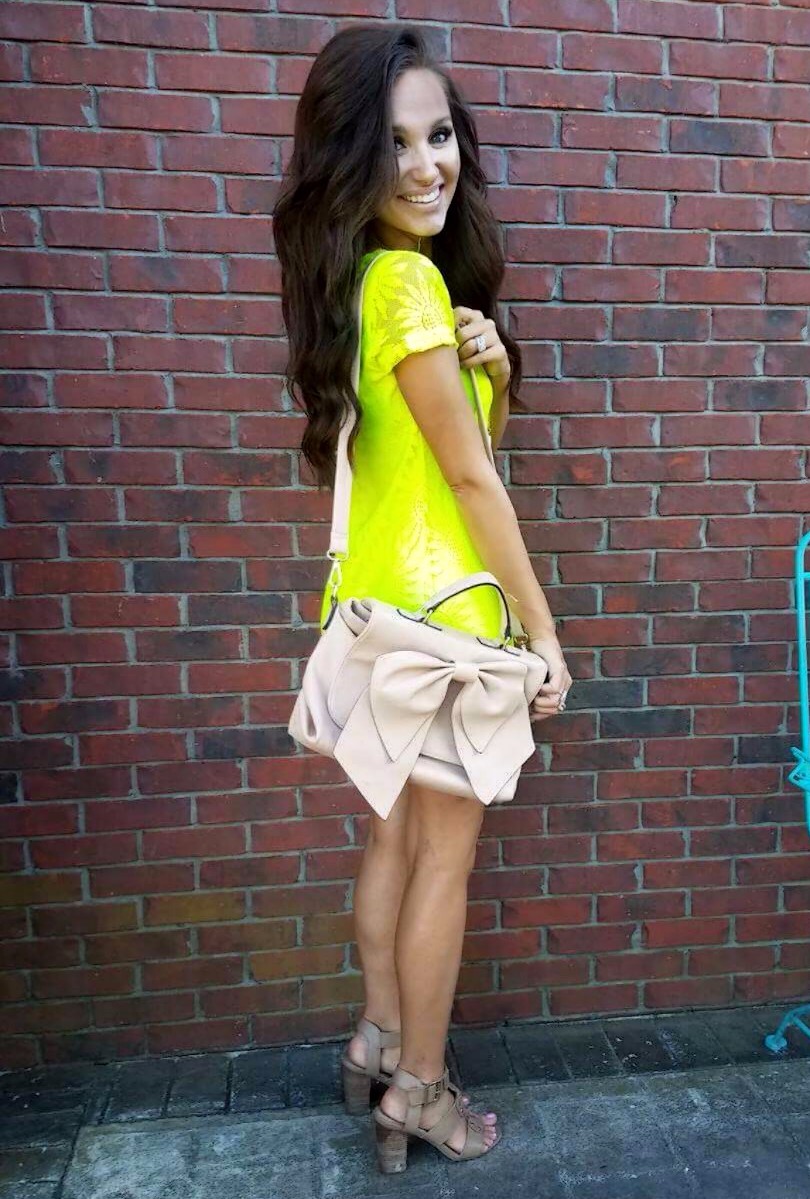 [DRESS HERE ] [ JUSTFAB SHOES, SIMILAR HERE & HERE ] [ JUSTFAB BAG, SIMILAR HERE & LOVE THIS! ] [KENDRA SCOTT RAE or RAYNE ]
Anywhooo, it's been forever since I've posted and I feel like so much happened! Mario and I are in the finishing stages of building a house here in Kentucky. It's been the longest process, but the end is near and I couldn't be more excited. Even though it isn't our first house, it's more exciting because we have picked out every detail, paint color and light fixture, so it's way more exciting to see it all come together. I just scheduled our furniture delivery, so it's actually starting to feel real! Keep an eye out, I'll be posting about it like a crazy lady when we finally get in.
We also went to TX for Mario's birthday back in February (it was so nice to reunite with all of our friends!), and we ended up sneaking home with a new puppy, Beasley. If y'all know us, you know our Harlow girl runs our lives, so adding to our puppy pack was very exciting. He's an English Bulldog and such a spunky sweetheart. He and Harlow are the stars of my Snapchat, so follow me, @ncweisss, if you love puppies.
I'll stop rambling – hope y'all are having a great week so far & find a way to add some sunshine yellow to your week, too!
>> if you have any suggestions/favorite places to shop workwear, leave it in the comments! <<