I promise I'm still here. This move to Chicago has had me all over the place, literally. I promise I have tons of pictures to come of our darling apartment, delicious eats and all that this beautiful place has to offer… but for now, I wanna throw back to this past week in Kentucky.
Not only was the trip ideal to visit my sweet baby nephew, Parker, but I got some much needed R & R. I'll keep my post short and sweet – check out some of these snapshots with my fam bam and friends!

We had a blast celebrating Parker's birthday, and Harlow was loving the country dog life.
Owensboro, my hometown, has totally re-done the riverfront area. We went on a family walk (mainly so baby Harlow could get out some of her never-ending energy) and were loving the Kentucky weather/views.
One of my favorite parts about being home is that my dearest friends always make a trip to Owensboro to visit. Even though I only got to spend the day with them, it's so nice to catch up! Below are the "stages to taking a group photo."
1- we started inside, where I hogged all of the good lighting
2 – we headed outside, in hopes of finding better lighting for everyone
3 –  we finally achieved equally good lighting and all was right in the world
Last but not least, we had family photos. This is a not-so-great version snapped on a cell phone, but you get the gist.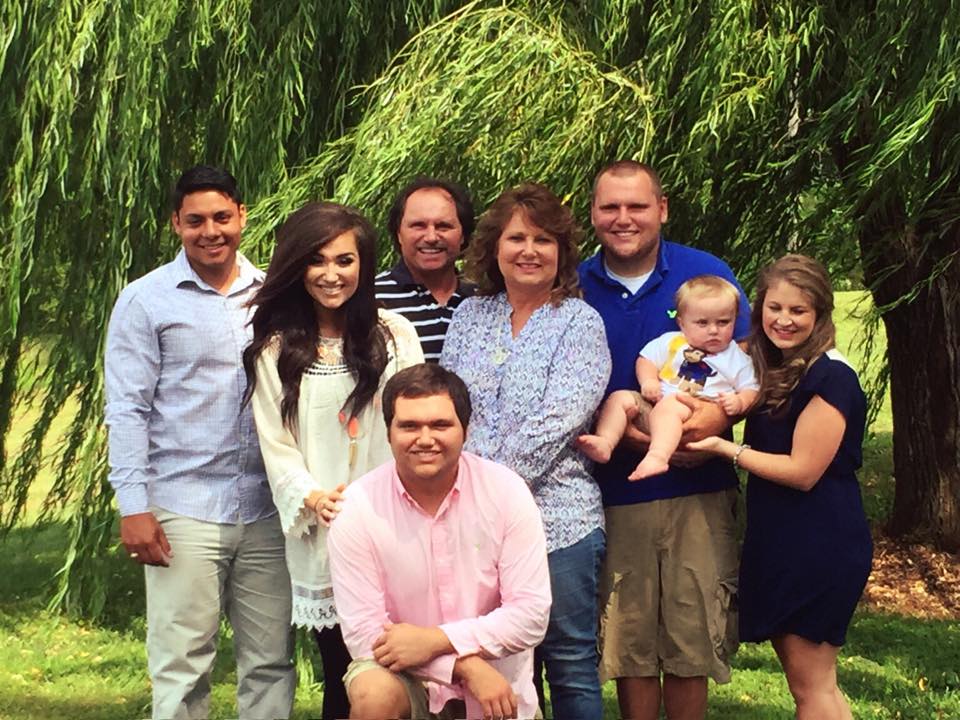 Home is a Kentucky kind of place… but it's also wherever my loving family and selfie-indulging friends come to play.
Xo, N.