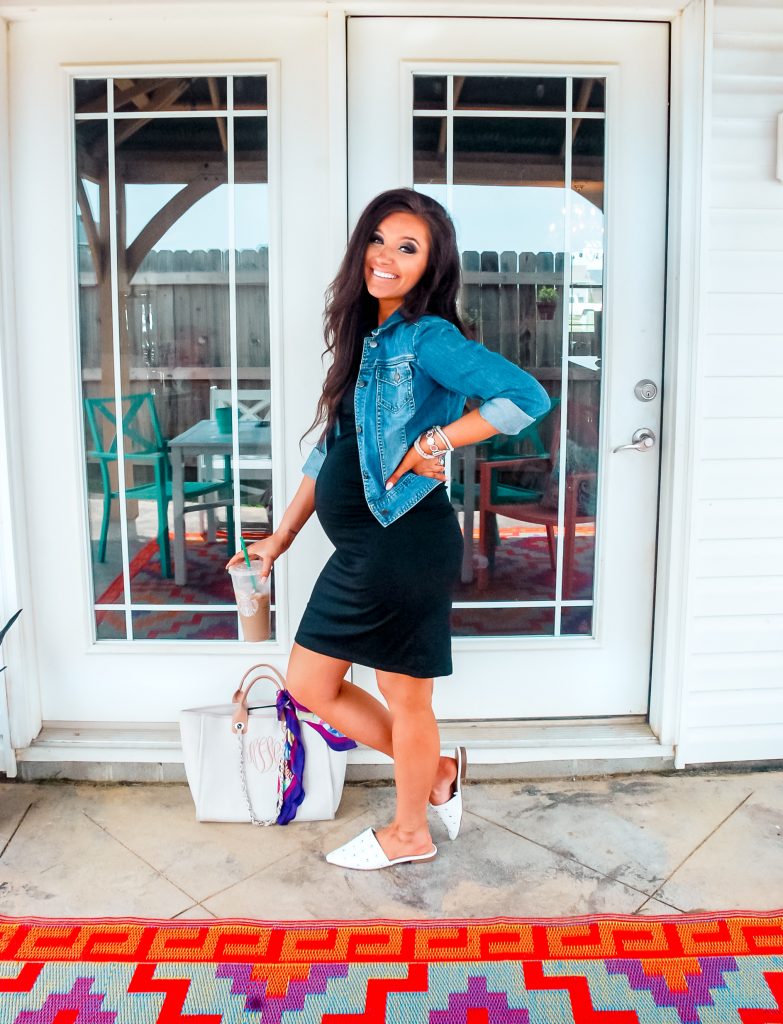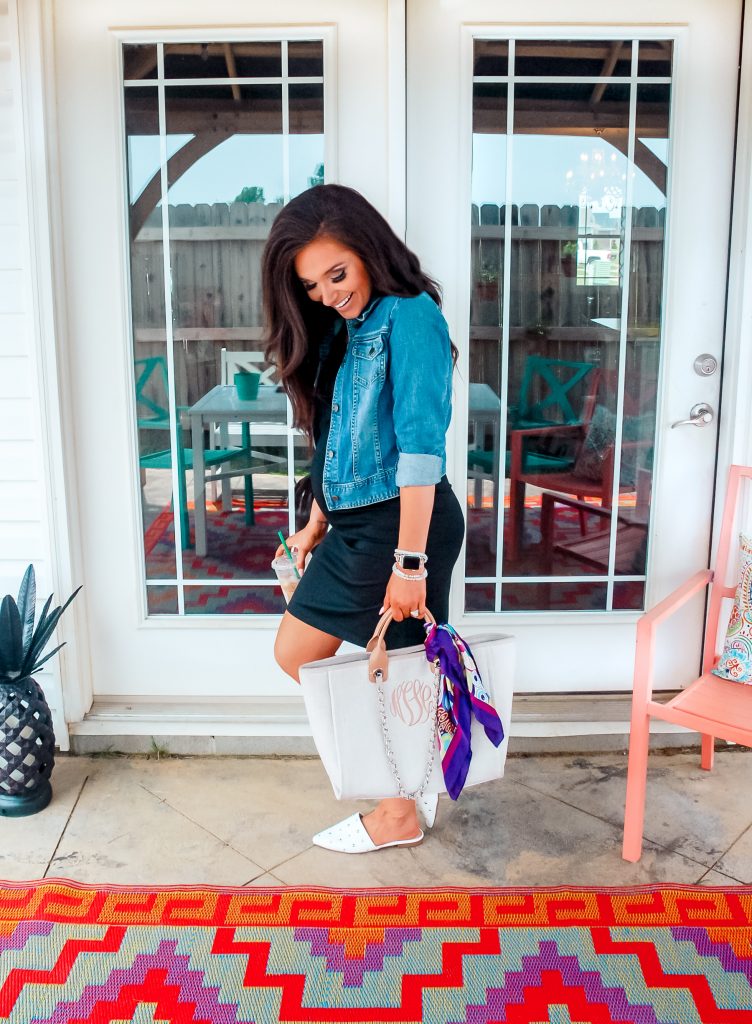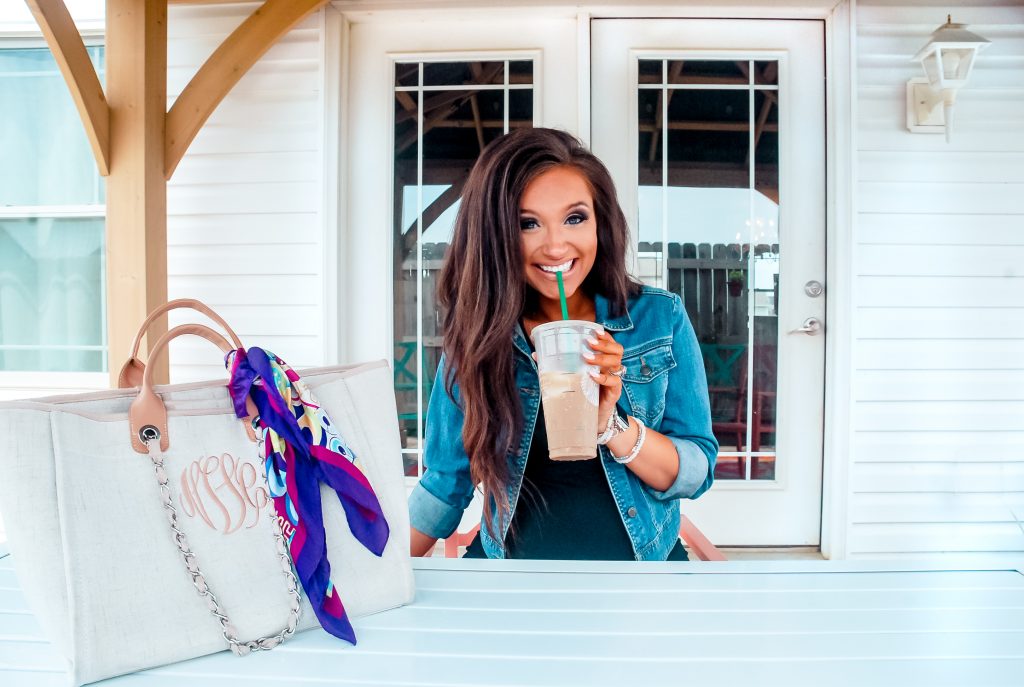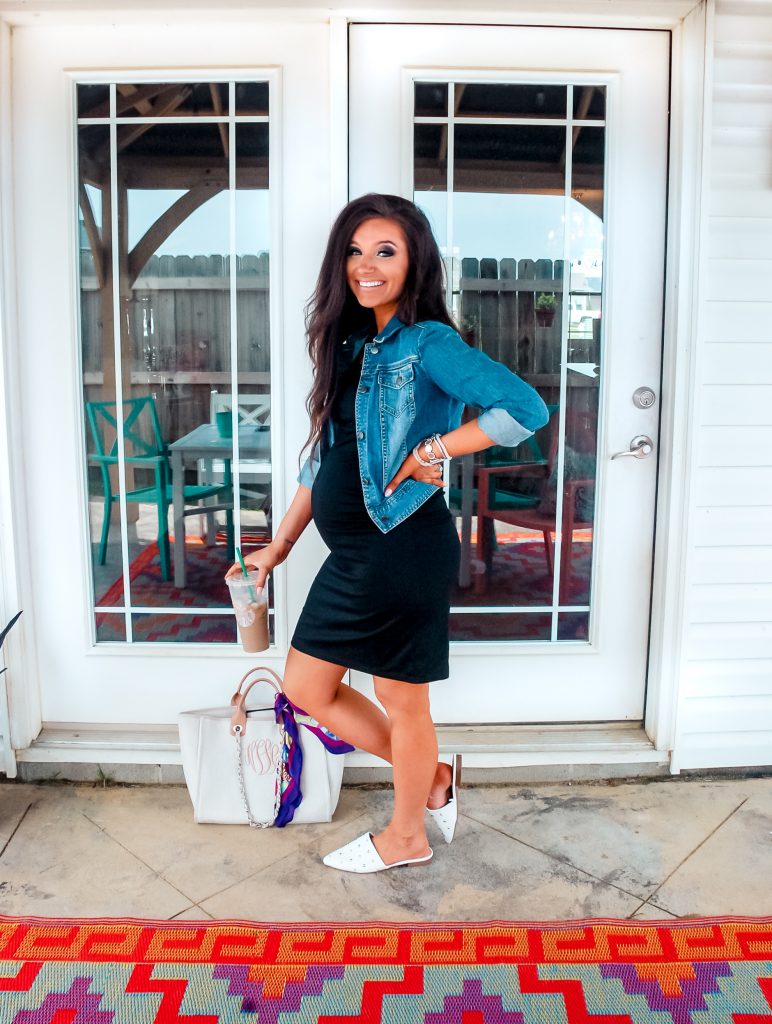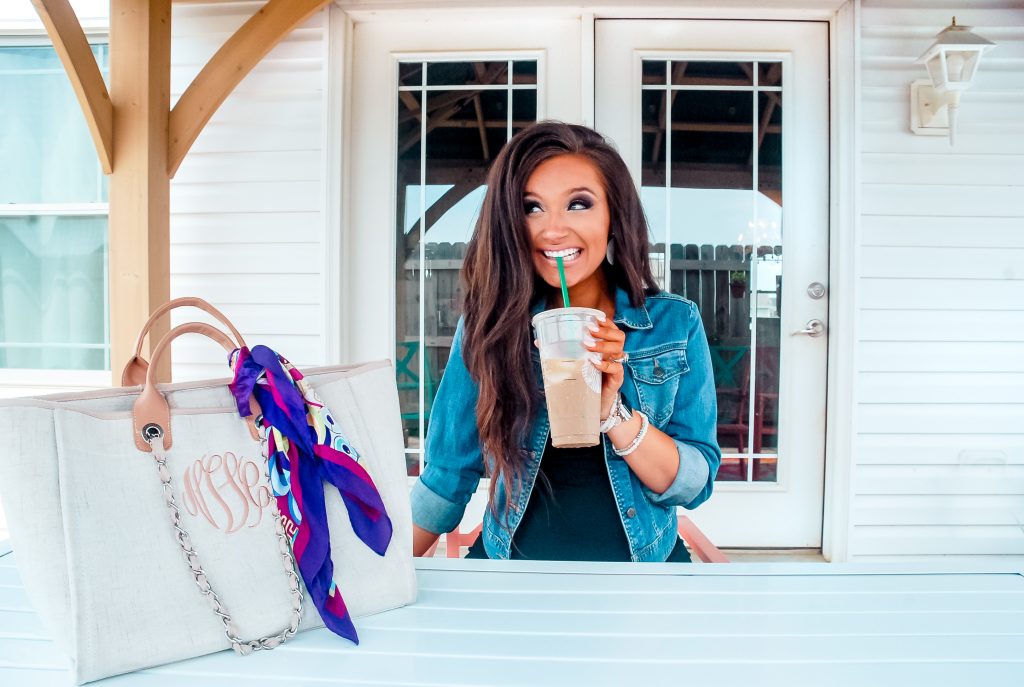 DRESS | HANDBAG | SIMILAR PRINT SCARF | DENIM JACKET | WATCH | BRACELETS | SHOES | OUTDOOR RUG | CHAIRS
If you've been around here for anytime at all, you're probably pretty aware I'm obsessed with accessorizing. You know, layering, ruffles, frills, the works. Well, it's summertime and this mama is just trying to avoid passing out from a heat stroke, so any and all "extras" are for the birds. Between all my hair, doing a full face of makeup and everything in between, I need a little simplicity sometimes. (Wait, did I just say that?!)  There was no way I could keep from sharing my newest find, plus a few options that just landed in my cart.
This little black dress was initially intended to be nothing more than a slip. Do you know how hard it is to find a "slip" that works under more than one dress?!  I'm happy to report this will suffice as much more than "just a slip" and should absolutely make your list of summer essentials. Running errands would be a breeze – just pair with converse or flats. Easily layer it with a duster and heels for the office or going out to dinner. The light cotton material was so breathable and perfect for the unbearable heat. I'd hit the dress jackpot, y'all. My only complaint is that it doesn't come in more colors!
I've done a little digging and am happy to share some options below if you're looking to stock up on multi-wear dresses for this summer as well! Do you prefer dresses in the summer? What's your go-to style for beating the heat?!

This post contains affiliate links and I may receive a small commission for any items purchased by use of these links. As always, it is more than appreciated when you use my links to shop!