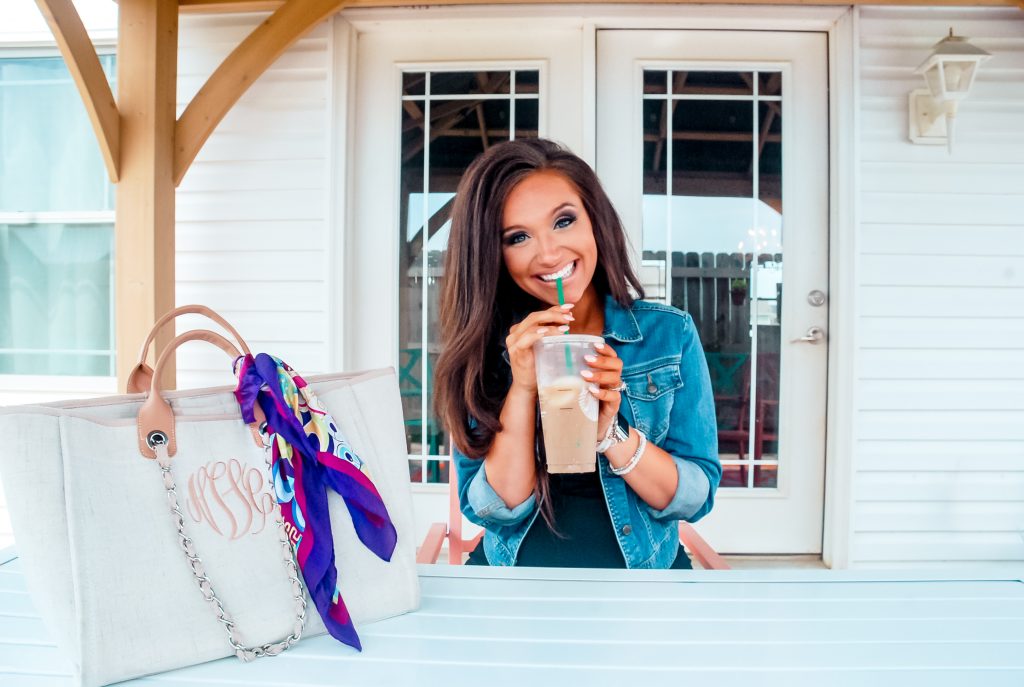 Happy Wednesday, girlfriends!  We've been going non-stop lately, so flipping the calendar from May to June was a humbling momentary reminder of how busy life gets when you're an expecting mama working full-time… never mind trying to keep up with my busy little toddler and always-active husband! All that to be said, I've been meaning to share this roundup with y'all forever and a day. Since this brand ends up being one y'all rave over//make a top-seller on my liketoknow.it month after month, there's no better time to share my favorites!
A few things to note: In most every brand I wear a small, but with Shop I Love Jewelry I'm registered to receive all pieces in a medium. I've found they tend to run a tiny bit small, but when they don't, I'm fine with them being slightly oversized. Also, the pricing includes monogramming! If you want to get pieces in quicker or just prefer the look without, you can opt for it to come un-personalized.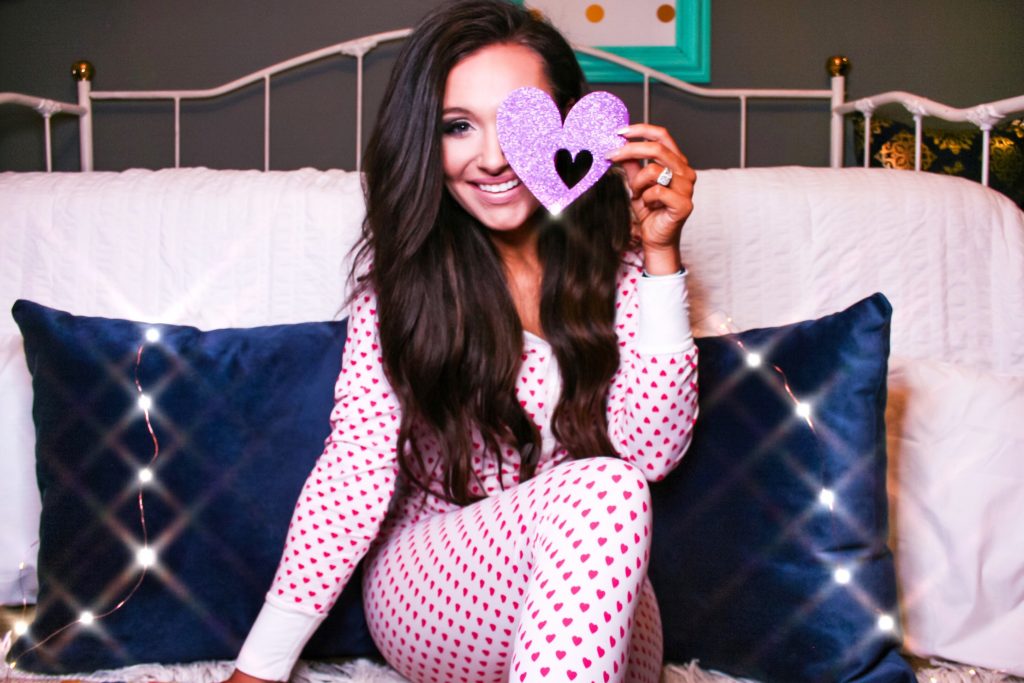 Okay, I know I'm pretty dramatic, but these jammies are the softest material ever. It reminds me of the minky feeling on baby blankets, but a super light, breathable material. They come in so many adorable patterns – I can't rave enough about them! If you're like me and have wide hips/thicker thighs, definitely size up! I'm in a medium (pre-pregnancy!) and would actually prefer the large – they're pretty snug! There's also an option to get the Just Jammies Subscription, which is a huge discount on the regular cost of their PJ's. You get a box 4 times throughout the year with hand-picked jammies for that season – such a good deal if you're an avid pajamas kinda gal!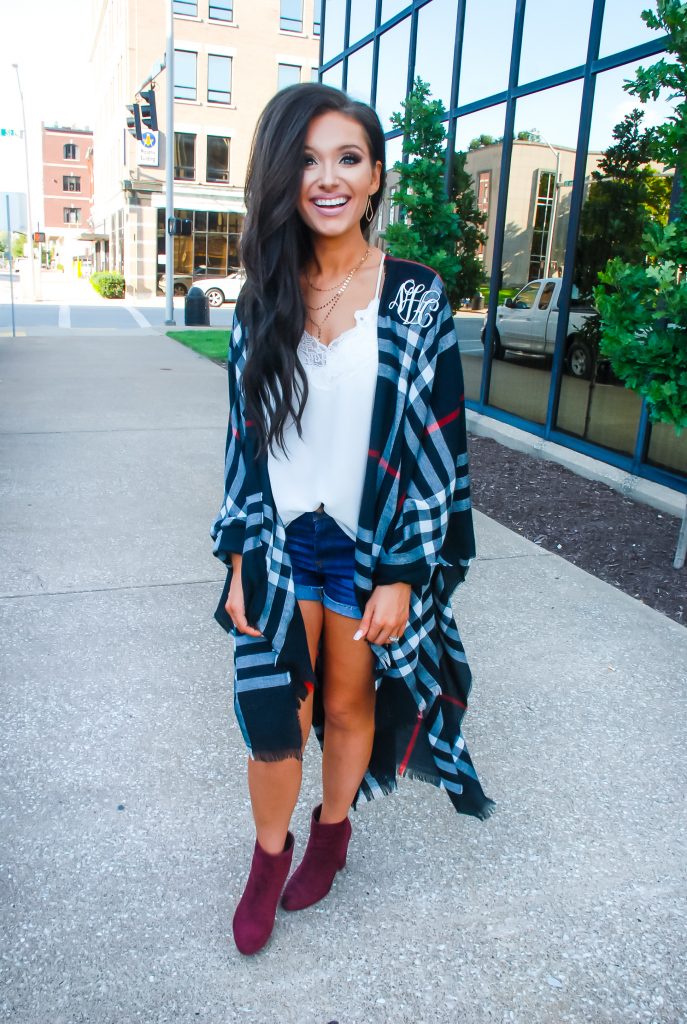 If you can get more than one use out of a piece, sign me up for one in every color. I love that this wrap can be styled as a poncho, but also as an oversized blanket scarf in the winter. The colors go with everything, and it's a great piece to transition into every season. I grabbed it a ton through the holidays – the red gave a pop of color to neutral outfits! It's also great for pairing with a tank and shorts if you're like me and end up freezing in restaurants/at the movies.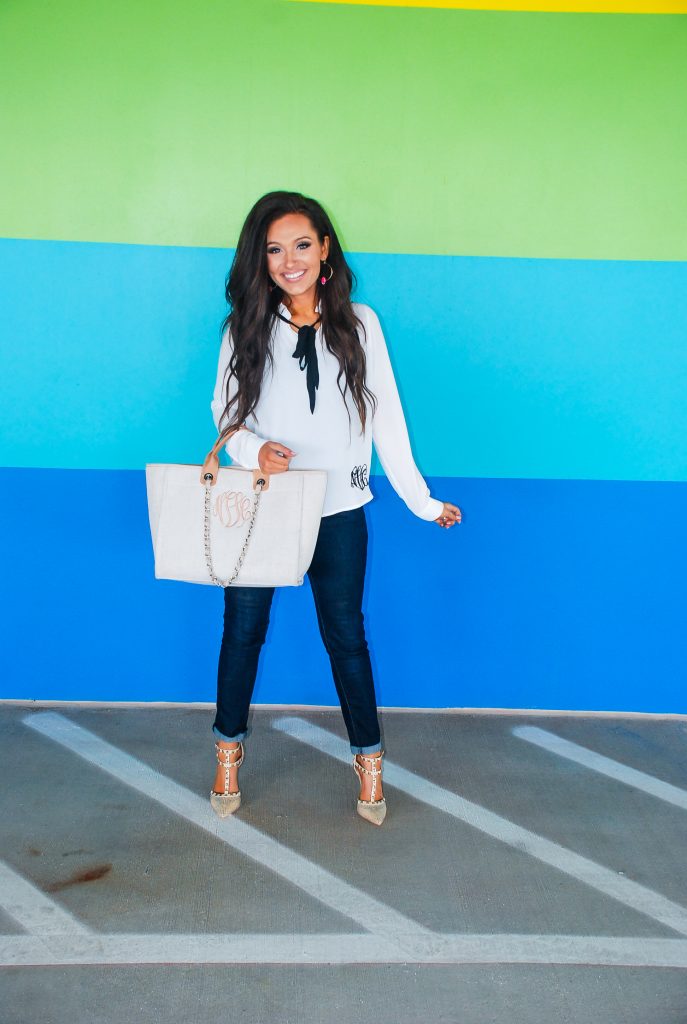 This chiffon top was on repeat when I wasn't expecting – it's so perfect for the office! The thinner material makes it ideal for year-round wear and I'm obsessed with the neck tie detail. You could get this without the personalization as well, but I love how the monogram pops! I'm linking a few of my absolute favorite tops – most are so darn cute for workwear, too!
If you're a fan of the Shop I Love Jewelry Jammies, snag this dress! It's literally made of the same material and cozy is an understatement. I love maxi dresses in general – they're easy and always look pulled together – but have been especially reaching for them through pregnancy.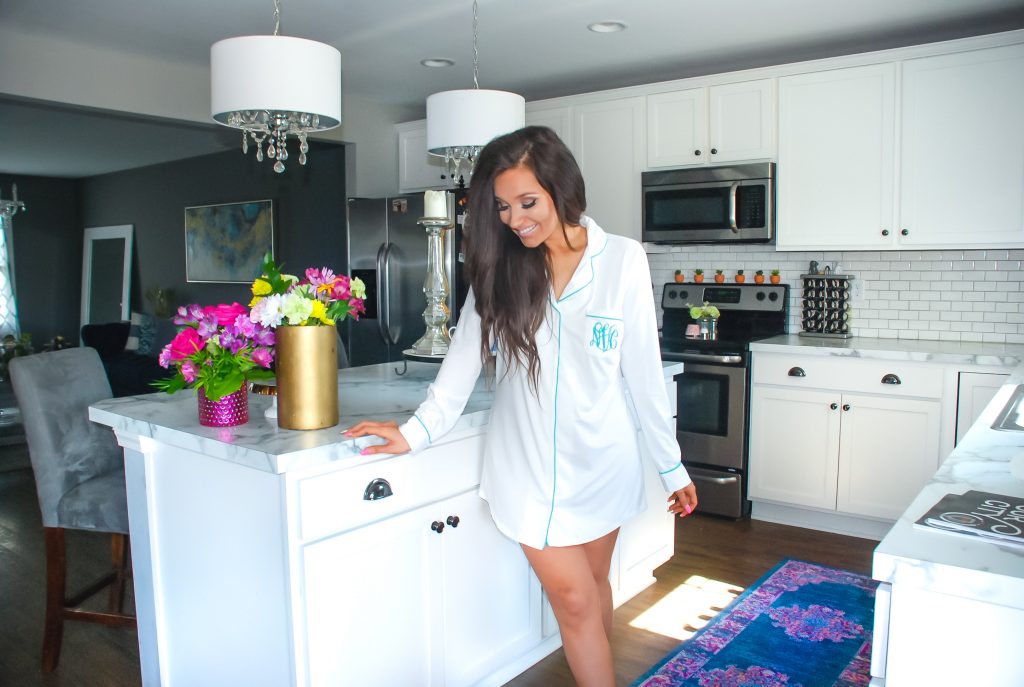 If a full set of PJ's isn't your thing, this oversized button down is made of the same cozy material and super lightweight! I prefer loose pieces like this to a set of jammies when I go to sleep. I'm linking this cutie + a few other cozies for lounging, around the house and more!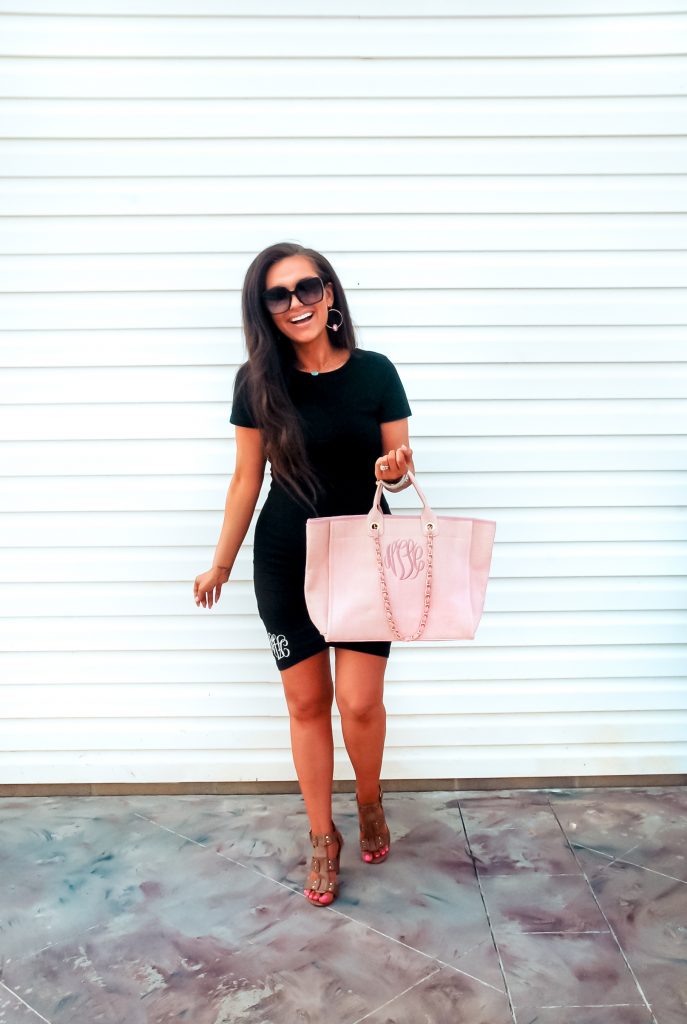 I've said it once and I'll say it a million times over – fitted dresses are my favorite through pregnancy! This cozy little dress is t-shirt material and has the best fit! It's so lightweight and breathable for summer. These pair so well with flats or sandals for running errands, or you can dress it up with some wedges && cute accessories. Also, if you've followed along with my insta-stories or liketoknow.it for any amount of time, you know I've been lusting over this pink bag! I've had the tan on hand for a year now and it's been my go-to for daily use, but I'm a sucker for anything that comes in pink! These bags are my favorites because they're so lightweight and can fit all of my necessities + whatever I'd normally put in Braxton's diaper bag.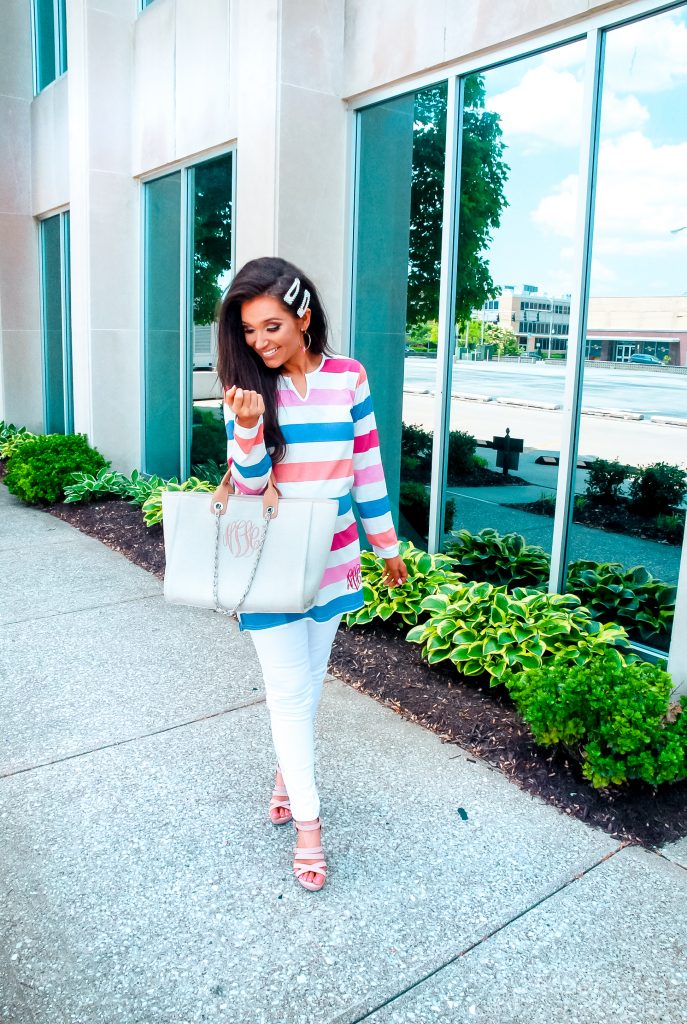 Rainbow stripes count as a neutral, right?? I'm pretty sure this tunic was supposed to serve as a pool cover up (mine came in the May swag bag), but my bump made it a bit too short so I paired it with white denim and LOVE this look for Casual Friday at the office. I can't find this on the site at the moment, but I'm linking a few of my favorite rainbow/striped options.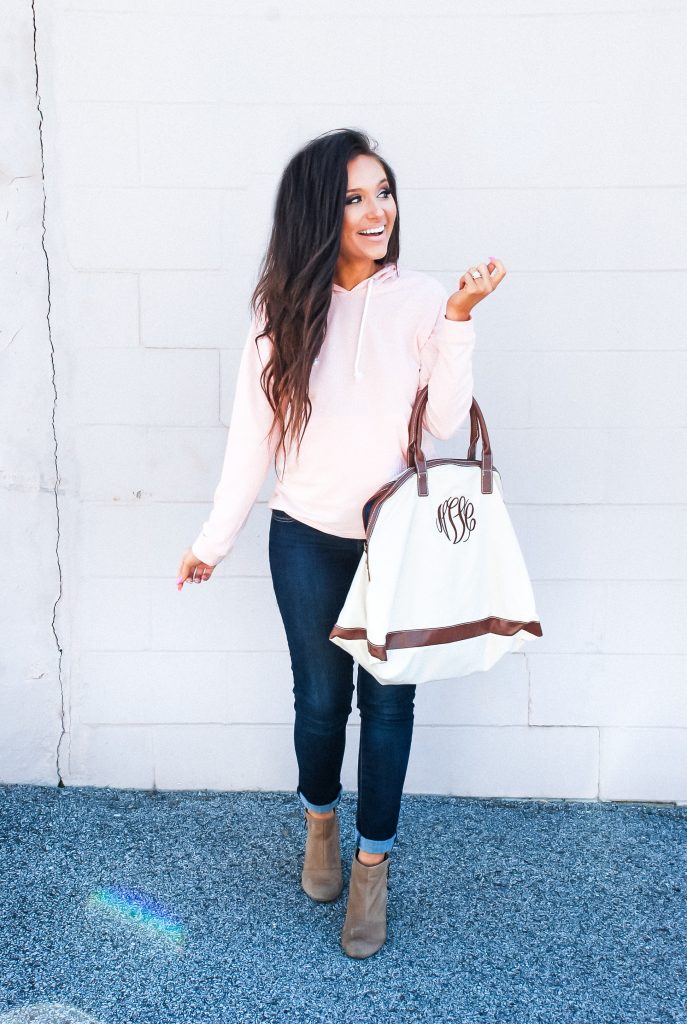 Do y'all remember when Longchamps bags were a big deal? This one reminds me so much of those in the best of ways! The material/straps are almost identical for a fraction of the cost. I tote my laptop nearly everywhere I go, so big bags are a must. My hoodie is super thin and lightweight, aka the best kind! There's nothing worse than when the weather goes from 30 degrees in the morning to a sweltering 85 in the afternoon, so thin hoodies like this are my favorite for transitional seasons and chilly summer nights!
I hope this roundup was helpful – I know it's usually easier to shop my favorite looks//retailers all in one place. If you're looking to get personalized pieces sent out each month, I couldn't recommend the Swag Bag, Mono Box or Just Jammies Subscription more! I always look forward to seeing what adorable pieces end up in my packages, and it's kind of nice to get a surprise package of hand-picked goodies! I'm linking a few more pieces below that I came across on the site today and had to share with y'all. Did any of these pretties make it to your cart?!

The items featured in this post have been gifted in collaboration with Shop I Love Jewelry. I may receive a small commission when purchases are made through my affiliate links. As always, I am more grateful than you know when you use the affiliate links in my posts!