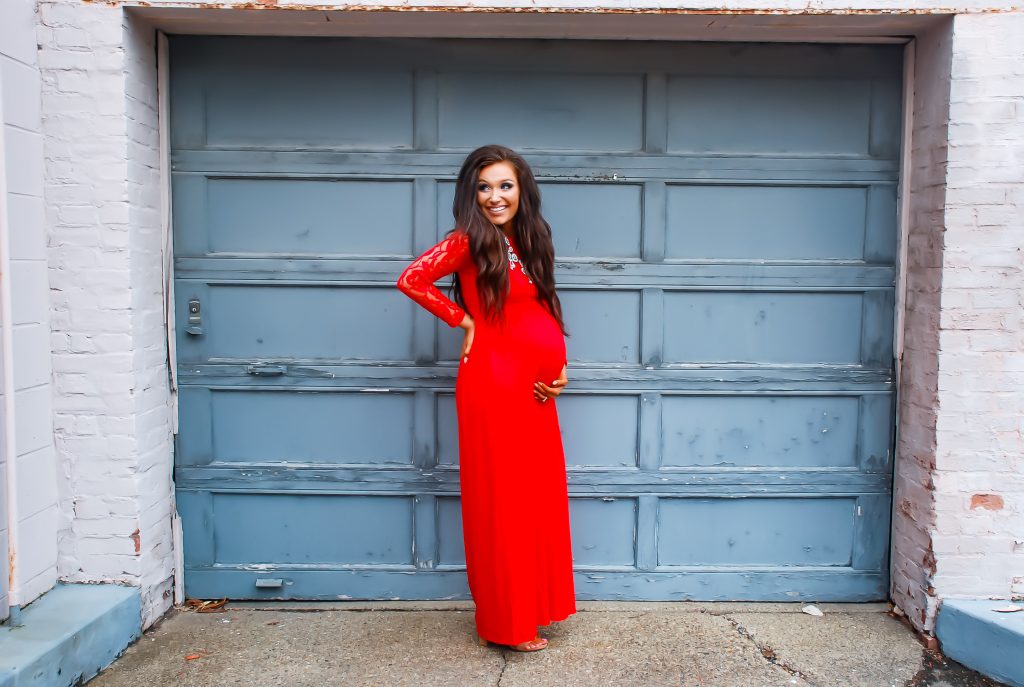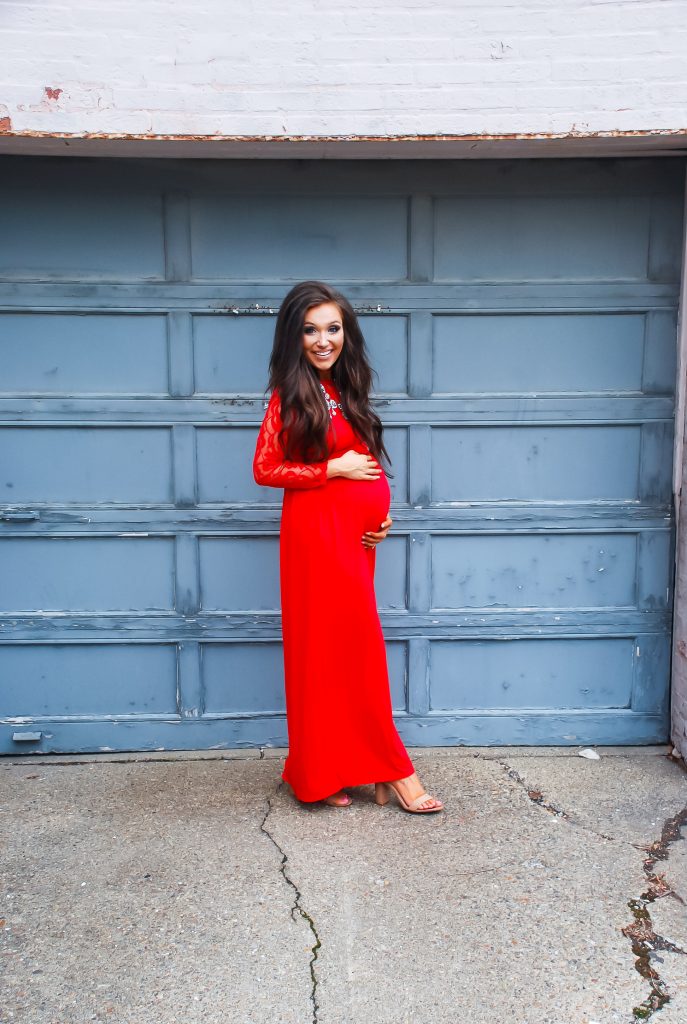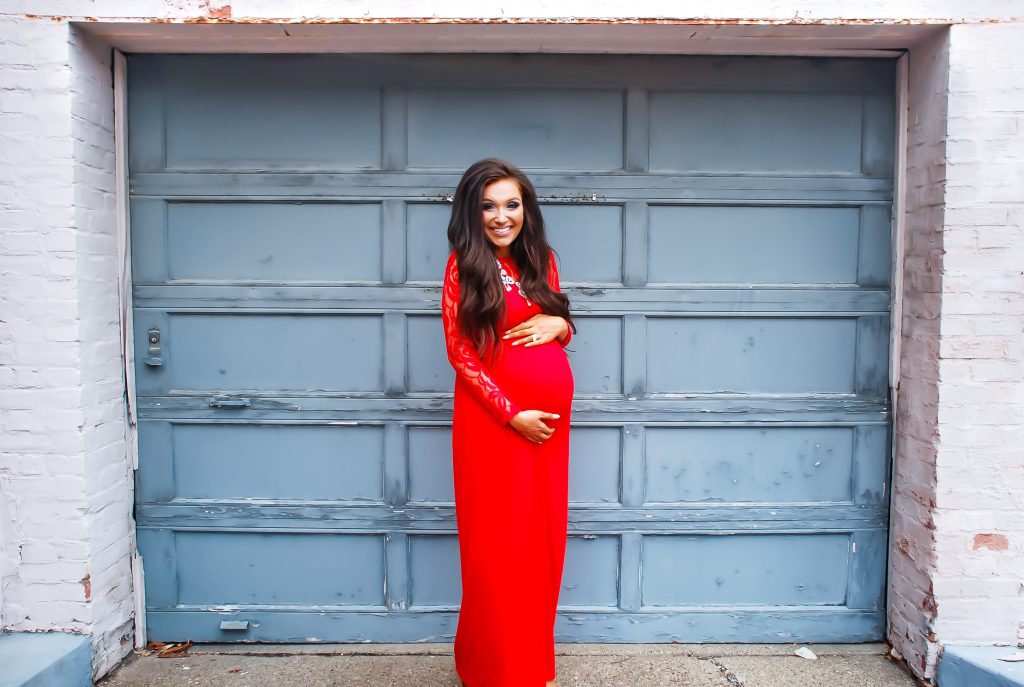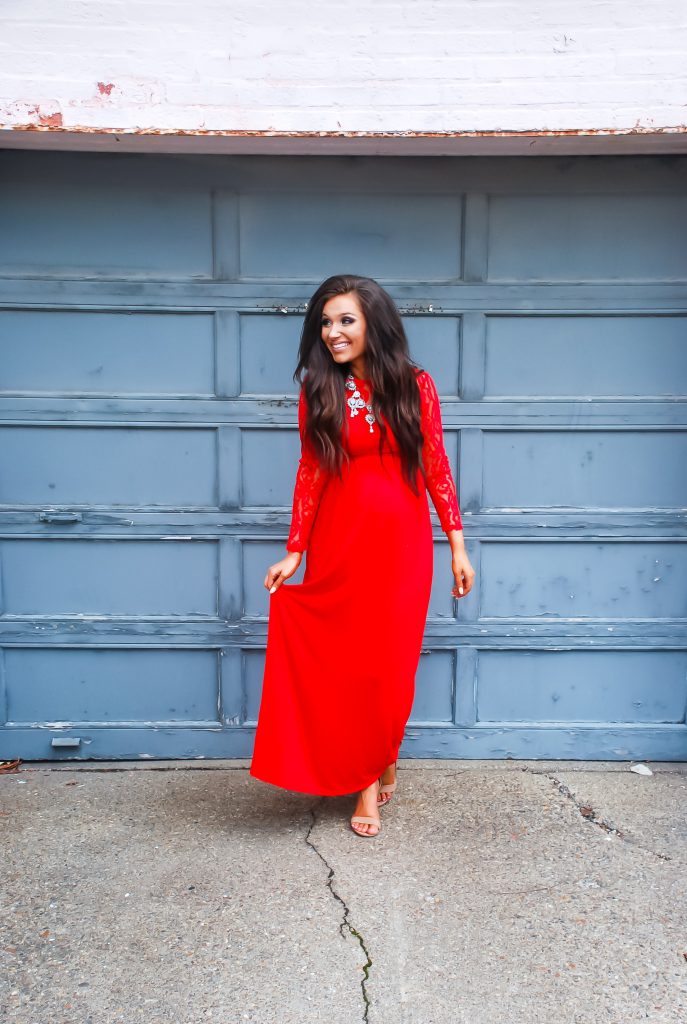 DRESS | SIMILAR NECKLACE | SHOES | EARRINGS
Happy Wednesday, gal pals! I've had an overwhelming amount of questions from y'all what comes to maternity style. A few of the most popular questions I've seen so far: Maternity clothes seem expensive! How do you afford to load up on pregnancy fashion? Do you only wear maternity clothes when pregnant? What do you do with these pieces post-baby? I wanted to pop in and share a roundup with a few of my absolute favorite tips, plus where I love shopping!
Is everything maternity?
No way! Maternity pieces can be pricey, and since you wear them for such a limited time span, it's hard to justify spending a ton. I also try to make sure looks I'm purchasing are items I would want to share with you babes. Since the majority of you aren't expecting, it would be kind of pointless for me to only share maternity fashion. When I'm not pregnant, I tend to steer towards a more flowy/loose style. Pregnancy has me going a totally opposite direction and I'm really into fitted styles – mainly dresses. You'll see a mix of everything through my pregnancy!
Bottoms are the one area I suggest switching to maternity pieces. I've seen a few influencers just size up in their shorts/pants, but if you have thicker hips and thighs (like me!), you'll love making the swap to maternity options. I grabbed these jeans and jean shorts – they're so great if you like tucking in your tops! I really prefer pants that have the full belly band on them because you don't have the lumps and bumps of buttons, belt loops and such. It makes wearing fitted tops, tees and tanks much more seamless.
Staying on budget with maternity style
If you've been around for a while, you know I'm all about affordable fashion. Pregnancy hasn't changed that, so I tend to continue shopping the same places and just sizing up in items. Since I'm always searching for work wear, I tend to err on the side of caution and go up to a L in anything that's fitted. This ensures the length will be appropriate and the fit won't be overly tight. Since most of my favorite places are inexpensive, sizing up is a safe bet regardless. A few of my absolute favorite places to shop are Forever21, Shein and Amazon. I try to stick with pieces $20 and under, mainly because I'm not sure how often I'll use them post-pregnancy.
Styling pieces post-baby
I'm really fortunate that blogging allows me to collaborate with so many amazing brands. You babes only see a small glimpse of my collaborations, because I'm always filtering down to the pieces that I know you'll love!  Through pregnancy, I've worked with a few companies and try to always select pieces that are going to work through the rest of my pregnancy, but also post-baby. I'll be totally honest, styling looks after pregnancy is really overwhelming! Your body is so different and it takes a few months to get back to pre-pregnancy shape. I really gravitate to items with an empire waist and was so excited to partner with Pink Blush to share today's look with you! They're just really flattering when showing off your bump, but also accentuate your smallest area and help hide your tummy after baby. More fitted pieces aren't items I reach for right away after giving birth, but I'll probably make use of them once I'm a little closer to pre-baby shape.
I treat my maternity fashion nearly the same as daily style – wear what makes you feel good! Sometimes that's a fitted little $10 dress and others it's a head-to-toe sequined gown. It's all about balance, right? Just decide which pieces you see yourself using more than once, repeating post-baby and what items really deserve the splurge. I hope you sweet gals found this roundup helpful – I can't wait to hear your tips/feedback!

This post is in collaboration with Pink Blush Maternity. As always, all selections and opinions are 100% my own. I may receive a small commission from purchases made from my shared links.