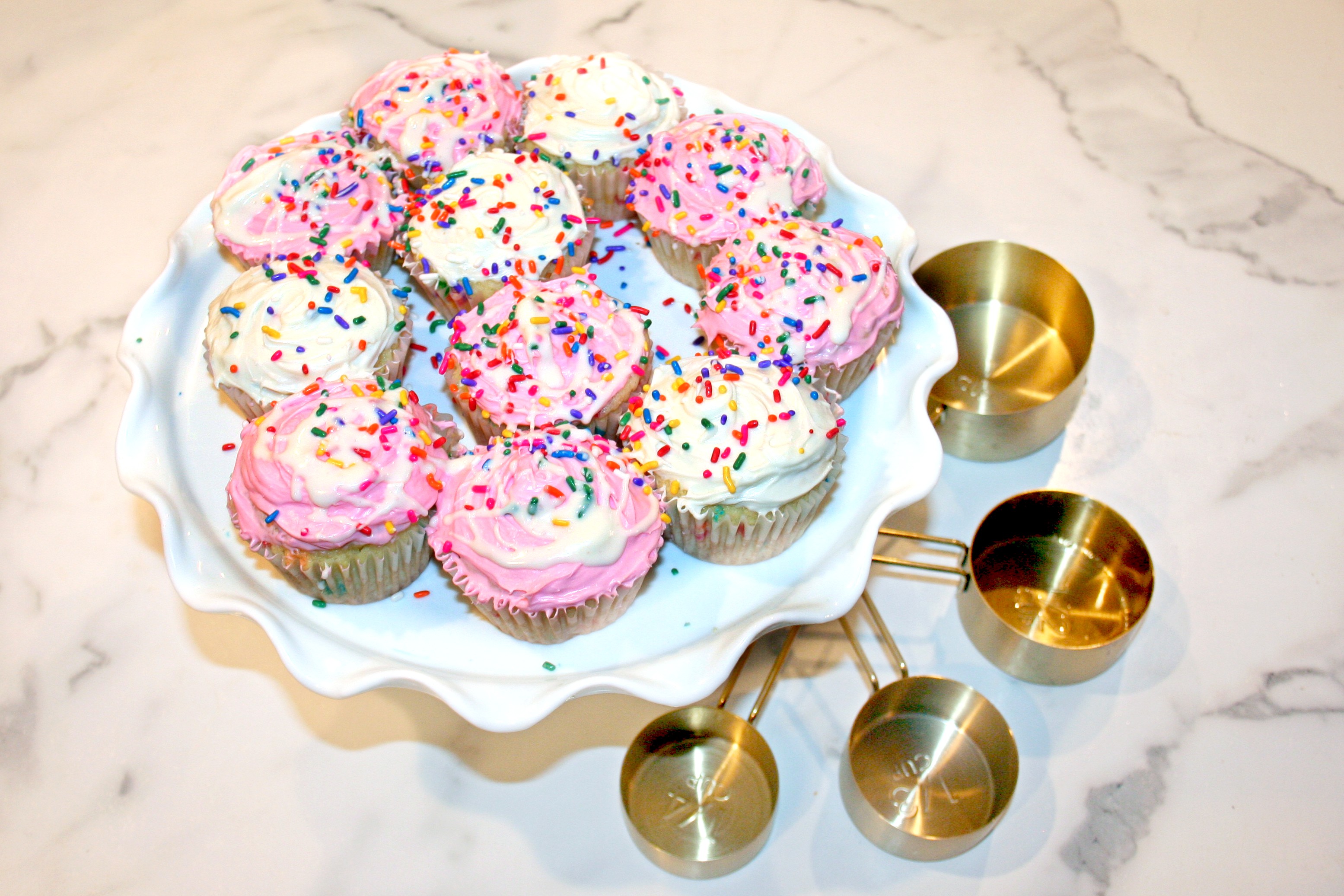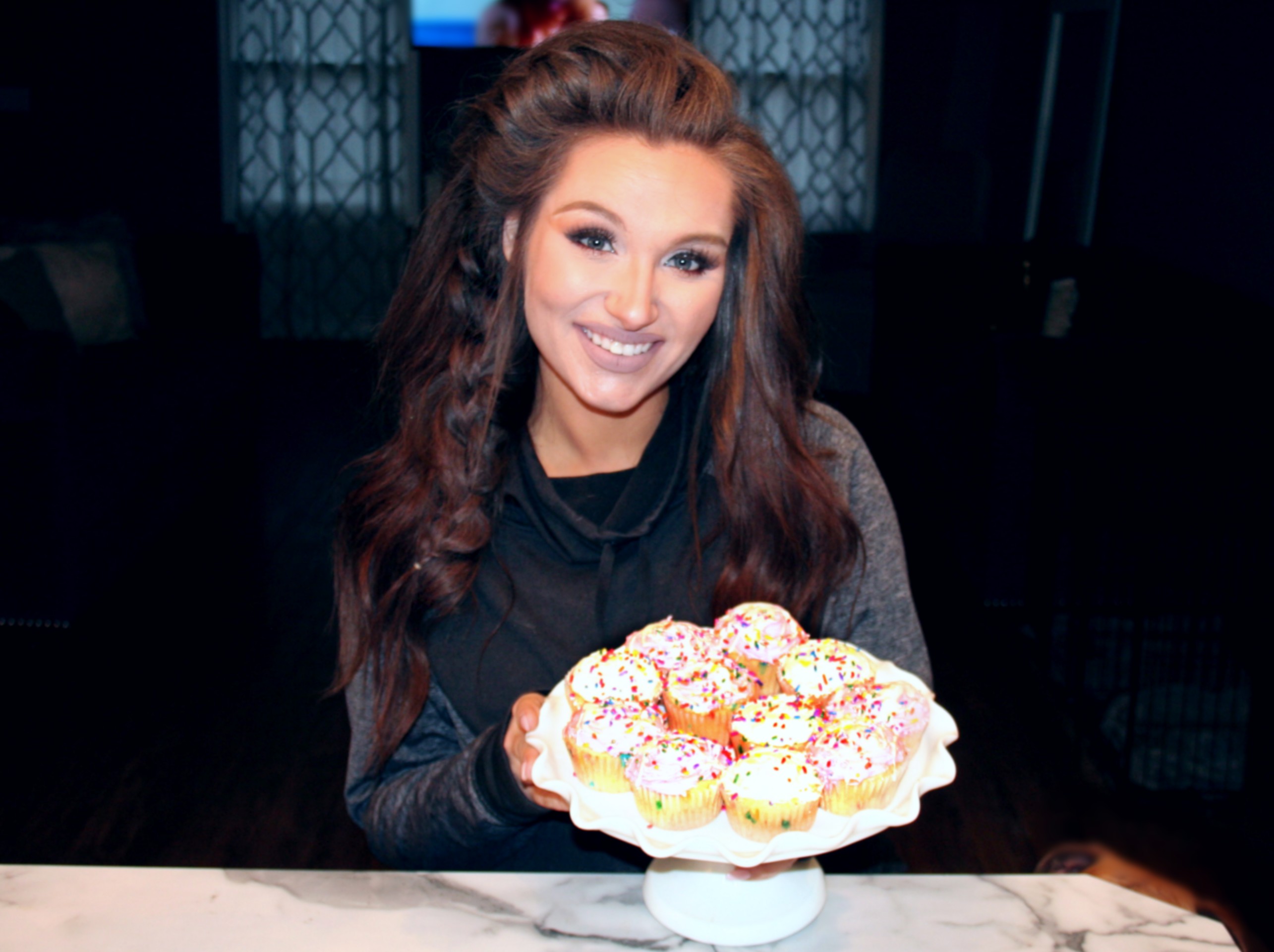 Happy Valentine's! As you can see, I couldn't help but bake some pretty pink treats in honor of v-day. I'm not a cupcake person so I can't speak to how they turned out, but my husband has been devouring them, so I'll call it a win. I wanted to share a quick roundup with y'all of the 14 things I'm loving right now & have linked them below!
1: These beauties from Baublebar (and these, and these….) 
 2: Kroger Clicklist. It's basically online shopping for groceries, and I'm all about that life.
3: Fleece leggings. It's still entirely too cold in KY and these have been worn on repeat. 
4: These 100 calorie packs – I always end up mindlessly snacking, so these have been a life savor to keep in my desk. 
5: The diaper bag we received at our baby shower & this one we received back at Christmas. They're so functional –  not to mention so cute. 
6: Taco Bell's spicy potato soft tacos. You'll be addicted too, you're welcome.
7: Nordstrom's take on the basic tee. These are the best because they're long enough to wear with leggings, aka my uniform these days.
8: My go-to lippie from NYX. I'm not sure why the swatch looks pink, because it's full-on maroon.
9: Shutterfly's desk calendar – I love adding personal touches to my desk, but picture frames tend to clutter my work space, so this keeps it functional and personalized.
10: Dainty necklaces. This one from Kendra Scott is one of my go-to's! 
11: Avocados on everything (not abnormal for me in the slightest).
12: My Jumbo Lilly Planner – post to come on this, but I highly suggest the jumbo if you have large handwriting or just like listing out details.
13: Just ordered these bow mules – as if I needed an excuse to be more excited for spring!
14: These makeup baggies from Sweet and Sassy. They're huuuuge & can be personalized however you want.
 Honestly I have no idea what Mario and I will be doing to celebrate our last pre-baby Valentine's, but trust me when I say a night on the couch watching rom-coms would be just as enjoyable as our usual dinner plans. Although, last year we over-indulged in tableside guacamole and that does sound pretty tempting…
Tell me about your v-day plans –  outfits, eats, etc… I would love to hear! I hope your day is filled with extra love.
Xo,
Nicollette