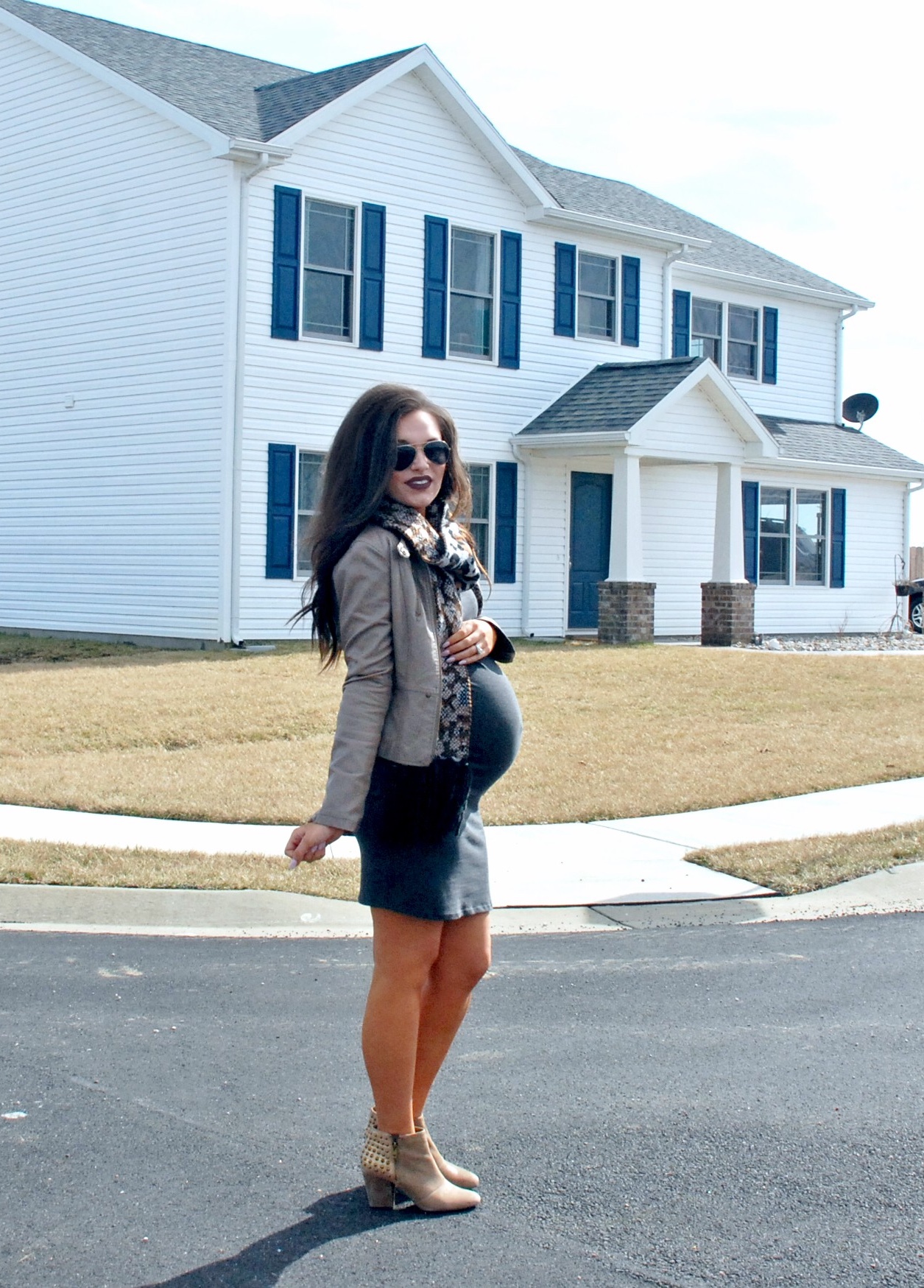 CHEETAH SCARF | DRESS | my color sold out, but I prefer this one – JACKET | summer option for BOOTIES or THESE | AVIATORS | LIPS in "embellish"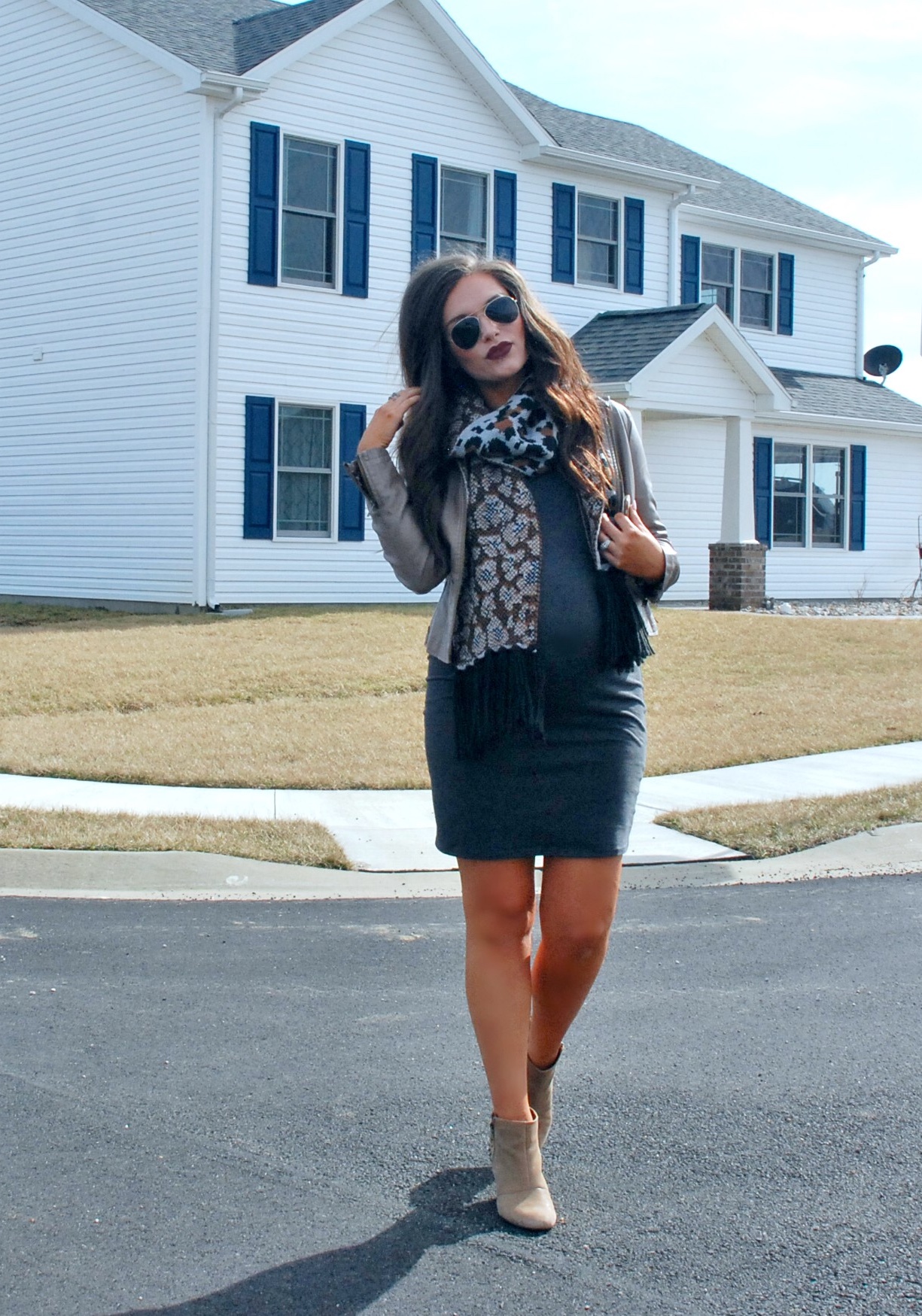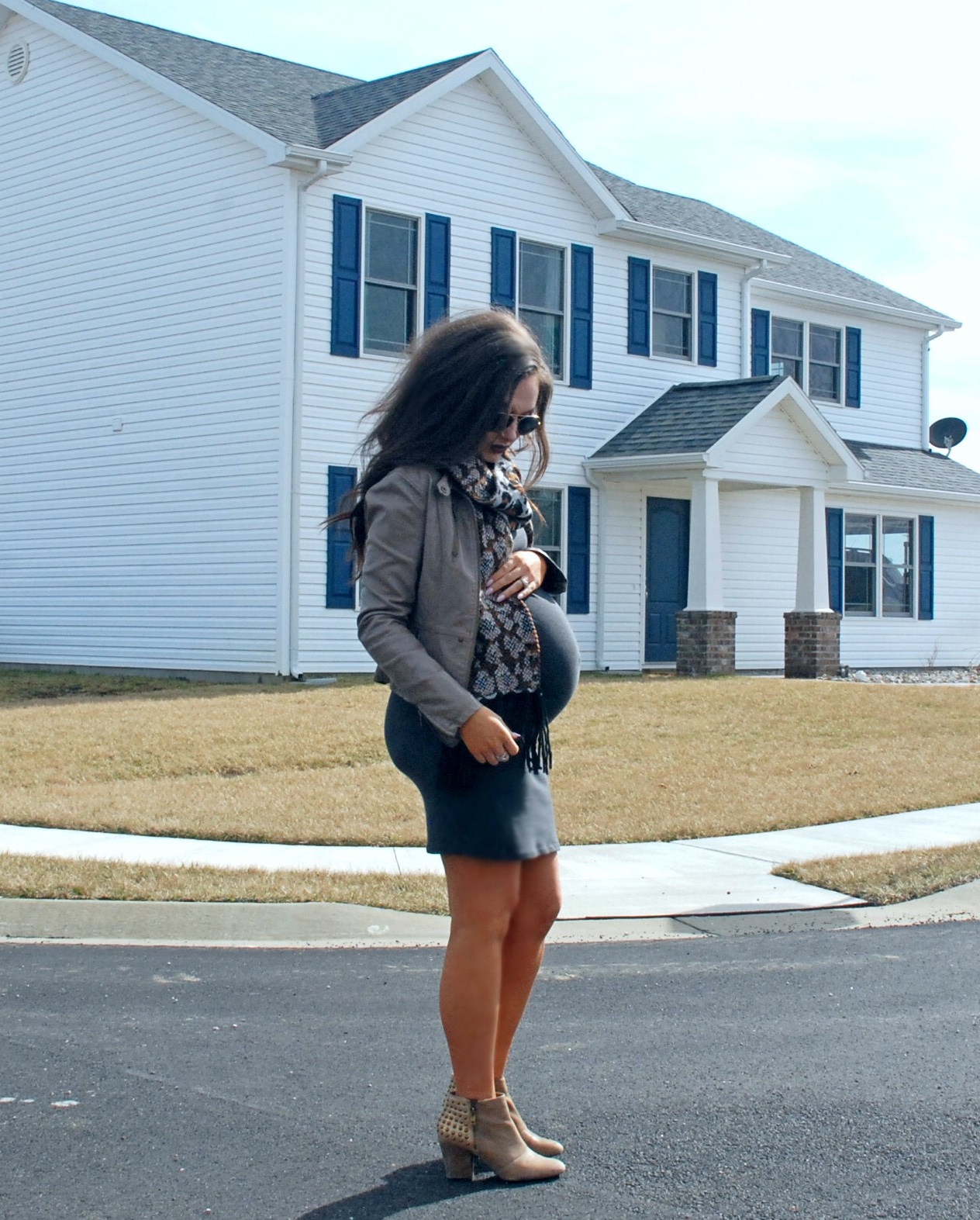 CHEETAH SCARF | DRESS | my color sold out, but I prefer this one – JACKET | summer option for BOOTIES or THESE | AVIATORS | LIPS in "embellish"
Like my insta-caption said, don't let the sunshine fool you, it's still scarf weather here in Kentucky. I'm all about wearing this dress on repeat (it's the same as seen at our baby shower) because it's so stretchy and cozy! Of course my scarf sold out as I was posting this, but I've linked a few of my favorites above. Patterned scarves are one of my favorite accent pieces because your mono color scheme can be repeated with the appearance of being a totally different outfit thanks to your scarf. Also, if you don't shop Nordstrom Rack, you're missing out. I picked up these Jessica Simpson booties off the site 3 years ago and still get so much use out of them! Anytime I can get comfy, good quality pieces for such a steep discount (regular $85, I got them for $30!), you best believe I'm in.
So last week I got a call from one of the nurses after a routine doctors appointment checking on our Braxton – some of my testing had come back with positive results for signs of potential pre-term labor & I was put on bed rest. We have to go for weekly checks now, and this mama is so thankful to have some relief off of the ribs and pains I was having from sitting upright all day. He has been SO active lately, I love laying in bed and watching him flip all over the place!
Mario's birthday is tomorrow & we celebrated this past weekend. It was so nice to have everyone over to celebrate him, even though I didn't last long sitting up with everyone! He was also off on Monday for President's Day, so I'm thankful I had someone home to entertain me over the extra-long weekend.
If y'all have any suggestions for shows on Hulu or Netflix, please send them my way!
Xo,
Nicollette