"Florals, for spring… Groundbreaking."
(I hope y'all catch that Devil Wears Prada reference, because anytime I reach for floral I always mentally note it!) Anywhoo, I'm partnering up with the babes over at Pink Blush to do a roundup on three of the most flattering dresses in my favorite florals. If you've visited the blog before, you know I'm obsessed with Pink Blush – they specialize in carrying the most flattering pieces for pre, during, and post-baby. All of the dresses I'm showing y'all are available in regular sizing, maternity, as well as plus.  If I haven't sold y'all on how amaze they are, you have the opportunity to try for yourself… We are giving one lucky reader a $75 Pink Blush gift card – keep reading for details on how to win!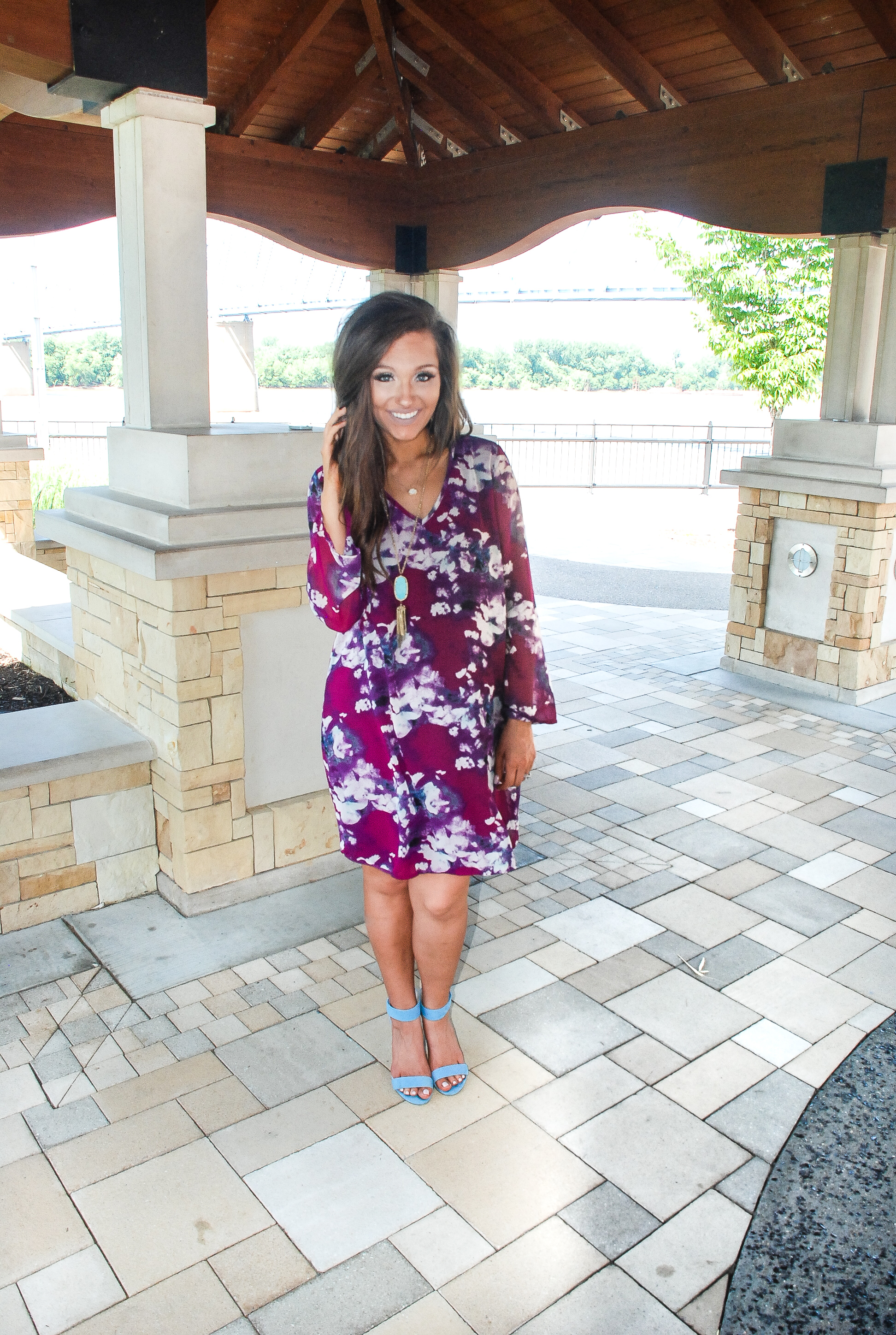 First up is my go-to style; this is the cut I wore for our family pictures the week we brought baby B home from the hospital. I promise y'all, you will never find a more flattering piece for your wardrobe. Am I recovering from a baby? Did I eat one too many tacos at lunch? Or am I totally swimsuit ready under here? You'd never know the difference thanks to this cute shift, & it comes in about 10 other colors so you have one for every occasion.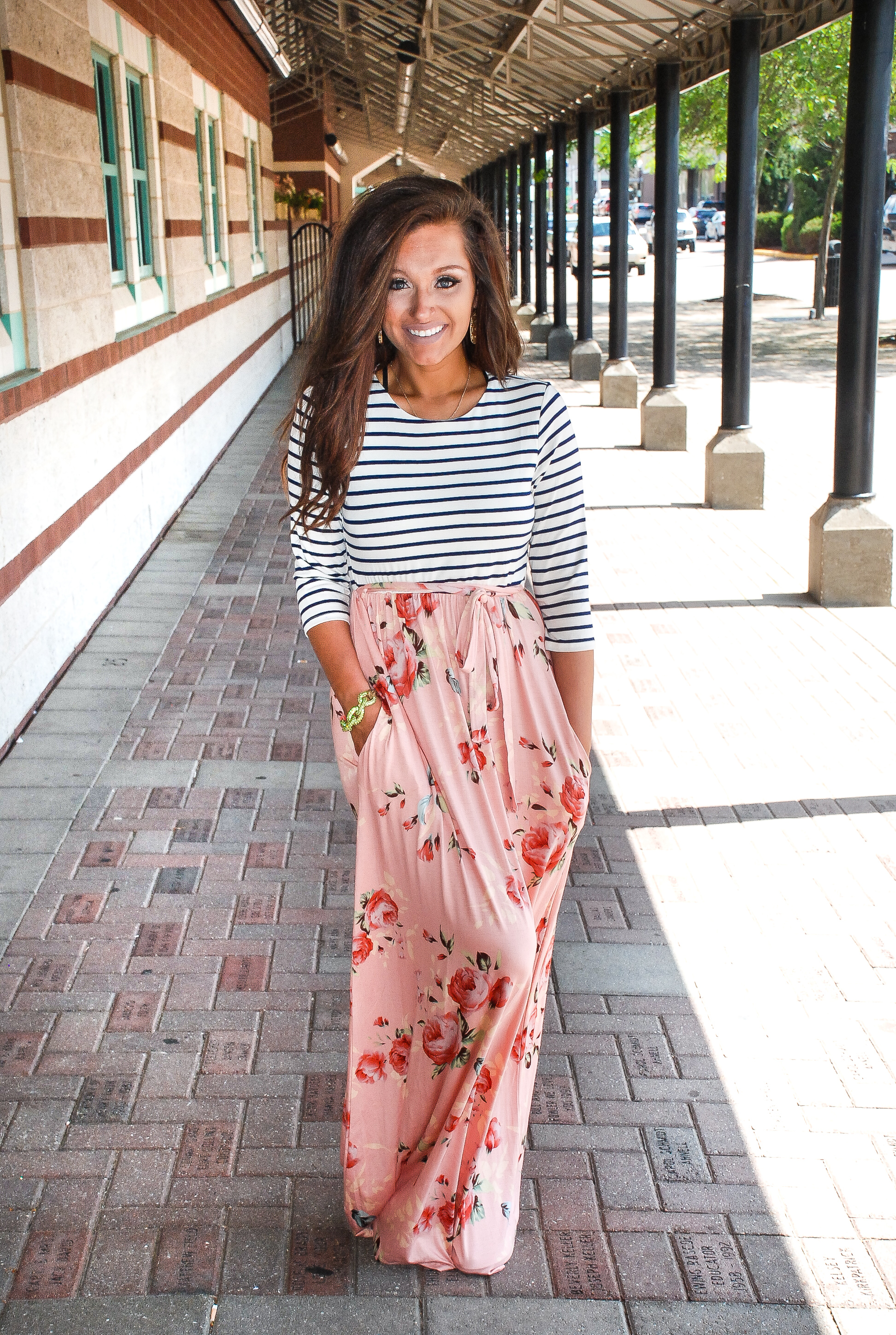 I'm an advocate for mixing colors, prints and patterns, so this maxi has my name all over it. Office appropriate, the comfiest material ever, and a go-to piece for basically any occasion. Maxi dresses flow from season to season, so this could be recycled into your wardrobe at any point throughout the year. (This is super important for me, because I can't stand having something super cute that can only be worn 1-2 times a year!)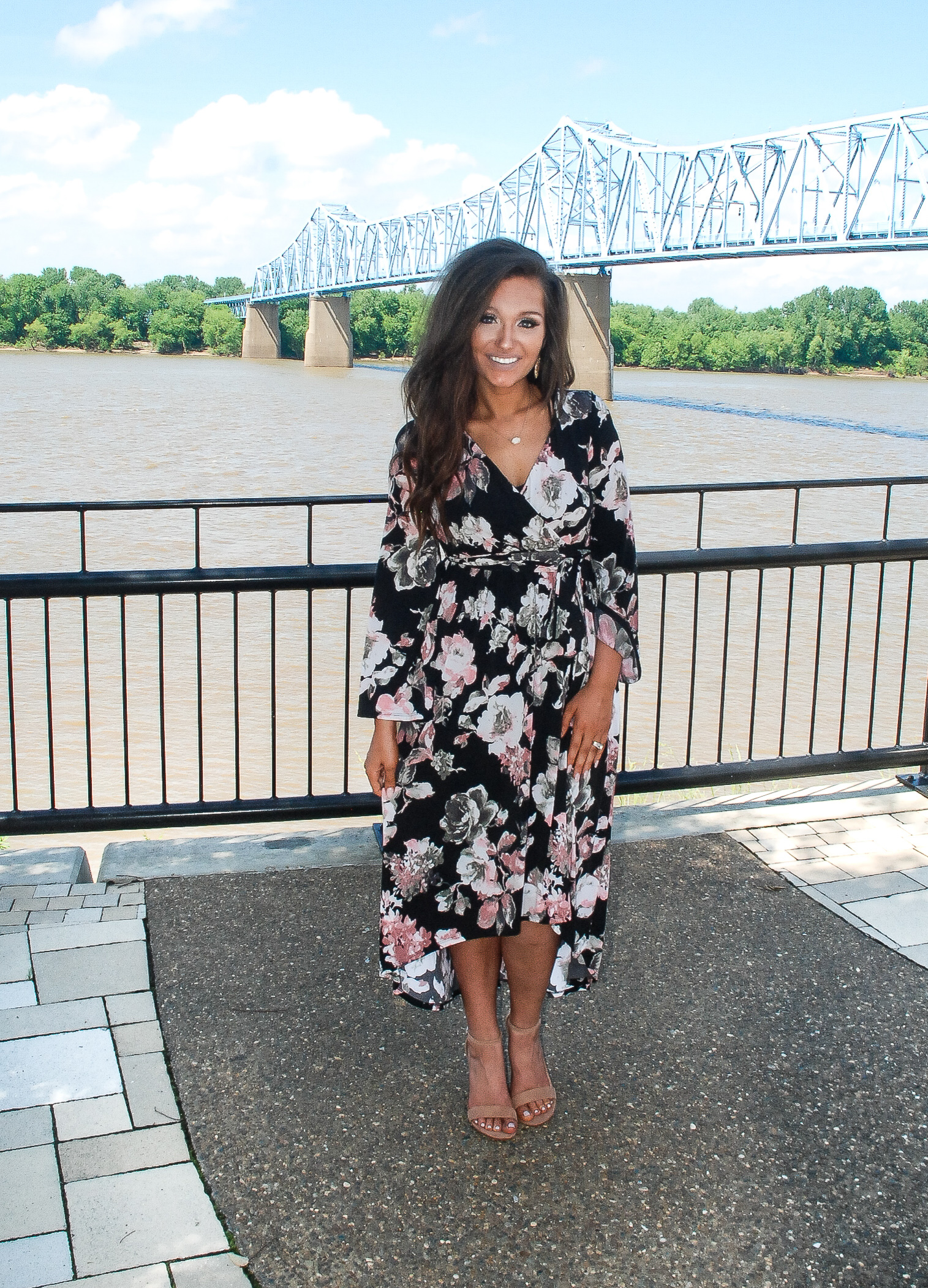 This dress feels like I'm in my PJ's but is one of the most put together pieces I own! I was so hesitant to do a wrap dress out of fear that it would showcase the areas I'm still working on post-baby, but this highlights and hides in all the right places.  I've worn this dress twice already in the past month but I'm extra excited to pair it with some tan booties this fall & some black tights in the winter.
Okay I'll stop rambling and get to the giveaway details! Entering is super easy! You must be following my Instagram, Pink Blush's Instagram & tag two of your friends on this post. Earn 5 extra entries when you comment below with a link to your favorite Pink Blush item!
Have the best weekend .- I can't wait to share our giveaway winner!
Xo, Nic
_______________________________________________________
Thank you to Pink Blush for collaborating on todays post.