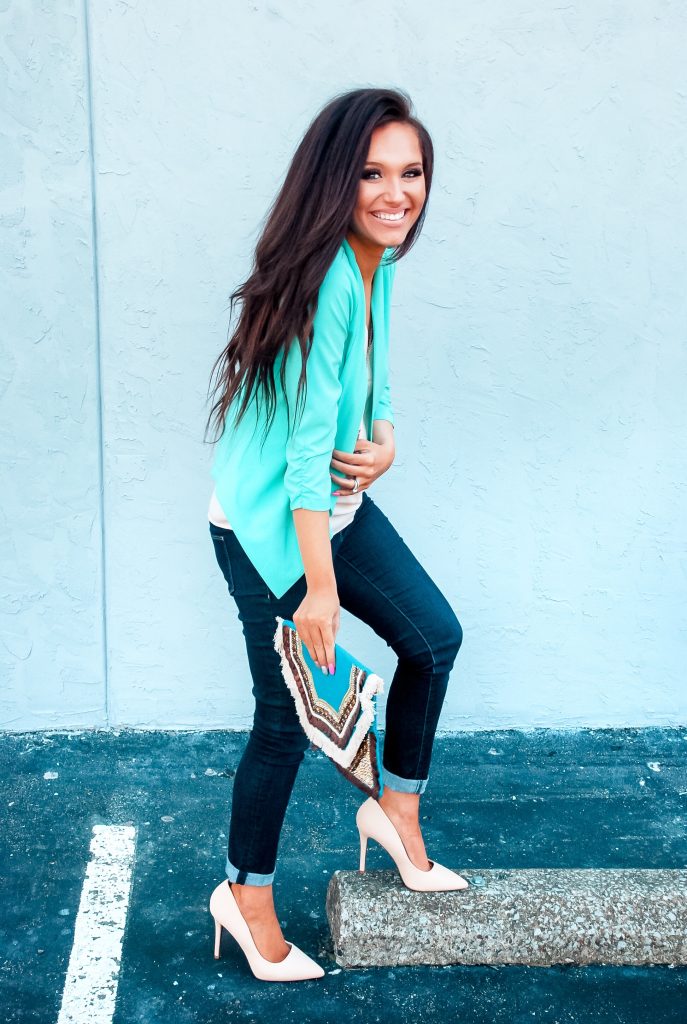 Happy Friday friends! It's freezing && rainy here, so no excuse needed to spend my weekend online shopping. I wanted to pop over and share a few of my absolute favorite finds from the Nordstrom Spring Sale because, as y'all know, these are pieces that rarely//almost never get discounted. To make shopping as easy breezy as possible, I've broken it down into a few categories for y'all. I highly encourage snagging your favorites now, because these sell out really fast and usually don't restock until after the sale.
DRESSES//JUMPSUITS
Honesty hour: I'm at the weird point in pregnancy where I don't quite need maternity pants, but I also struggle with buttoning my pants by mid-afternoon. Dresses have been my saving grace and I'm so excited to stock up! Most of these picks are under $50 and come in a few color options, so grab a few if you see a style you love.
SPRING SHOES
I can't emphasize enough how good these shoe finds are! Y'all see my Steve Madden ankle strap heels && closed toe pumps multiple times a week and they're such a bargain right now. I'm telling you, these never go on sale and are such a staple. Almost everything linked comes in multiple colors, so if you aren't loving the one displayed, odds are there are a few more options available once you click the pic!
HANDBAGS && ACCESSORIES
There were seriously so many good bags, I had a hard time narrowing it down on my top picks! The bamboo bag trend is one of my absolute favorites and I'm obsessed with the colorful options Nordstrom has on the sale! There's a few designers on here (I'm lookin' at you, Tory Burch, Ted Baker && Rebecca Minkoff!) that I almost never see with discounted rates, so do yourself a favor and snag them while they're still in stock.
---
Did you have any picks that didn't make my list?! Share them in the comments, I'd love to see your favorites! Happy shopping babes – hope you have a warm weekend && enjoy Easter with the ones you love!