I had a last minute meeting pop up for my Saturday morning, so I got ready in about 30 minutes. It was a rainy day, so I was looking for something comfy and basic to toss on, while still being professional enough to attend a meeting. I was at Forever21 the other day and grabbed a few great work essentials, one of which, the dress I tossed on.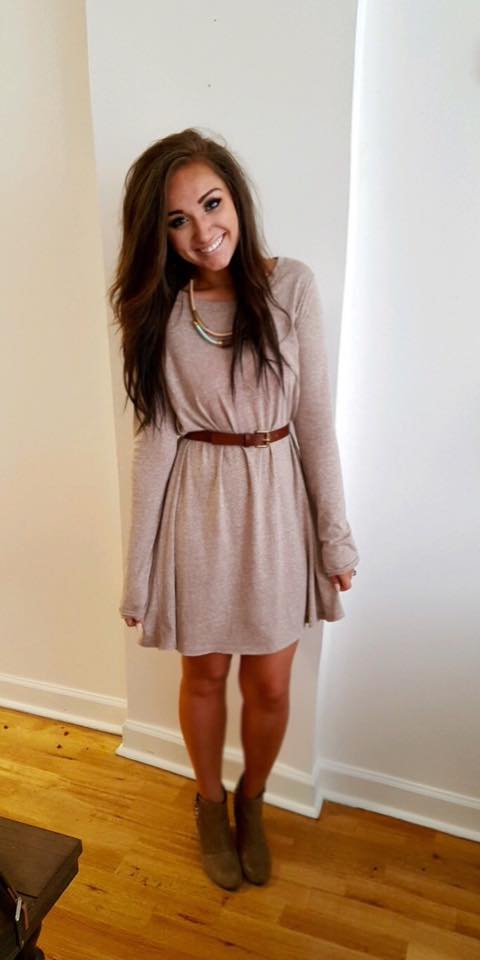 I snatched this little number for only $9.50, and it's one of my best finds! I paired it with a skinny brown Michael Kors leather belt, and a little statement necklace. This easy outfit is great when you feel like waking up, not doing much with your hair (I would say makeup, but I don't ever really go without, so…), and getting out the door. I paired it with flats for my meeting, but swapped it out for these awesome little booties when we got ready to head out on the town.
Here's options you can mix with this piece. All necklaces $5 and belts $7!
My fiancee is a huge football fan, so naturally we have to watch every. single. game. I'm more so along for the ride/I'll attend anything if they serve wine, so I was totally up for going bar hopping so he could cheer on his team with a crowd.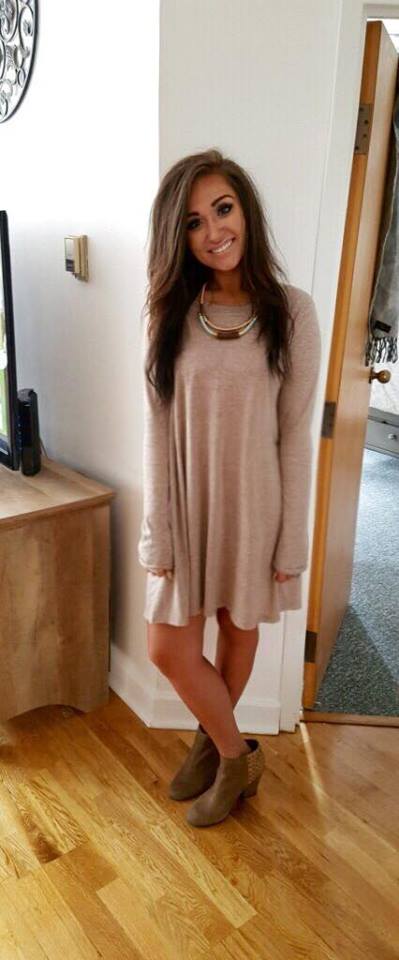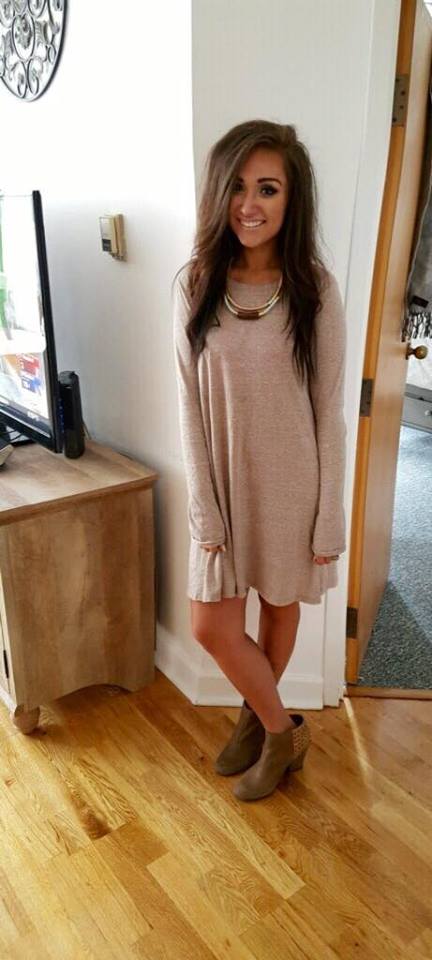 This is definitely the more effortless look, so I took off my belt and let this frock flow. I love pairing little dresses with bootles to make it a little more dressy, since it's too casual for heels. I left my same statement necklace on, because the wood detail definitely ties everything together.
Here's a few shoe options for pulling off a similar look.
Have something you would add to the look, or a similar style? Comment below and show us!
Happy Styling,
Xo, N.