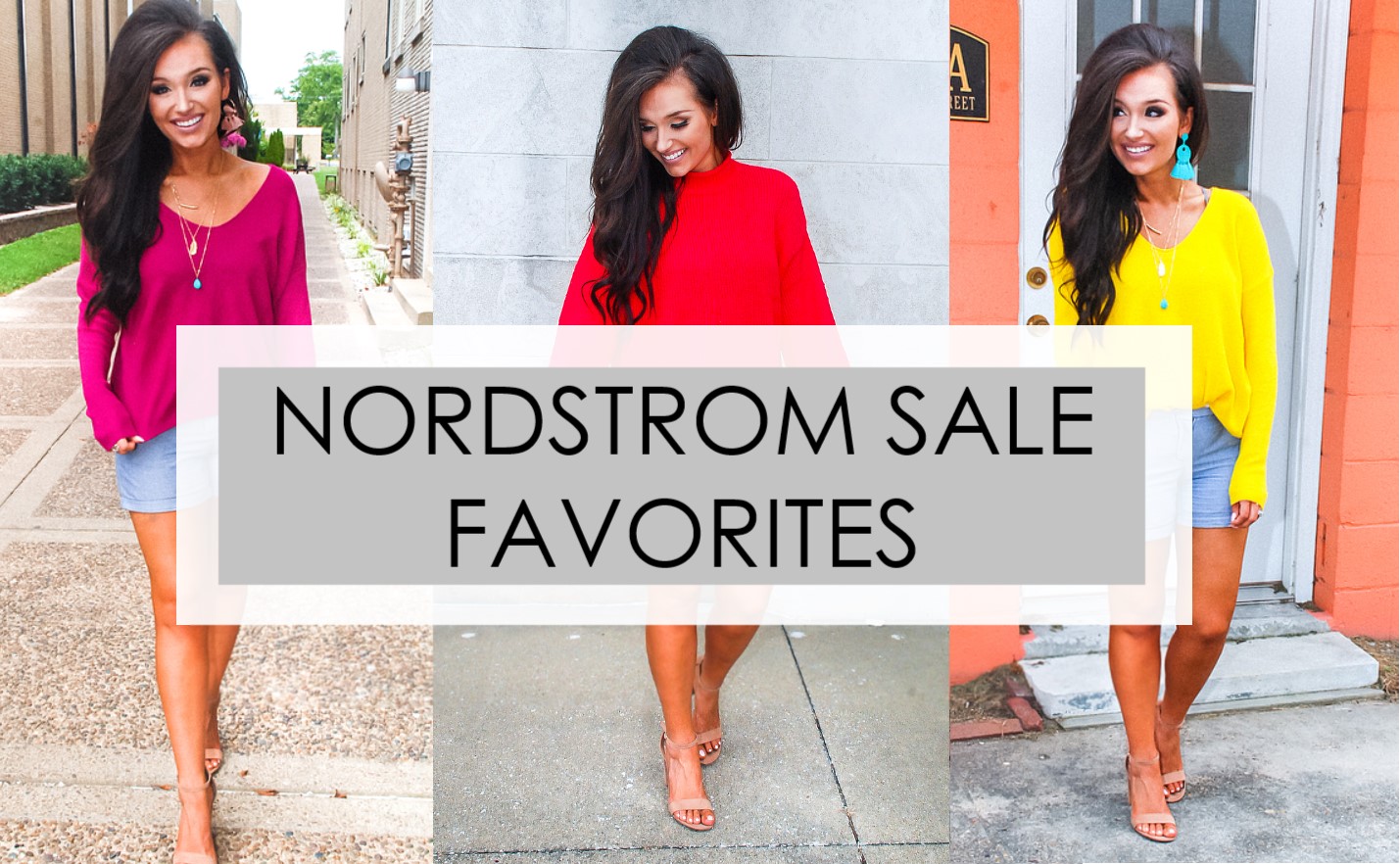 Hi girlfriends! This post is long delayed, just like my package carrying these gems, but I'm SO EXCITED to finally share my Nordstrom Anniversary Sale faves with y'all! I want to apologize in advance for the lack of stock on these items – I'm hoping they restock over the next few days because I'm still wanting these beauties in a few more colors, too.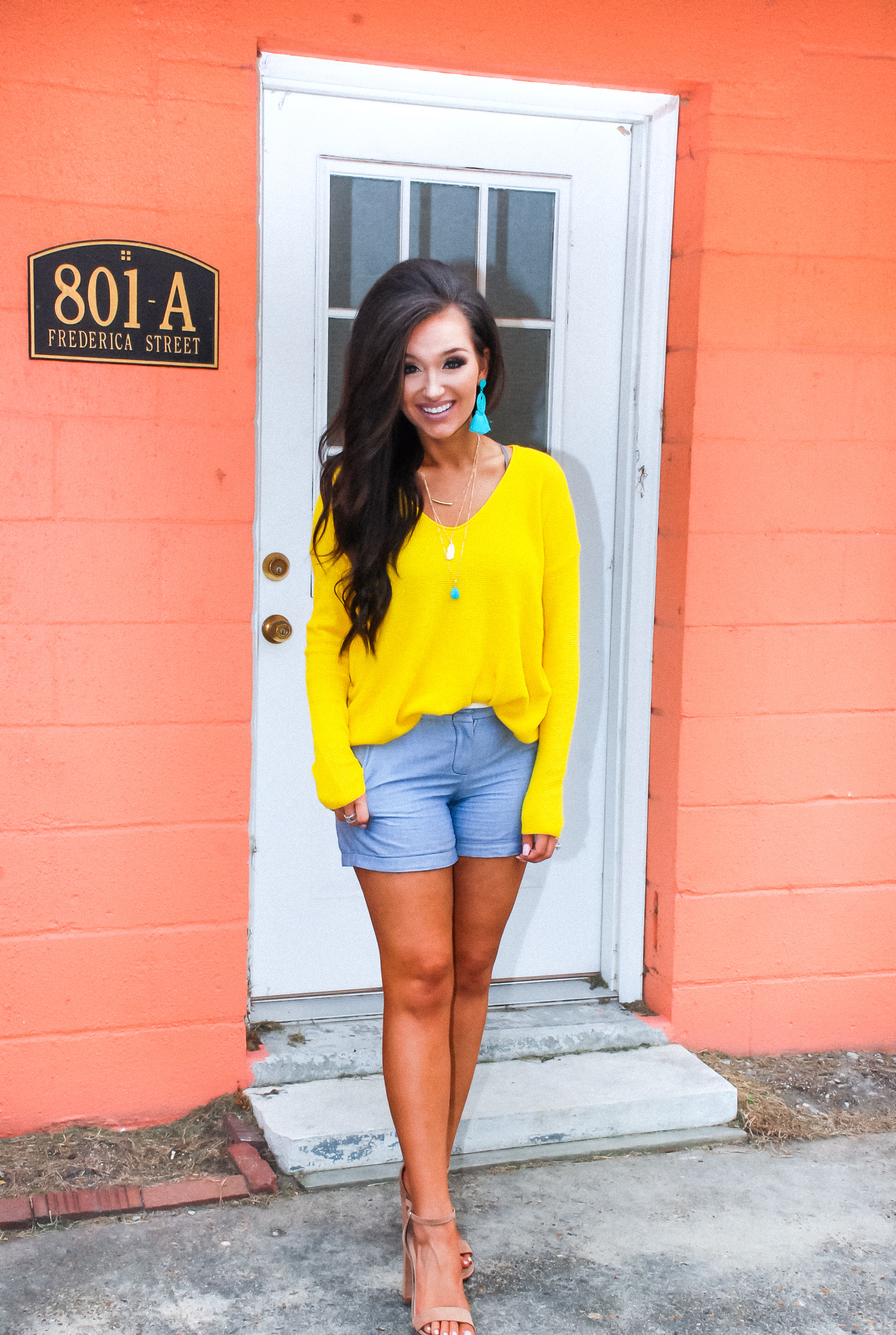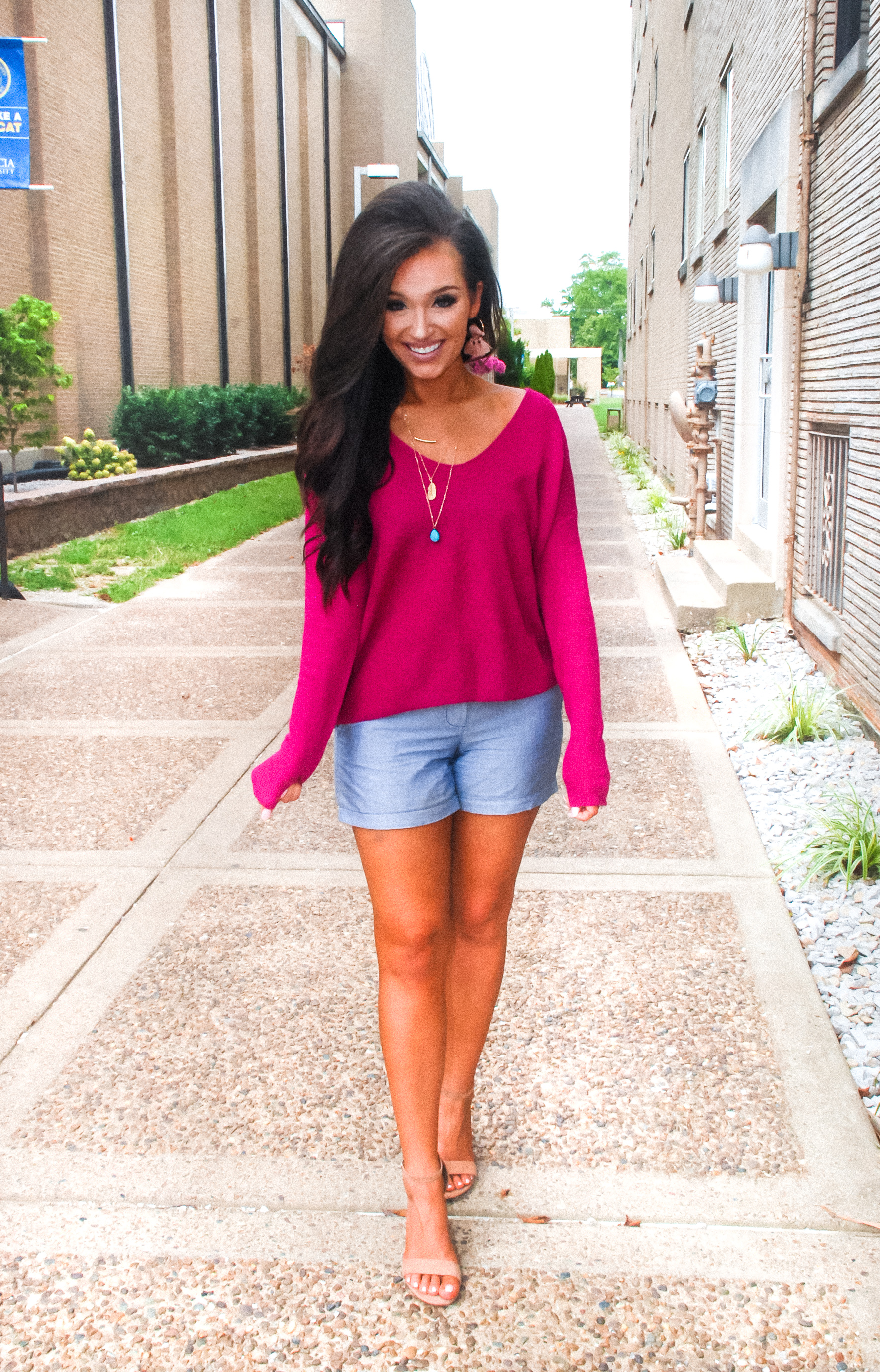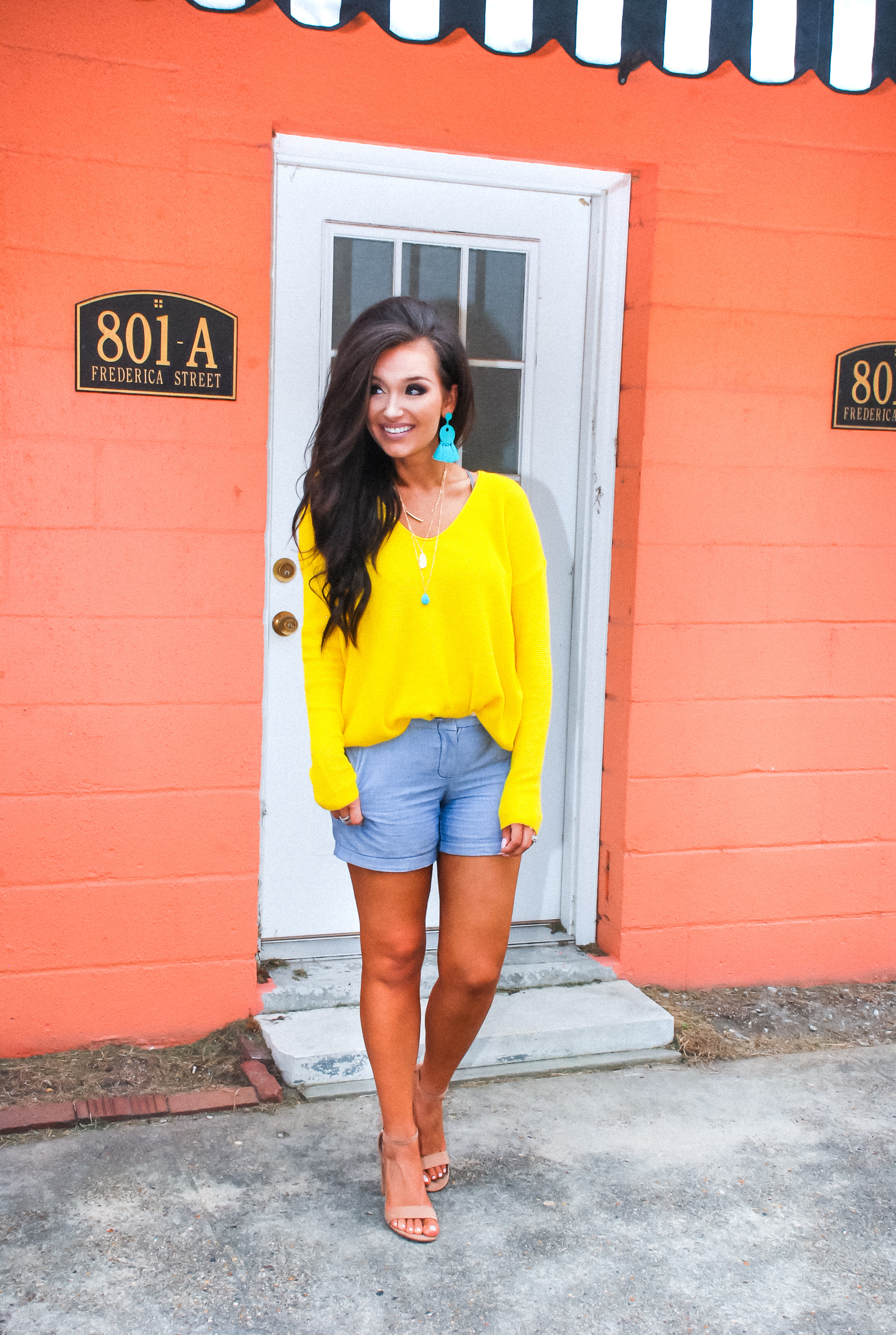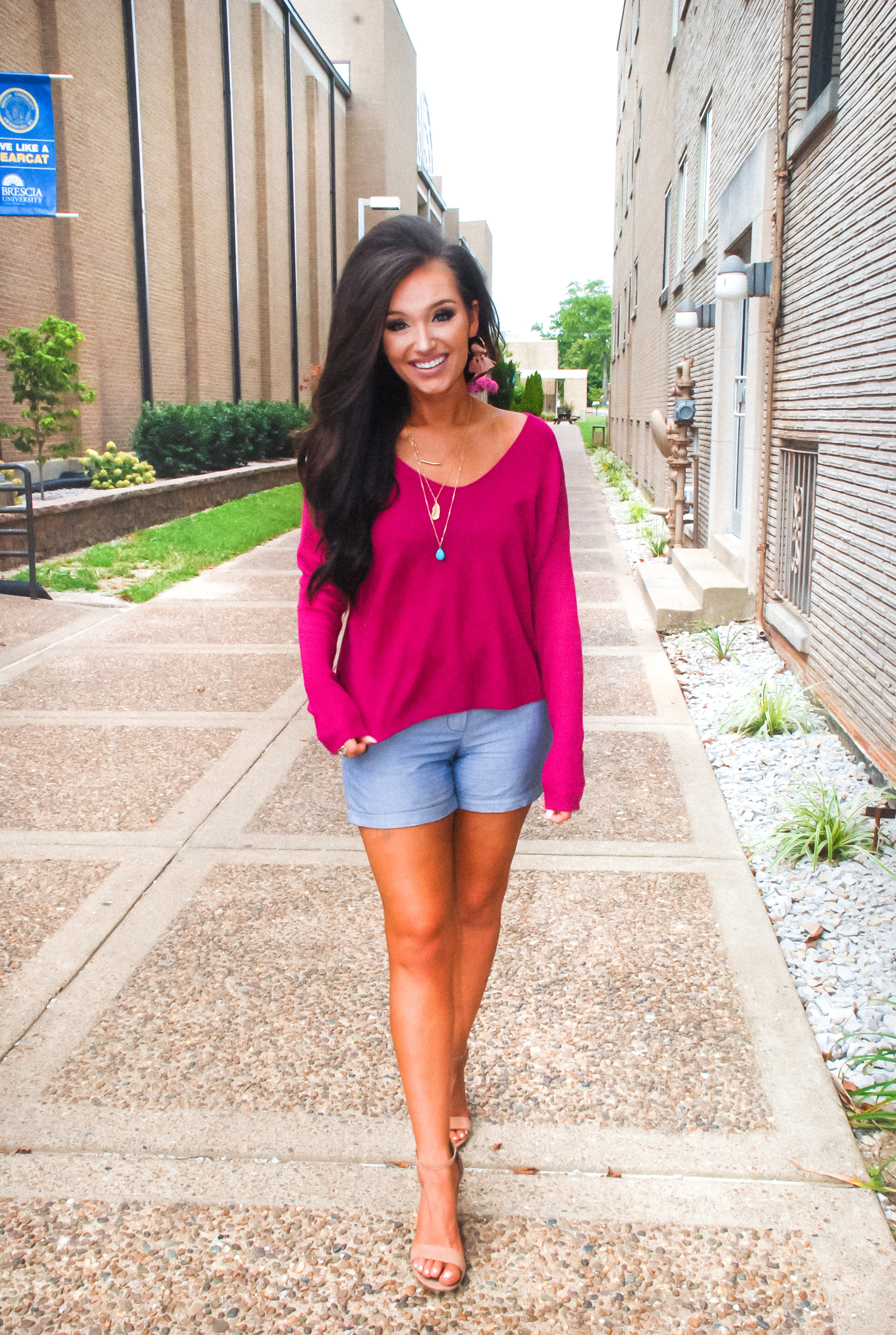 SWEATER HERE, PLUS HERE | SHORTS HERE | NECKLACE HERE | HEELS HERE | EARRINGS HERE (mine are sold out but I am so obsessed with the ones I linked!)
I snagged this super cozy v-neck in two bright hues. These are SO lightweight and the material is totally different than I anticipated. It's way softer than anticipated and a so breathable for a sweater! I actually wore this the other day to a brunch (with shorts because it's still waaaay too hot for me to break out my jeans!) and 1: everyone was obsessed with this bright yellow 2: it was perfect for the weather! We were indoors and I'm always kinda chilly anyways, so I know this will be a go-to for me basically year-round. I will caution that the neckline is low, but not an issue with the right bra! Also, perfect for pairing with a cute lace bralette.  I went with a small in this and love that it's still got room to fit slouchy, so I suggest going true to size if you want my fit, or sizing down for a more fitted look.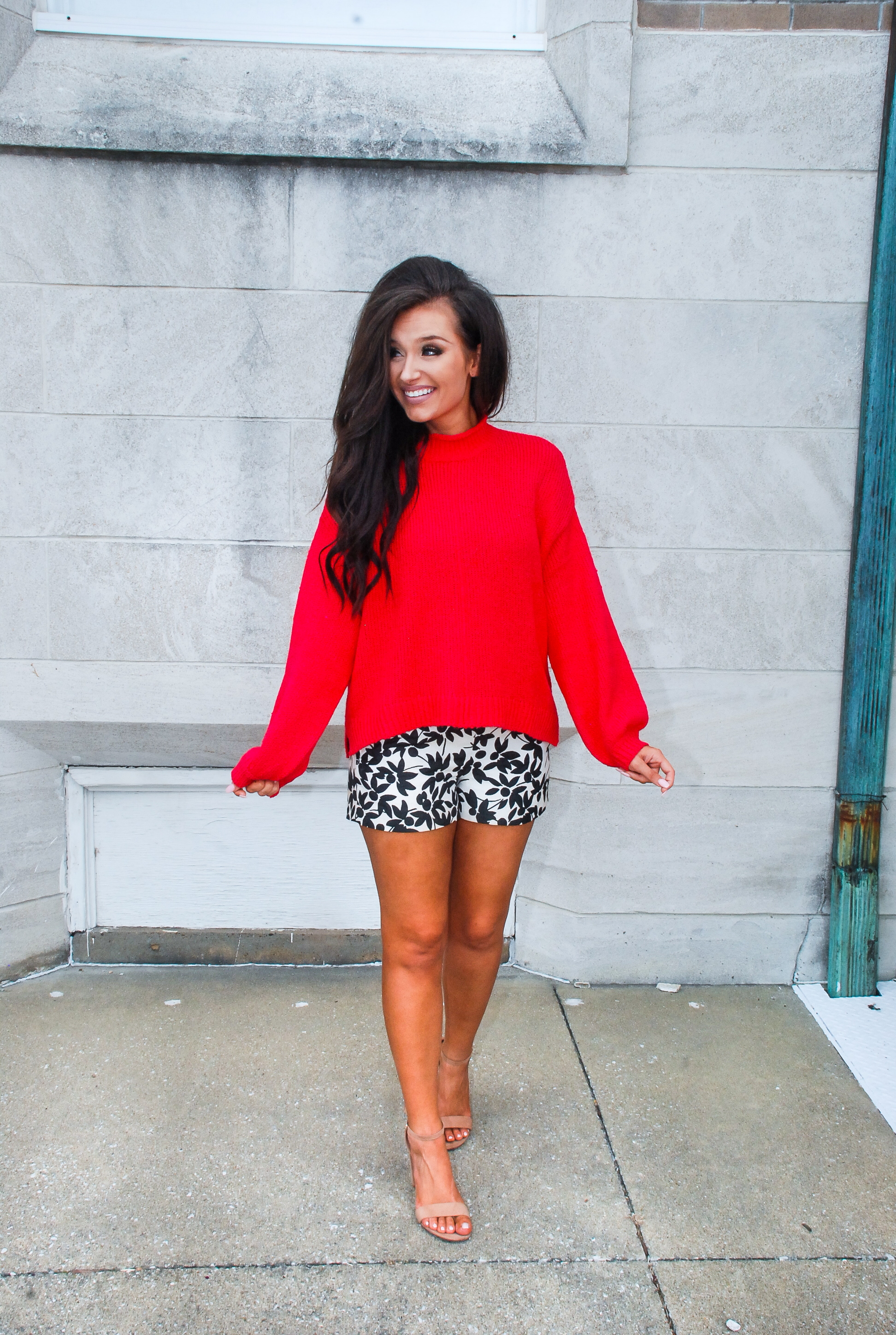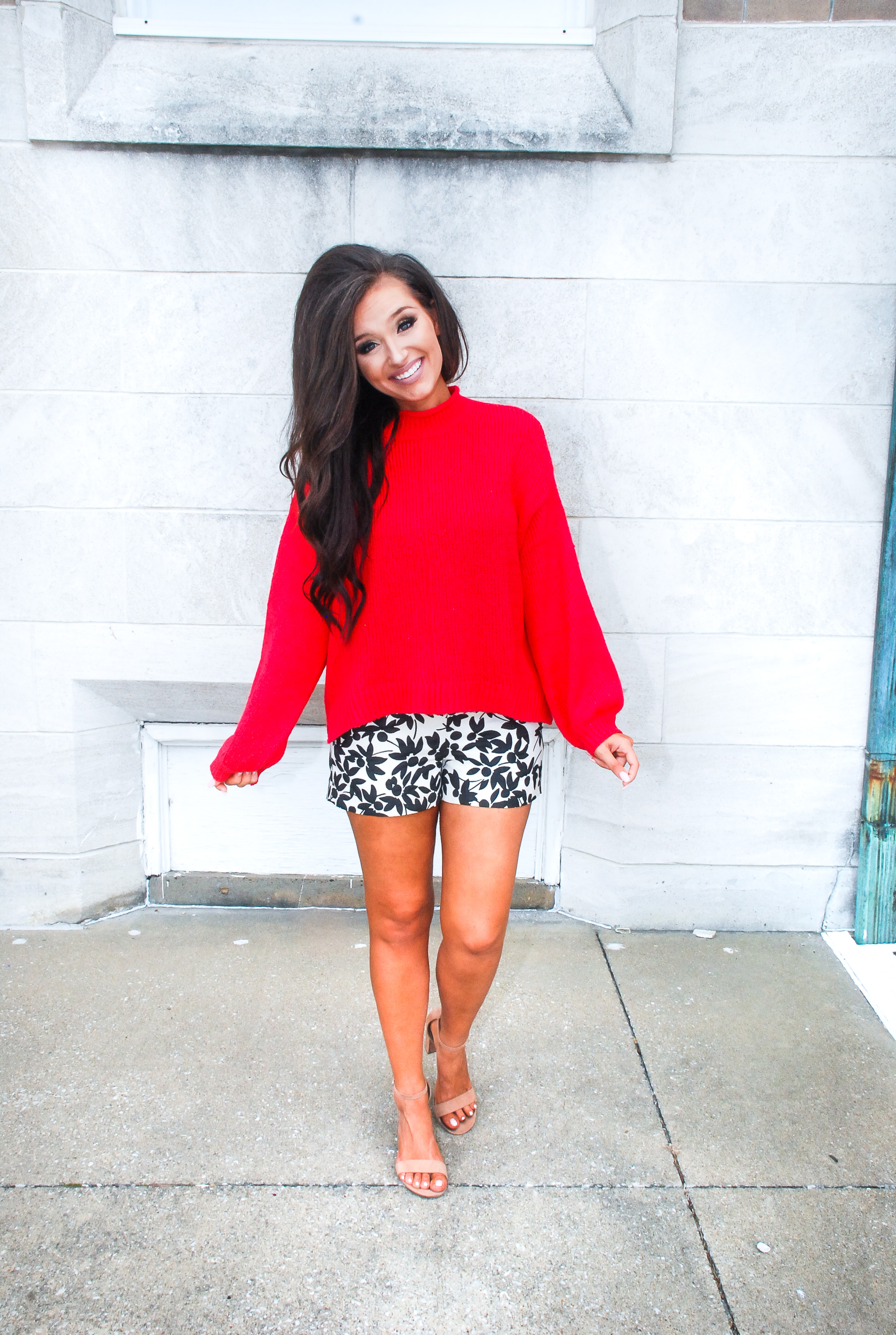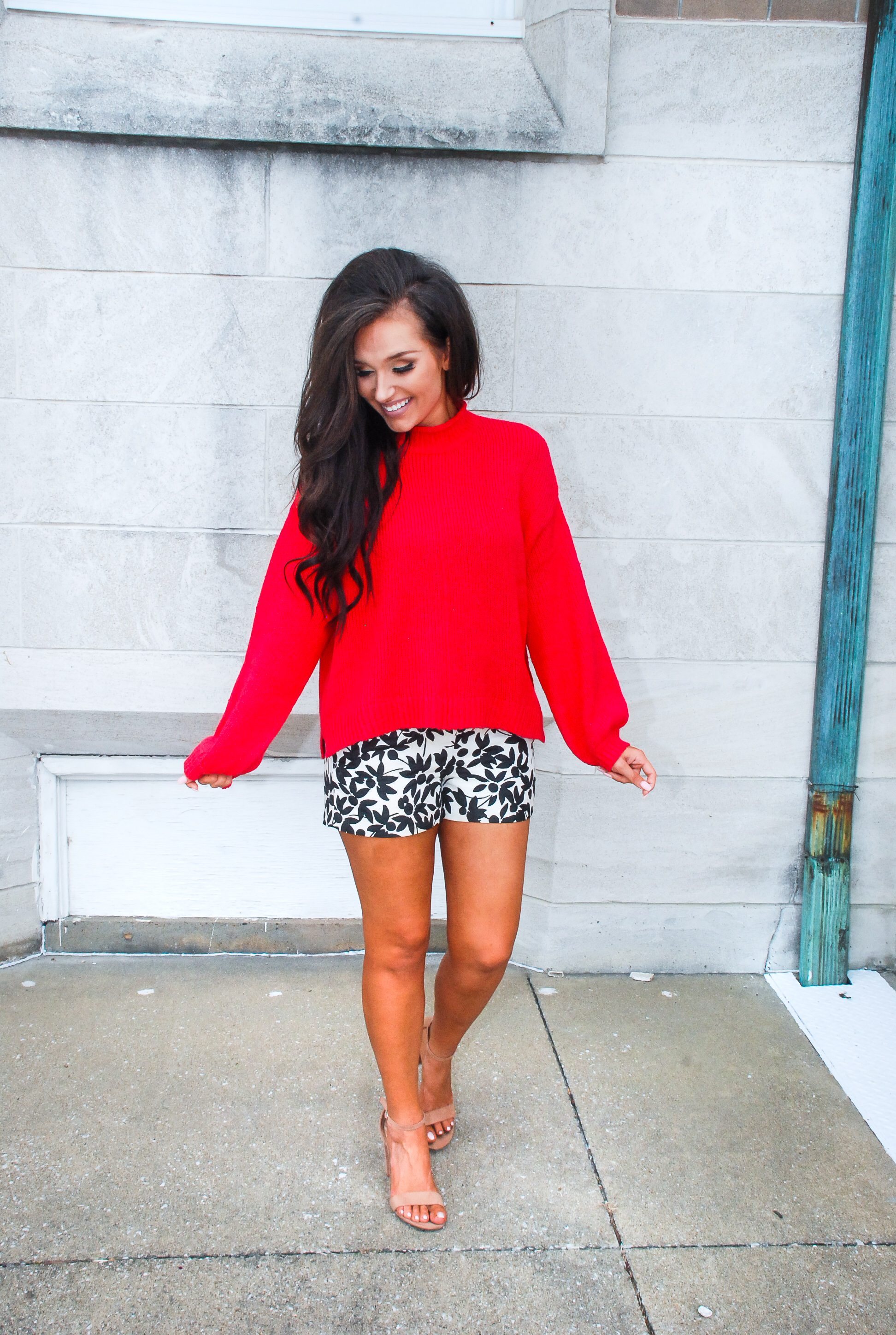 SWEATER HERE, PLUS HERE | SHORTS HERE | SHOES HERE
HOW CUTE is this balloon sleeve sweater?! I remember when ordering I was thrown off because the color is listed as pink but looks super red – the Nordstrom site and even my photos definitely don't show that it's truly a bright pink & I couldn't be more excited! I also ordered this in green, but it oversold and I never received. ☹  I would order this in every shade of the rainbow and pay double if necessary, because it's absolutely my new favorite item in my closet. Be prepared to see me outfit repeating ALL FALL LONG y'all. Went with a small in this one as well, and so happy with the fit.
Here's a few of my other faves that didn't end up shipping for me, but have since restocked in a few sizes and colors. Did y'all get any super exciting pieces from the sale?! Again, so sorry I'm delayed on posting, but my package took over 3 weeks to arrive due to backed up orders from the sale! Good news – you have until August 5th to snag Anniversary Sale pieces at their marked down prices! EVERYTHING goes back up August 6th, so save yourself a few bucks and get your orders in before Monday!
Xo- N