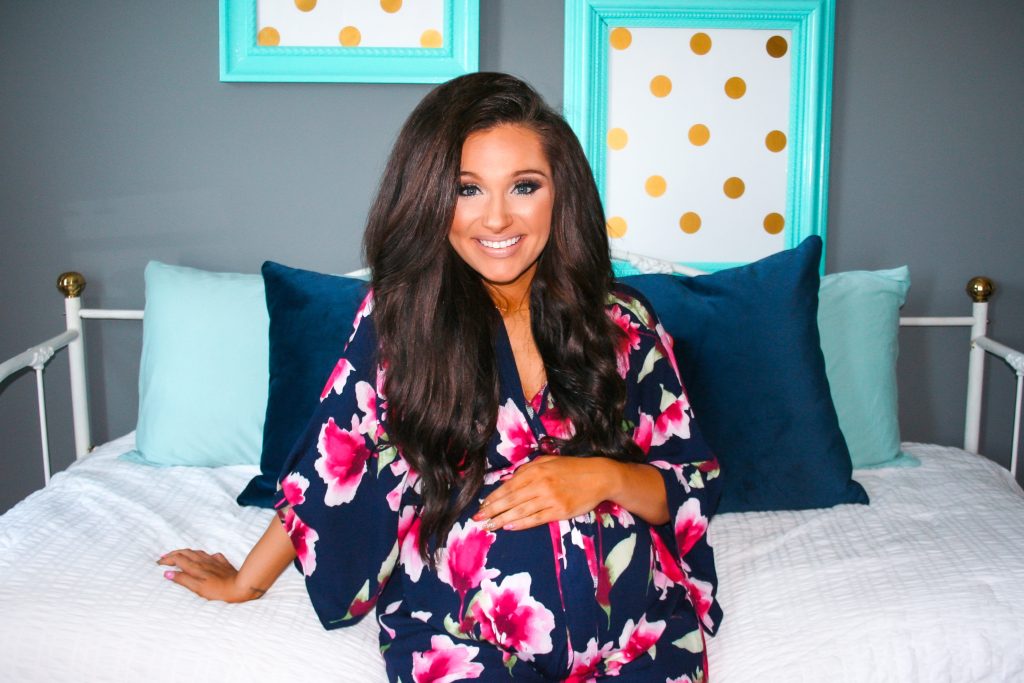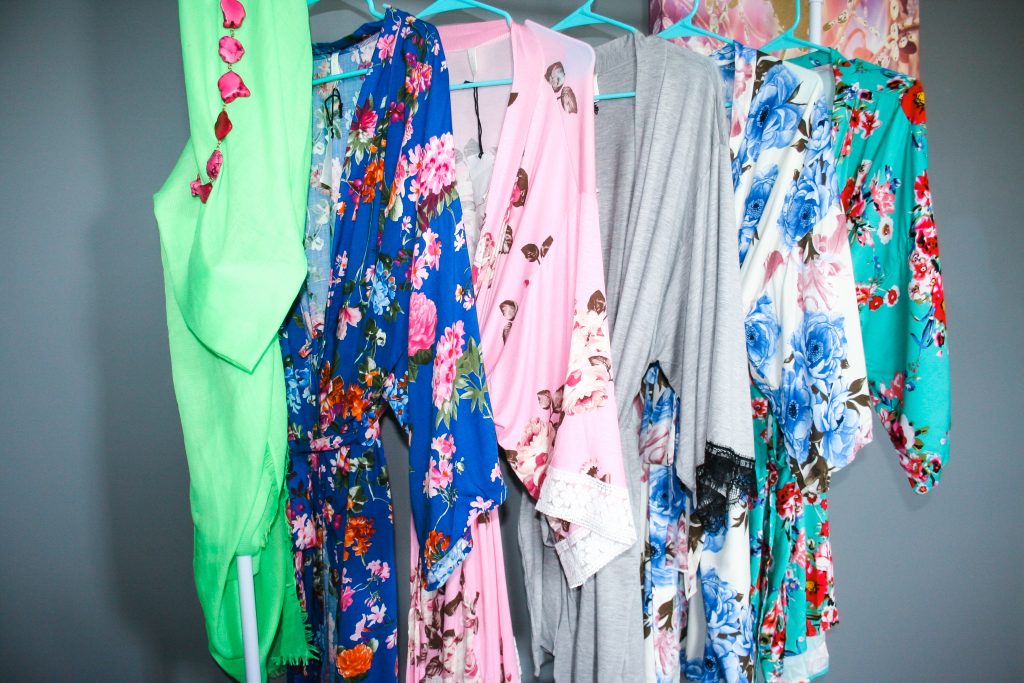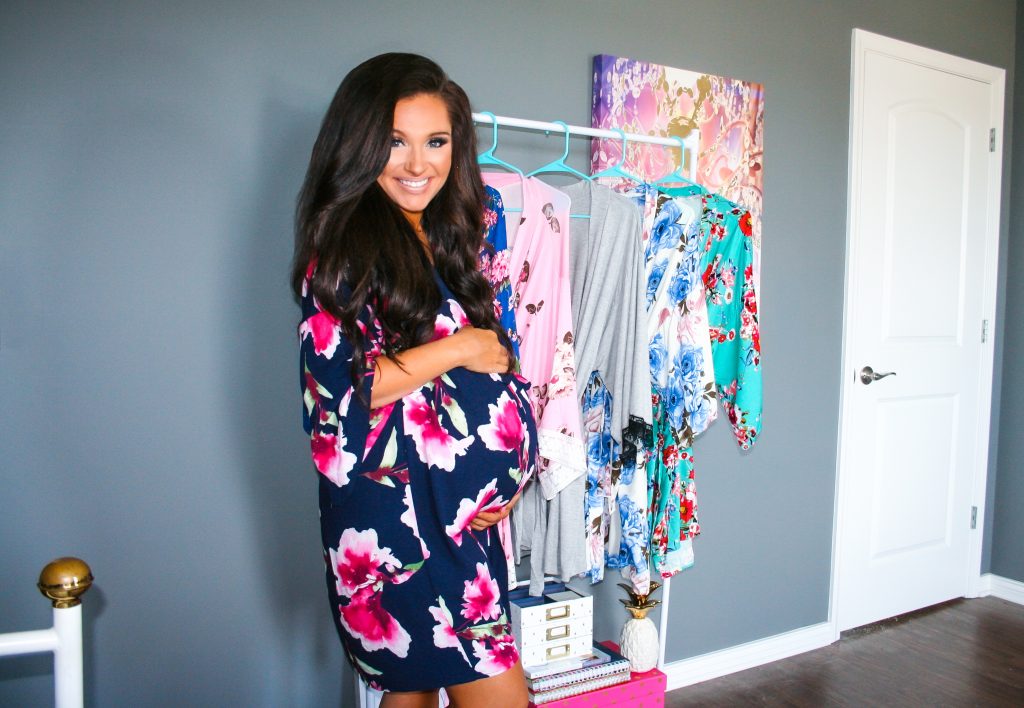 Hi there pretty gals! I'm officially 36.5 weeks into pregnancy, where everyday starts and ends with "I think you're big enough to come on out now, right?" I have been piecing together items for my hospital bag and can't wait to share everything with y'all in a roundup next week. Today I'm so excited to partner up with Shop Pink Blush to share my number one necessity for the hospital + a GIFT CARD GIVEAWAY so you can treat yourself, too!
A little back story on why I'm so insistent on having good robes for my hospital bag. When packing up to deliver Braxton, Mario and I had read robes were a must. He was so sweet and surprised me with a few extra fluffy, plush robes just in time for the hospital. Upon delivering, I realized I'd probably spend my entire stay in robes for the ease of nursing and just being comfortable. I also quickly realized the plush, extra fluffy ones we had packed were going to be the death of me. On top of being extra hormonal and hot post-delivery, we also had temperature-regulated rooms. Our hospital keeps newborns in the room with mamas, so the temperature has to stay warm enough for them. You get where I'm going with this, right?
  A few weeks ago I started mulling over what we needed to get together for our bags.  Instinctively I hopped on the Pink Blush website, added a few robes to my cart and never looked back. Y'all, I can't stress how breathable and lightweight these are! They also offer perfect coverage, so you aren't constantly adjusting or feeling exposed when people stop in and visit. Most important for us new mamas, they're the easiest thing to wear while getting the hang of your new nursing schedule. The variety of prints, colors and patterns also make them the perfect option for newborn photos.
But wait, what about my gals that aren't expecting? No worries babes, you can still snag the prettiest loungewear around!  They're perfect for bridal parties, cute photo ops or as a gift for girlfriends.  I absolutely love wearing mine to get ready in the morning, post-shower at night or just when putting on "real clothes" is a struggle. Shop Pink Blush is giving one lucky reader $75 to spend however they want, and entering is so easy! Instructions are in THIS Instagram post. Comment below with what you'll be adding to your cart (for extra entries!) if you're the lucky winner!

This post is in partnership with Shop Pink Blush. All selections and opinions are my own. I may receive a small commission based on purchases made from links shared in this post.