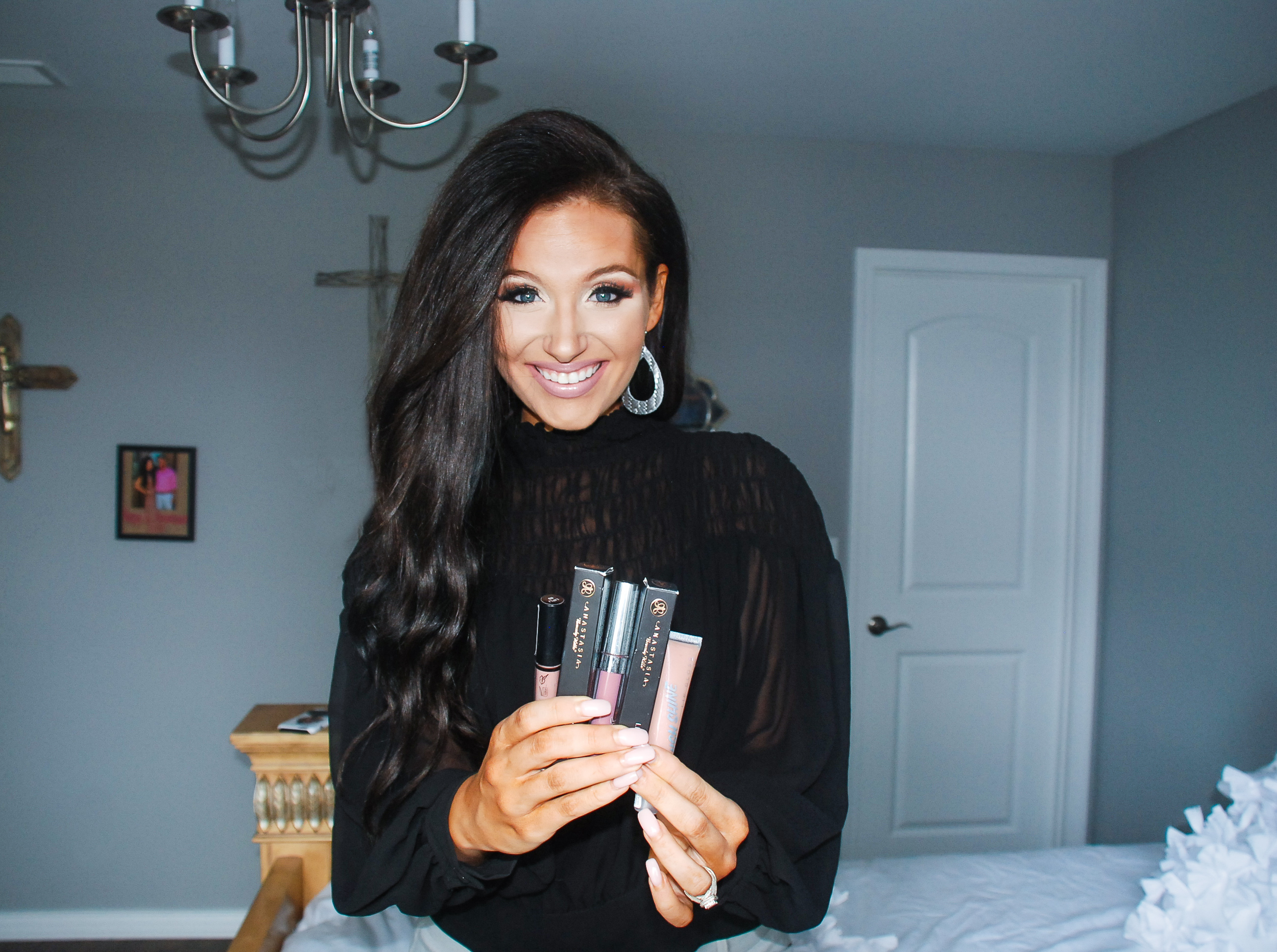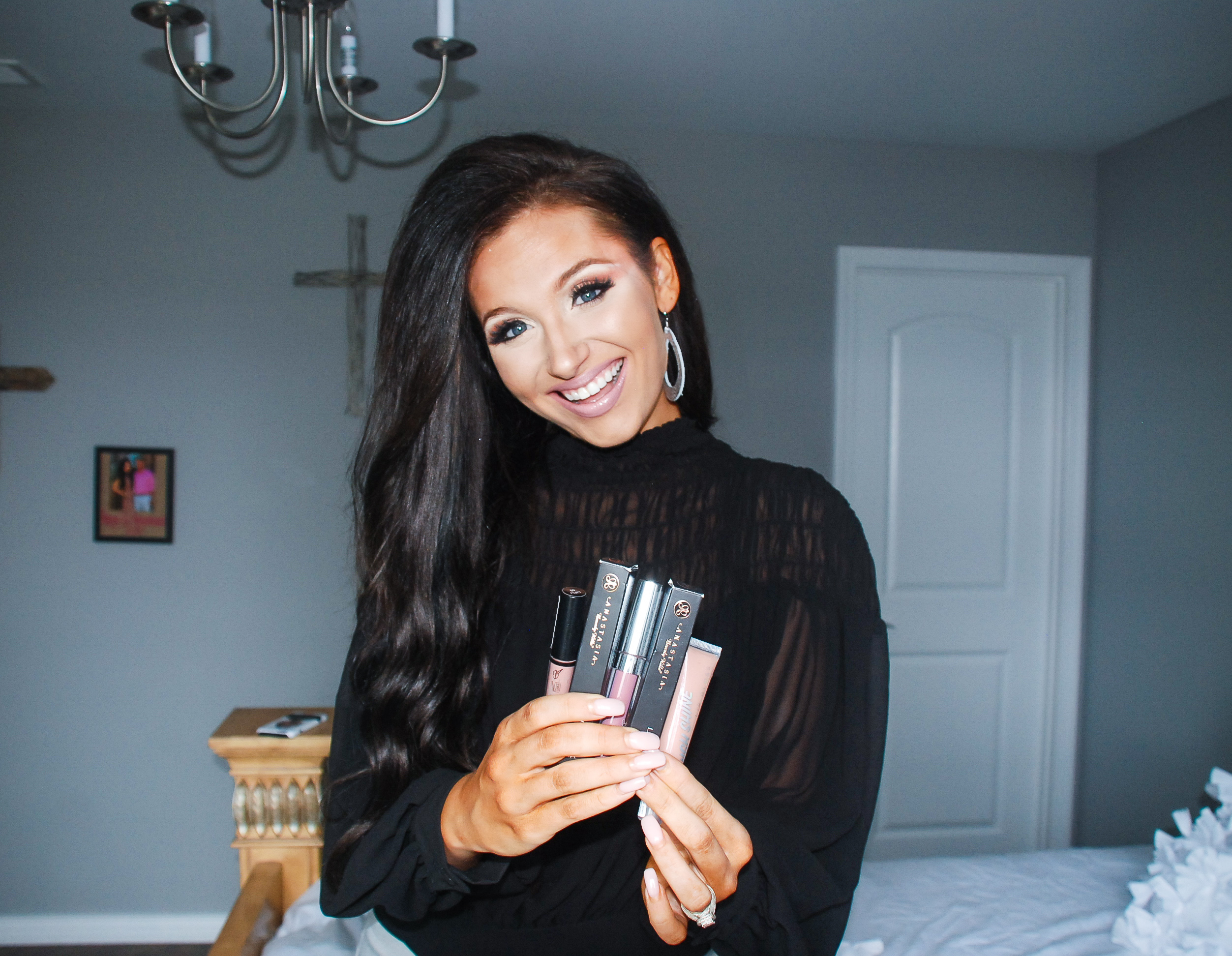 Let's talk lips, girlfriend! One of the most asked questions over on my Instagram is "what shade is that lippie?" I know dabbling in changing up your color can seem a little intimidating, but I'm here to assure you, you've got this!
About two years ago, maroon became a daily staple and my wardrobe was based around the lippie. Neutrals were boring…. but I've come full-circle and have been reaching for nudes more and more lately. Either way, you'll never catch me without a shade of something on my lips. I shared a full peek into my makeup bag here, but today I wanted to focus on a few of my favorite lippies – so let's get down to it!
The majority of you respond to my Insta stories asking about this shade. I never ever thought I would be able to do a dark lip, but I lived in Embellishment this entire past winter. Something about the deep color always makes me feel a little more pulled together. NYX is one of my absolute favorite brands in general. Affordable,  most pieces are available at Target, & they're great quality. I only have to touch up once a day or so – it's so good!
Also, I have a confession… the "effortless nude" look is actually a lot more effort than you'd think. I have on a combo of NYX Corset & Anastasia's Milkshake (in the photos above).I apply Corset all over, then lightly mix Milkshake in on the center of my lips. Blend altogether and you're set! I also love this look with gloss on top, but honestly I've been a lot more into matte lips lately. Gloss requires a lot more touch ups, my hair gets stuck in it if there's a breeze outside & now that I'm a momma I'm usually covering Baby B in kisses and he isn't a fan of gloss! However, if you like the glossed nudie look, this combo is perfect with a layer on top.
One color you'll never catch me in? Candy apple red. I have tried so many brands, variations and mixed up my makeup looks in an attempt to make it work with no luck. But that's okay – I honestly think everyone has "trends" or shades that just don't work with their complexion. If you're one of the few that can pull off bright red or hot pink, you go girl!
What are your go-to lippies?! I've been brave enough to test new colors lately, so I would love any suggestions you have!
Xoxo,
Nic