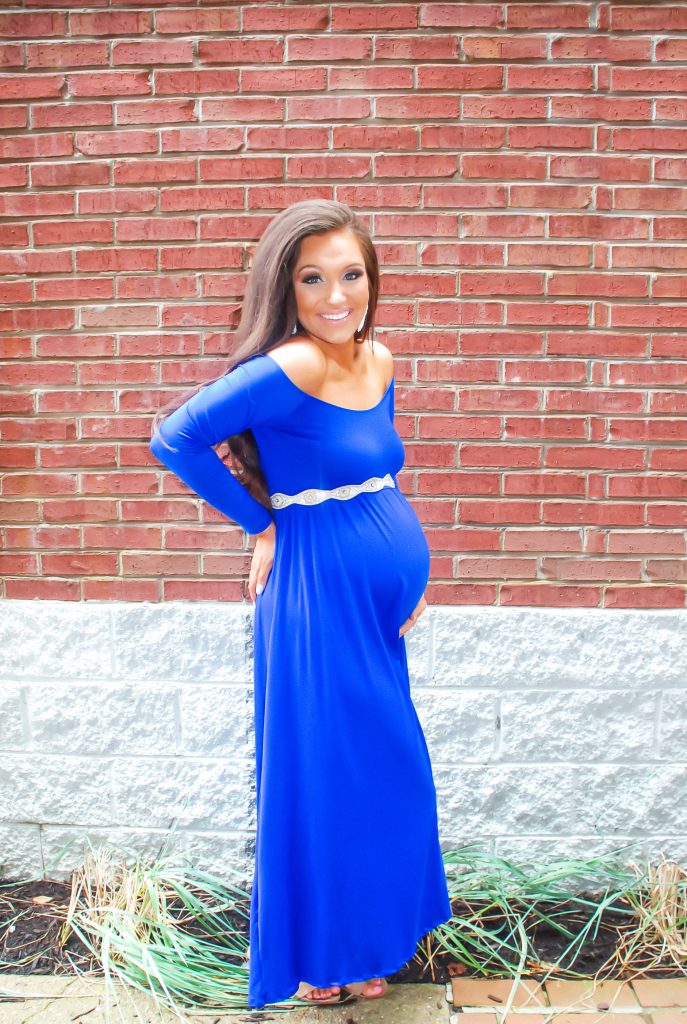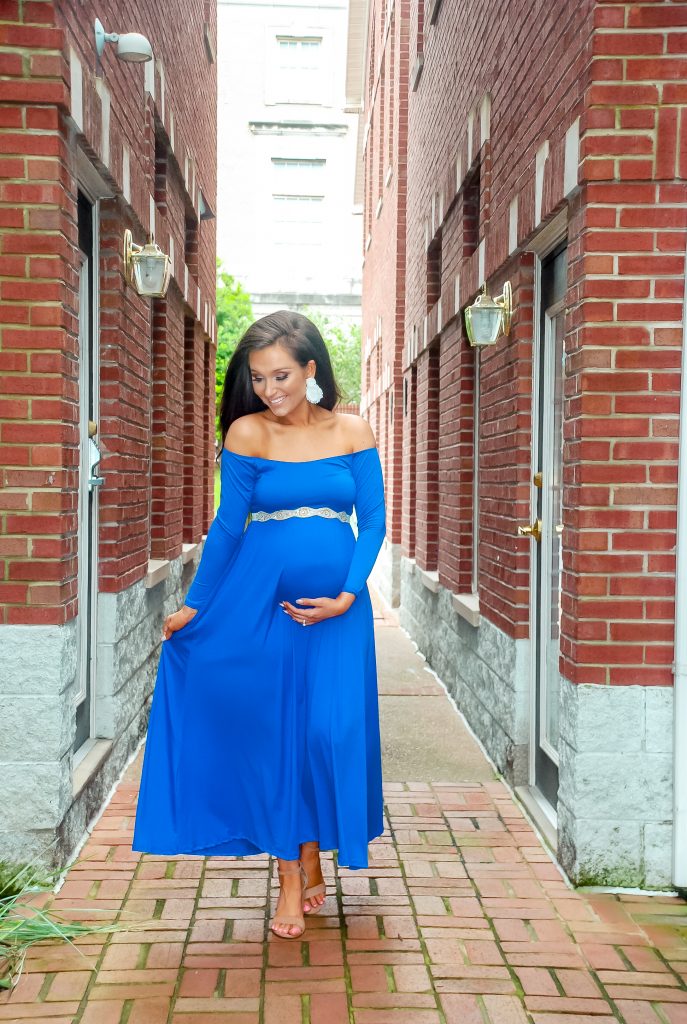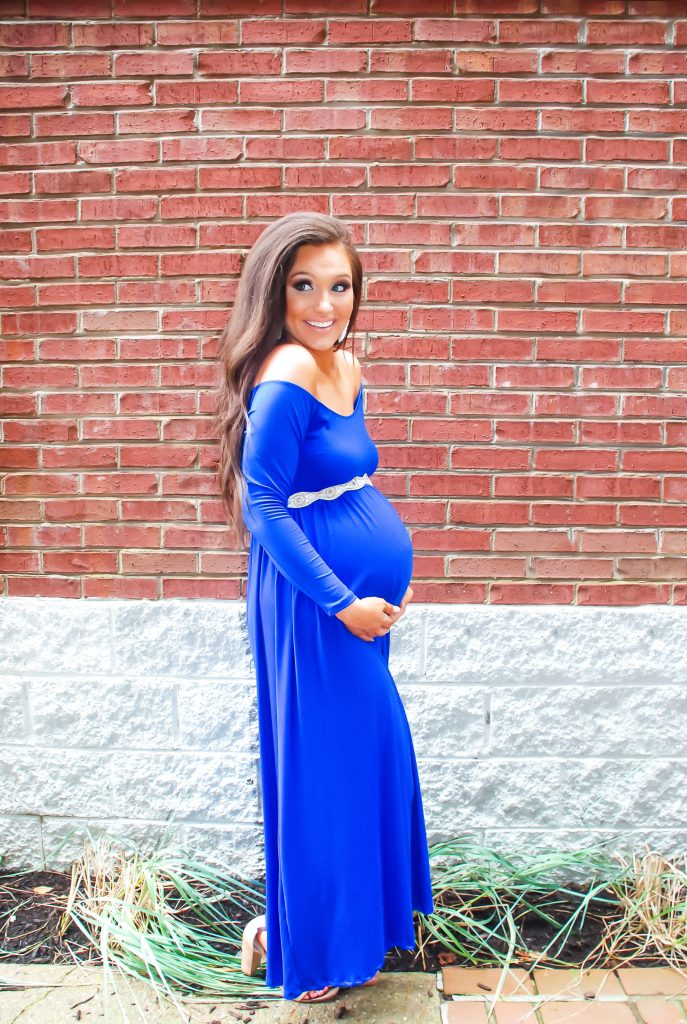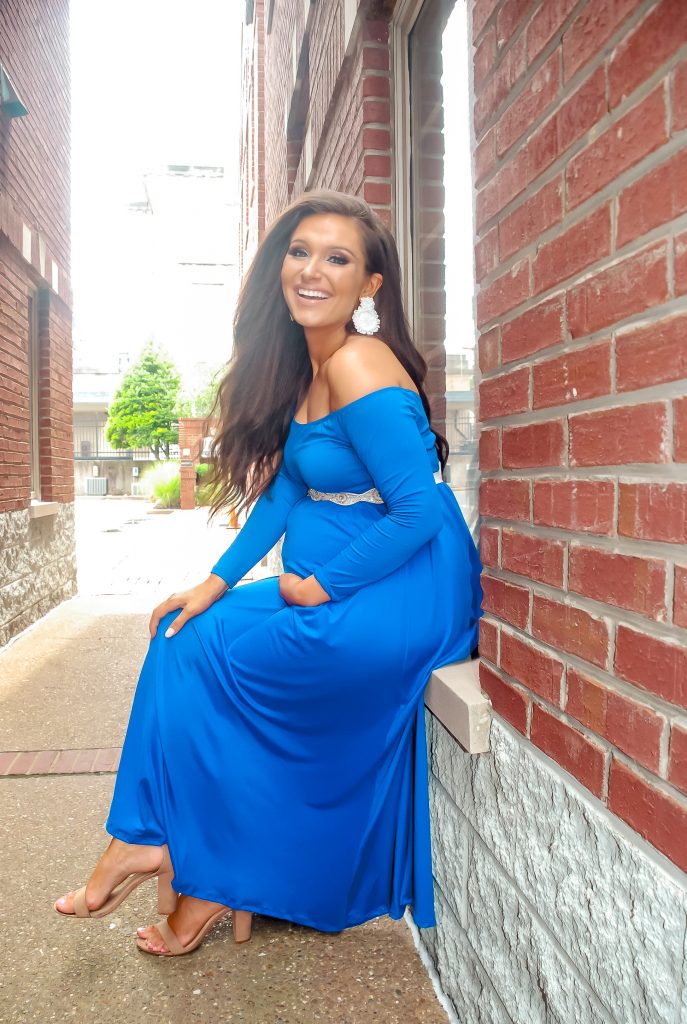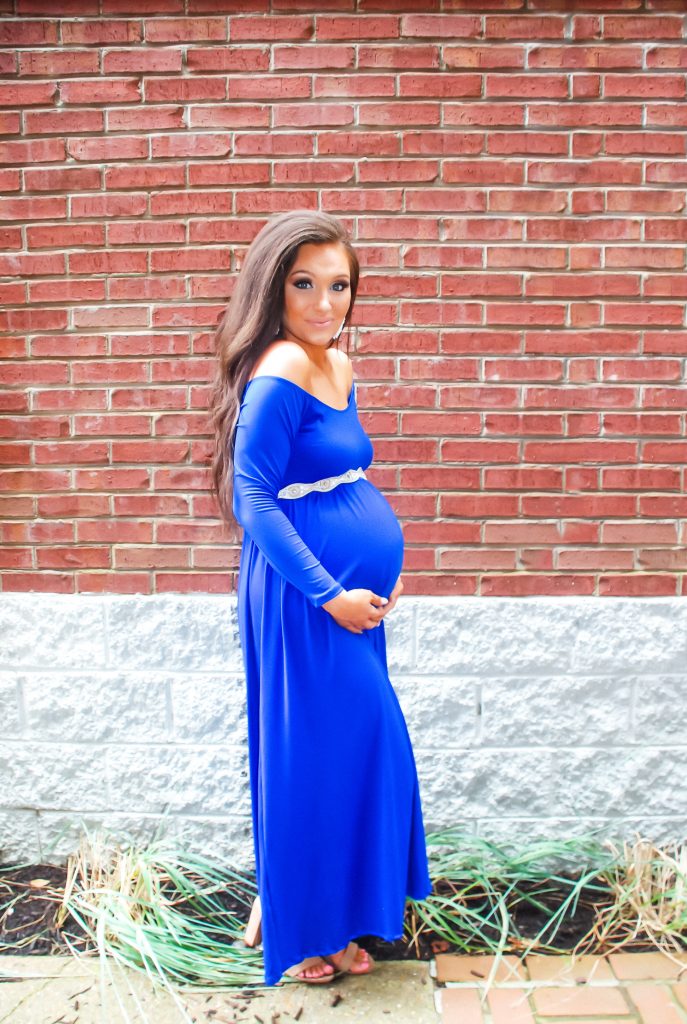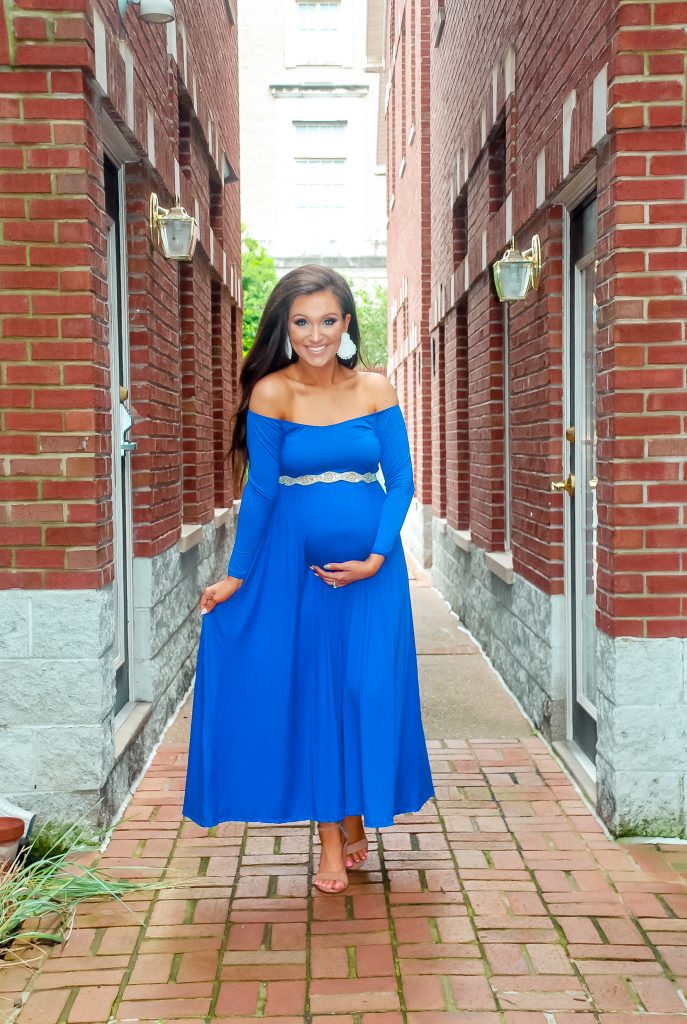 DRESS (20% OFF WITH CODE XONV) | SHOES | EARRINGS 
Just popping in with a little Humpday Bumpdate. I feel like a broken record, but can you believe we're coming up on the end of June?! We're quickly approaching the third trimester and this mama feels ready to pop. There haven't been a ton of changes since my last pregnancy update, but I've had a few of you request more posts on little one, so here goes!
HOW FAR ALONG: 26.5 weeks. I'm less than two weeks away from the third trimester!
WHAT I'M MOST EXCITED ABOUT NEXT: We're in the process of planning the baby shower and I can't wait! We had a huge snow storm the day of Braxton's shower, so I'm crossing my fingers the August weather will hold off any blizzards. You honestly never know here in Kentucky. Putting together a registry to accommodate for a life with two littles has been so fun.  I can't wait to share the updates and plan to do a full post recapping all things shower-related, so let me know if there's anything specific you'd like to see!
WHAT I'M LEAST EXCITED ABOUT: Labor itself doesn't really scare me, but the aftermath post-baby is more concerning. After Braxton, I was pretty tied to my bed for about a week. Knowing I'll be in recovery mode and not able to fully engage with Braxton for a few days breaks my heart! I'm so grateful my husband has such generous paternity leave and know we have plenty of hands on deck to help, so that's been really reassuring.
Call me crazy, but I'm really not nervous about how Braxton will adjust to the changes. He has spent a good amount of time with his older cousins and loves playing with the boys. If he hadn't had so much exposure to other children I would be a little more worried, but we have tons of faith he will absolutely love the big brother life.
WARDROBE FAVORITES: It's way too hot outside, so pants are for the birds these days. You've all seen me in these non-maternity dresses a ton and I just ordered a few of the short-sleeve version! My daily style doesn't usually incorporate such fitted pieces, but a baby bump, 25 extra pounds and baggy clothes aren't a look this mama could pull off, ha! Not totally maternity-related, but I've been using these bags like crazy lately. All of my necessities + the usual diaper bag must-haves all fit in so easily. Not carrying a diaper bag everywhere we go has made life ten times easier!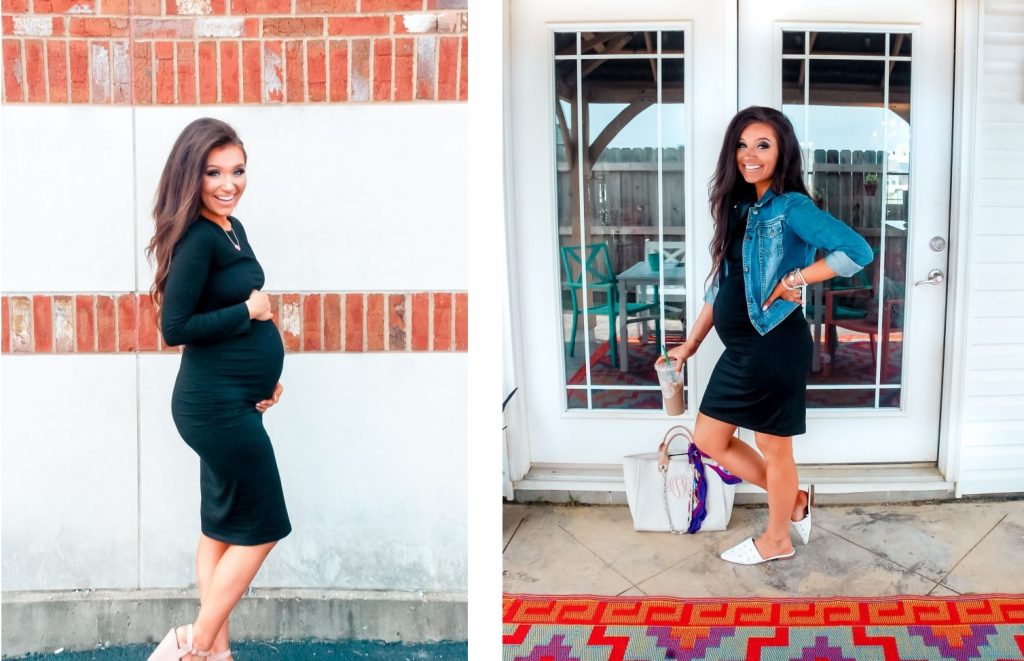 WEIGHT GAIN: I'm shirking as I type this, but I'm up 25 pounds. I had hoped to gain no more than 30 my entire pregnancy, but my doctor keeps reassuring me it happens so much quicker than the first time around. Since my boys will be so close in age, it's like muscle memory to my body and my uterus expanded so much faster this time. I also think it's important to share this with y'all because I have read others sharing how they're "barely showing" or "just up a couple pounds." I remember feeling really down on myself, but we all have such different journeys and I'm so grateful my body can grow our sweet little one.
EVERYTHING ELSE: just a few little blurbs that don't deserve their own paragraphs, but probably pertain to the bumpdate.
Since the boys are going to be born in totally opposite seasons, we're packing up tons of pieces that worked for Braxton and probably won't for Beckham. I'm not donating them just yet, mainly because you just never know how quickly these little ones will grow.
We aren't taking any classes. I had planned on signing up for them during my first pregnancy and never did, but I honestly love that we didn't! We didn't go into parenting saying "well that isn't what we learned in the class!" and I think it allowed us to really do our own thing.
Doubling up on items is more expensive than the first go-around, for sure! We snagged Braxton's stroller/car seat travel set on major sale, but they don't even offer travel sets in double strollers.
Being pregnant in the summer is a lot harder than the winter! I am already warm-natured, so you can only imagine how pregnancy hormones have made it that much more dramatic. My timing with Braxton's pregnancy (August – March) was absolutely perfect. We're not planning anymore babies after Beckham, but if we were, I would plan to cater more towards a spring baby.
I hope you babes have enjoyed this little recap//bumpdate of pregnancy so far! While the second go around has been so different than my first, I'm beyond grateful to experience this season of life. There is nothing like the feeling of growing your tiny humans and I can't wait to read back on these memories with my boys someday. A huge thank you to each of you for all of your sweet love and support – I am forever grateful to have you so vested in my life! Beckham boy is already so loved and we are anxiously counting down the days until September.