Okay girlfriends, I'm honestly kicking myself in the butt for taking so long to get this post out for y'all. Time and time again, the most requested or popular item I share on Insta, stories and LikeToKnowIt are these gorgeous OTK boots. They're the best for a long list of reasons: they match everything, super comfortable, insanely versatile, adjustable, the list goes on. I'm in a season in life where I truly believe I need to get my wear out of each piece and not buy "one and done" items. If it doesn't go with 3+ looks I already have hanging in my closet, odds are I probably don't need to hit "add to cart." I wanted to give you babes a peek at the different ways I've been styling mine, just in case you're on the cusp of taking the plunge and need that extra re-assurance you'll get a ton of wear out of them, too!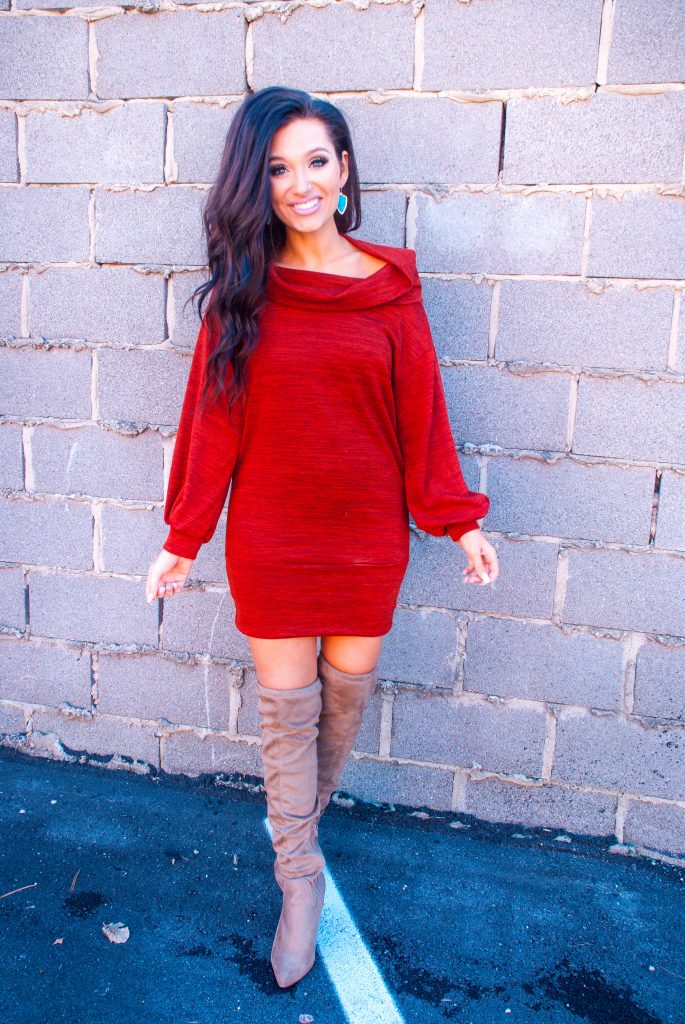 The first time I paired these beauties up with a dress I was so nervous! "Is it too risqué? Should I be wearing this? I'm a mom now!" I quickly realized I'm showing way less skin than when paired with heels, and so much comfier! I love these with sweater dresses because you don't have to freeze and they're so flattering! I really think the taupe makes your legs look so long and lean.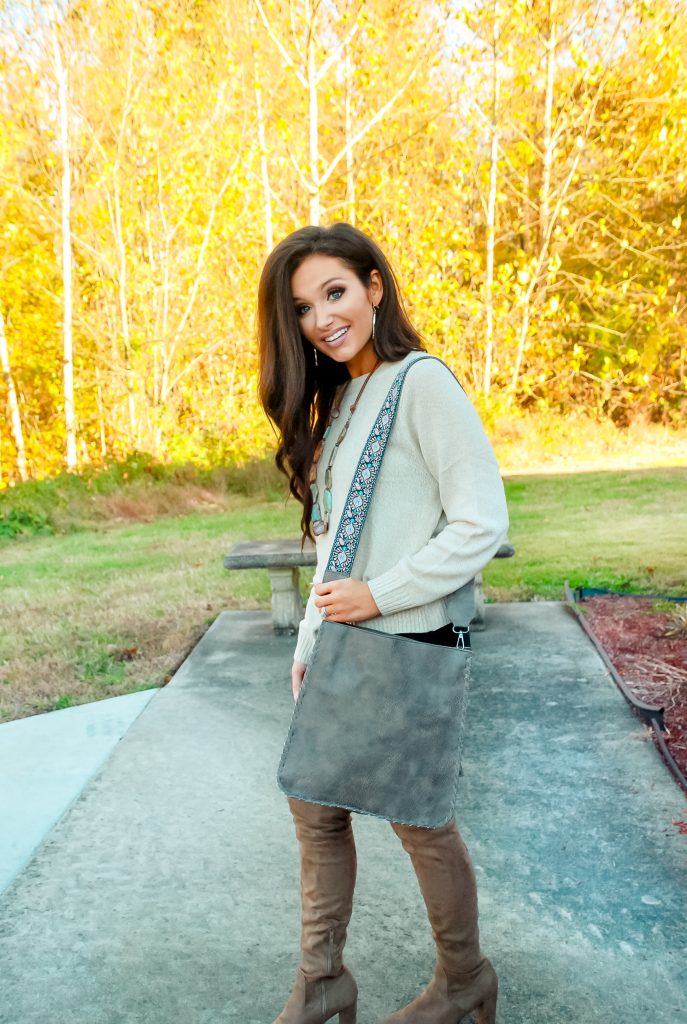 Y'all have seen these (TEN DOLLAR!!!) jeans on repeat for me lately and I can't imagine that I'll stop anytime soon. They also pair up so well with these OTK boots because they're cinched at the ankle and don't "pucker" like others might.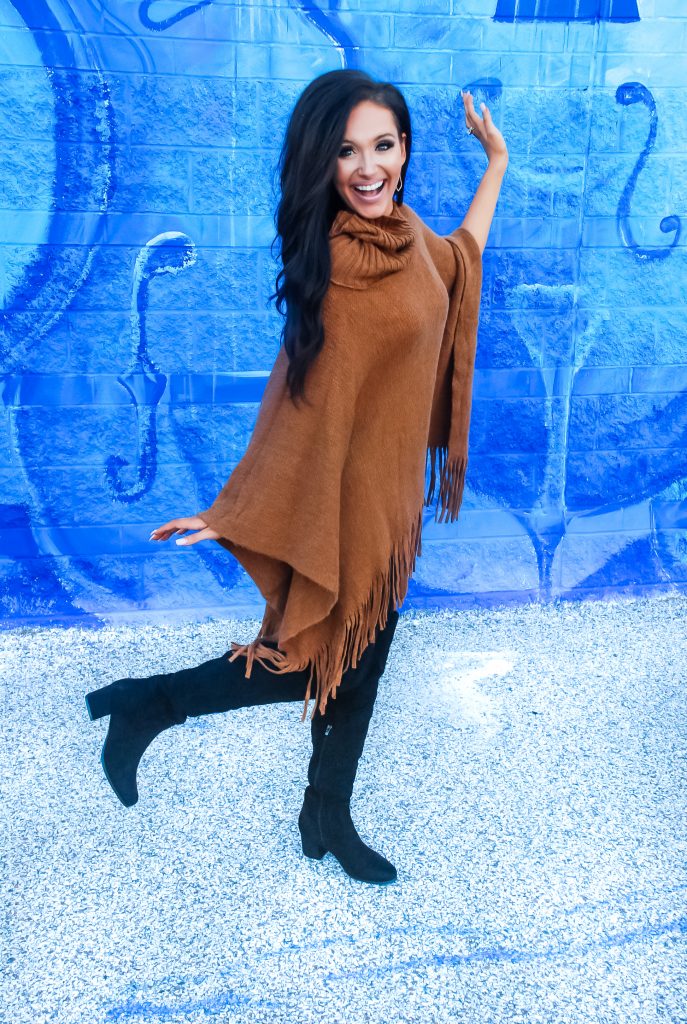 My winter uniform usually consists of oversized sweaters and leggings. Sometimes I'll wake up and think "it's too cold to change out of my jammies" and this is such a good option when I need to pretend I'm getting my life together! These boots are such an effortless way to dress up the look without feeling like you're trying too hard, and keep you nice and warm since they're so fitted.
Here are my exacts, as well as a variety of colors, heel heights and price points for y'all! I hope I've swayed you into joining me on the over the knee boots trend – I promise, it'll be a purchase you don't regret!