So part of our move required that we cut back on spending where we could. One of the more expensive components of my beauty routine is getting my nails done at least 2 times a month, which adds up extremely fast.
A few years ago, I tested out an at-home acrylic set. As my nails continued to grow out this week, I wandered through options… should I just remove my nails? Yeah, right. Nails are one of the first things you notice with an office job, so I couldn't go without. So, I hopped over to Pinterest to get some recommendations for at-home remedies to soften the blow to my limited budget.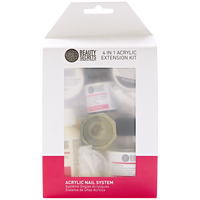 This "Beauty Secrets" 4 in 1 acrylic kit comes with all of the acrylic components you'll need to apply a full set, or do a fill in!
You'll still need to pick up or have on hand:
Nail File
Nail Buffer
Polish of your choice
The directions in here are a little confusing, but if you are a regular at the nail salon like me, you'll be able to set out the contents of the kit and figure out all of the pieces! This only took about 20 minutes since I was filling them in. The polish part was kind of a pain… I never understand how my nail lady gets them to dry SO fast! Below is my end result! (It's far from my normal salon results since this if my first attempt) The kit itself was only $16.99 at Sally's with my member's card, but I had to grab some polish and top coat as well. I also tried this highly recommended product, Gelous, because I usually do solar nails with shellac on top, and this top coat only set me back $5.50 to set my nails exactly the same as the no-chip kind I pay way too much for at the salon. Total, I spent about $40, which was still shockingly less than my nails typically cost, so I would call this a win since I'll be able to fill them in at least 10 more times!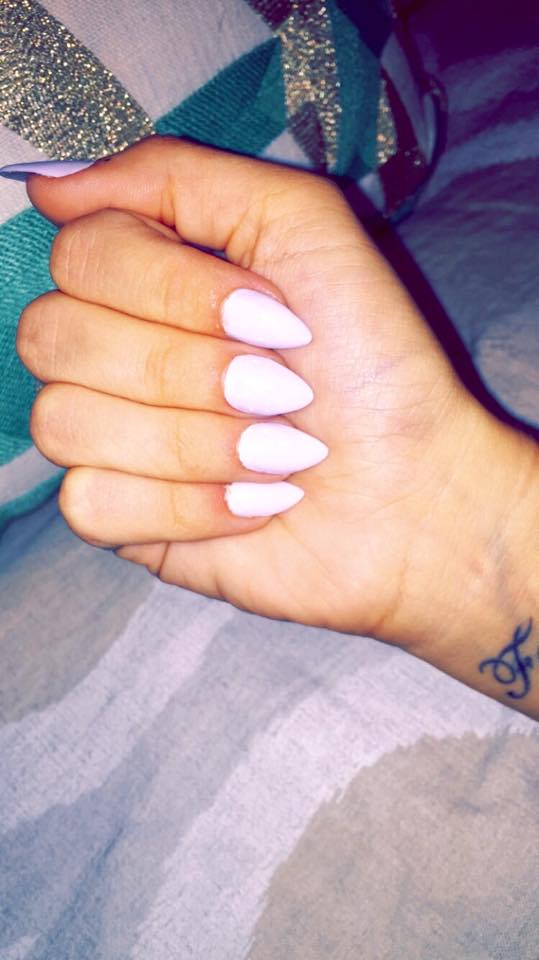 My biggest mistake/suggestion for anyone attempting this is make sure you don't go too far back with the acrylic and polish. You know how there is a gap between your skin and where the salon applies/paints product on your nails? It's essential. I basically skipped that altogether, so it's definitely a big oops I'll be sure to fix next time I fill in!
Do you have any other at-home remedies or super-saver tips? I would love to hear any and all of your suggestions!
Xo, N.