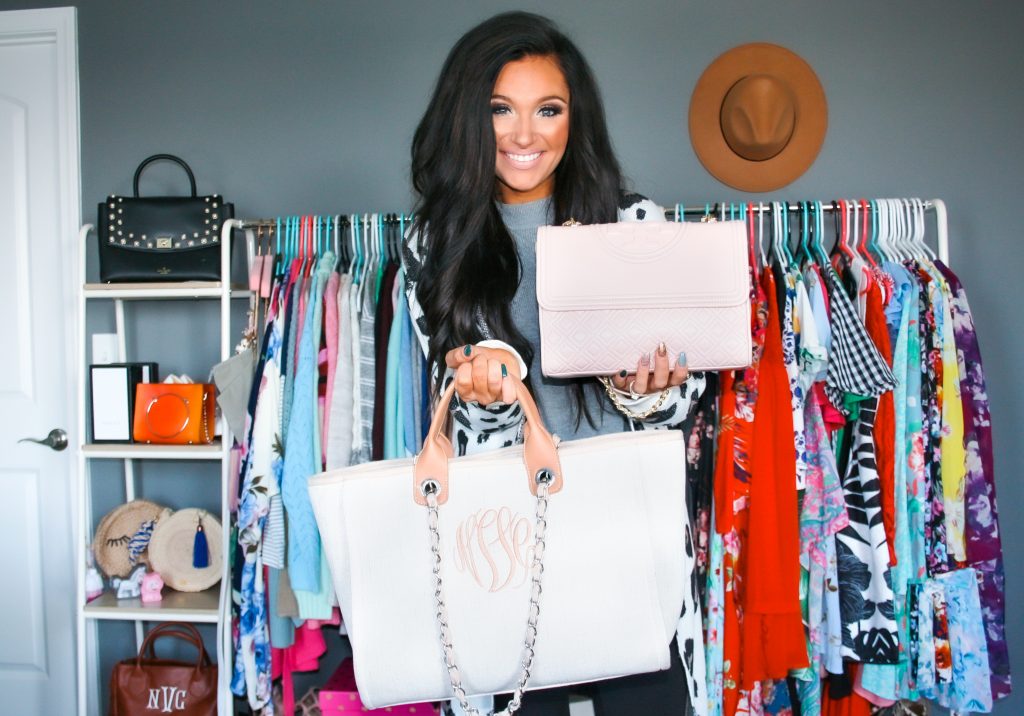 FAVORITE AFFORDABLE HANDBAGS
Rounding up a mix of my absolute favorite affordable bags and these are good y'all! These would make amazing Christmas presents or would be fun just to treat yo-self. I'm also including a ton of Amazon dupes for my absolute favorite designer bags that I can't justify splurging on.
FAVORITE SPLURGE-WORTHY BAGS
If you're looking to splurge on someone this Christmas, I'm rounding up tons of super chic, luxe bags below! I can't lie, all of the Gucci bags and everything in hot pink are on my wishlist. The Tory Burch Fleming is one of my most used bags.  It definitely has the most space of any of my smaller bags and is a fraction of the cost on most of these other designer pieces.
I hope this little guide was helpful for y'all! Feel free to send this over to your family, friends or boo thing if they're at a loss for what to snag for you this Christmas!