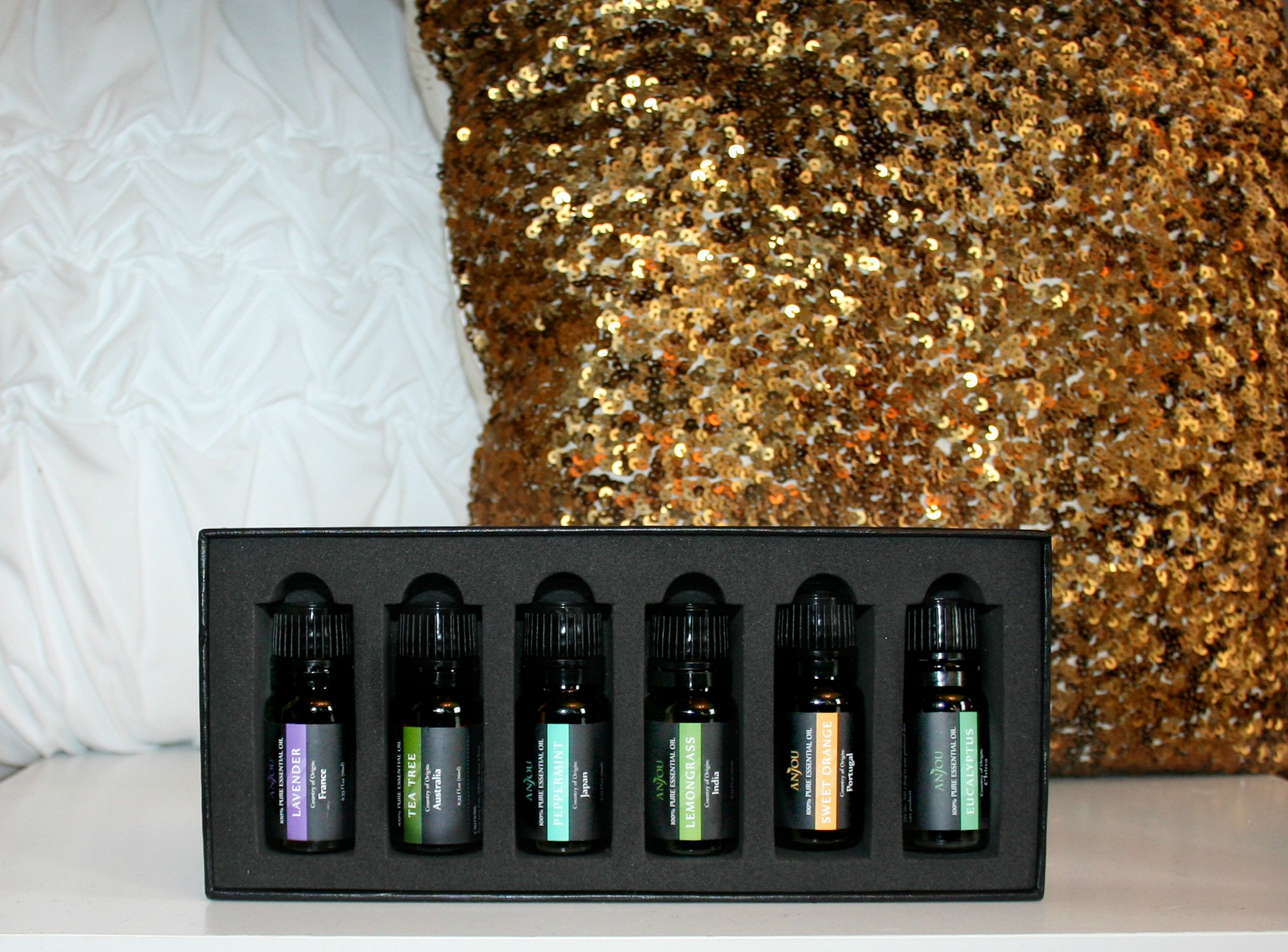 GOLD PILLOW | WHITE PILLOW | SIMILAR CAKE STAND | SIMILAR TRAY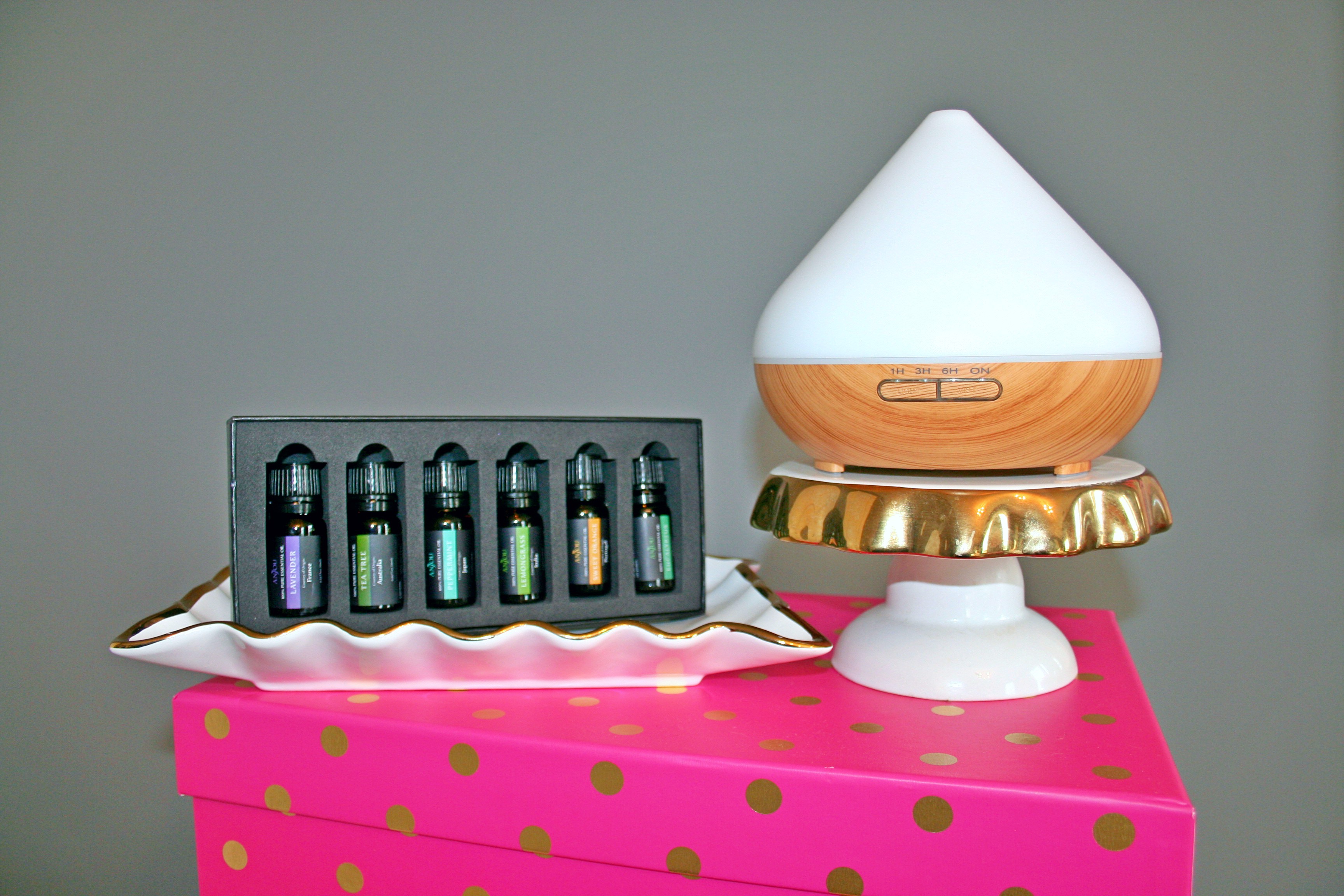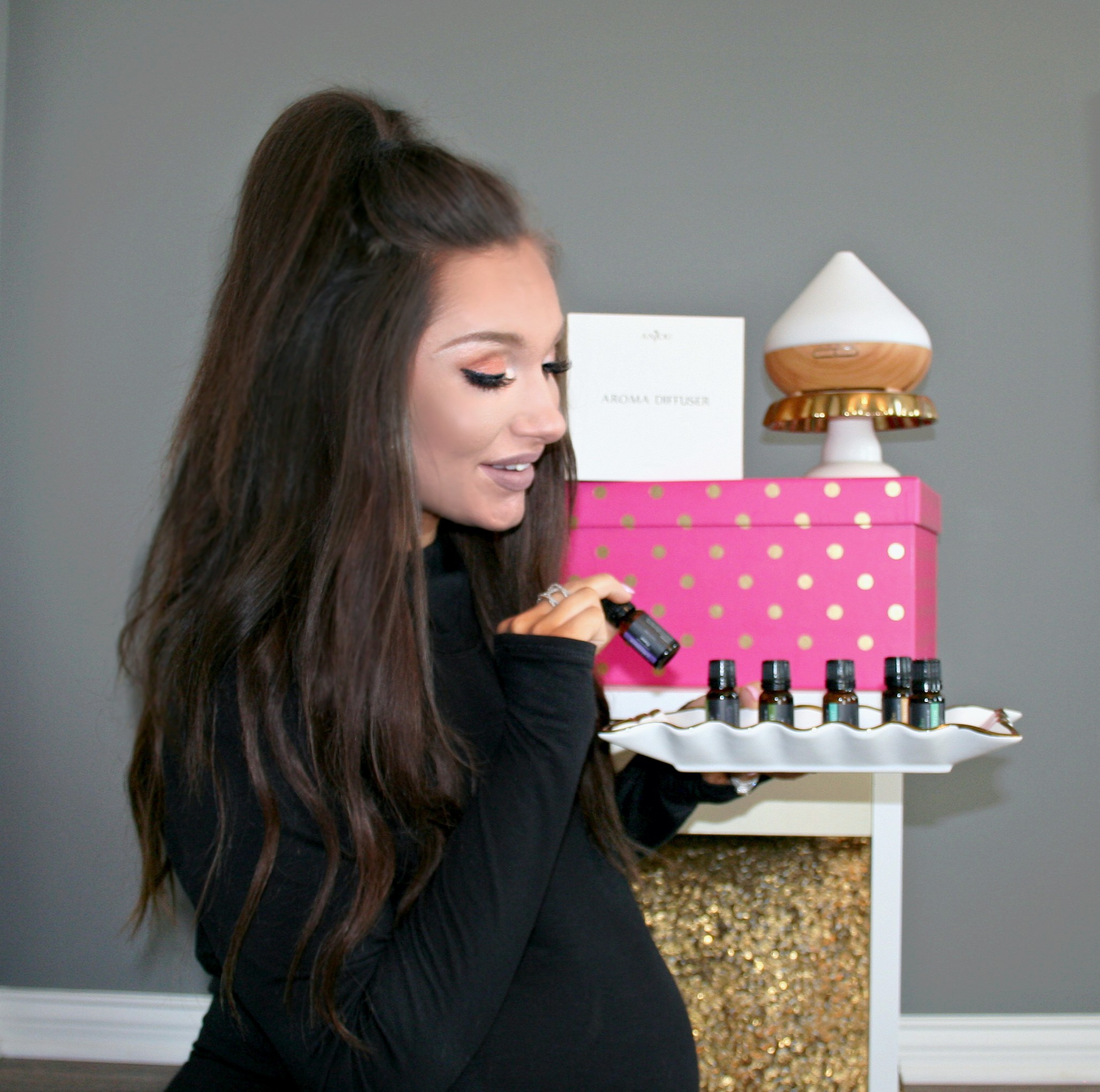 Mixing things up from the usual outfits and styling points today because I wanted to share a Friday Favorite with y'all!  I think I'm probably one of the last to jump on this bandwagon…. I am living for essential oils.  Now that I'm expecting, having issues sleeping, and since I'm home on bed rest, I've had at least 10 people recommend trying a diffuser and oils. I finally decided to see what all the stir was about and I wanted to share some of my favorites with y'all (and get some feedback on what works best for you!).
First things first, I am far from a pro at this! I have been using oils for a few weeks now and it's hard for me to fully credit oils for all of the changes in my life since I have so much going on this late into pregnancy.  What I can attest to how amazing our home smells, as well as how relaxing it's been to fall asleep with these amazing scents filling the air.
I know oils can add up quickly and turn into a pricey hobby, so I wanted to make sure I found a set that was versatile enough I wouldn't need to purchase tons of individual pieces and add-ons.  I love that this set from Anjou comes with an assortment of oils, each catering to a different "healing" need and scent. I was really hesitant to start off with applying them topically (directly to the skin) since I had never tried oils to begin with, so this diffuser has been a life savor. I personally think I'll stick to this vs. using topically because it spreads the scents through our whole house, plus I love the lighting feature.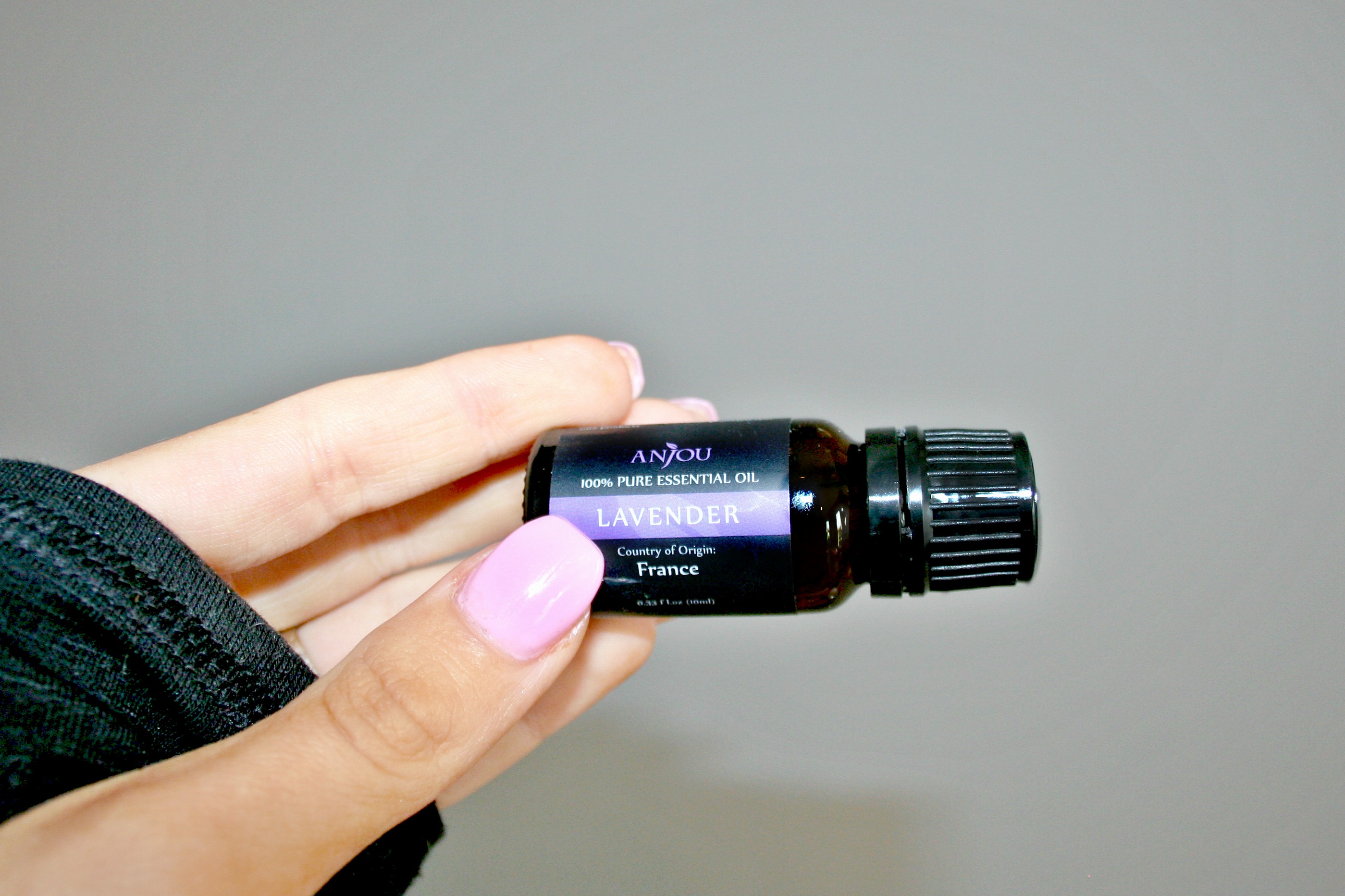 I couldn't wait to bust out the lavender because another one of my girlfriends is expecting and swore it would help me get some sleep! I have been showing the most love to the lavender and peppermint oils, not just because of how amazing they make the house smell, but both specialize in relaxation and pain relief. I tested out the sweet orange scent the other day and oh my goodness y'all, it's so uplifting! My whole house smelled like I had fresh oranges peeled in each room, which had me majorly craving spring time.
Think of essential oils like this: If you only exercise once a week, chances are you aren't going to feel as great as someone that's doing it daily.  I notice such a difference when I eliminate my lavender or peppermint from our nightly routine because they have been so relaxing over the past few weeks. Finding and sticking to your schedule with them is key to actually achieving the results you're wanting. It's been such a fun process for us so far and I'm excited to grab Anjou's expanded set and test which other pieces work best for us.
If you've been on the fence with trying oils, I highly suggest taking the plunge! Also, I've been on the hunt for the best "recipes" on combining oils, so if y'all have any suggestions, please leave them in the comments so I can try!
Happy Friday!
Xo,
Nicollette