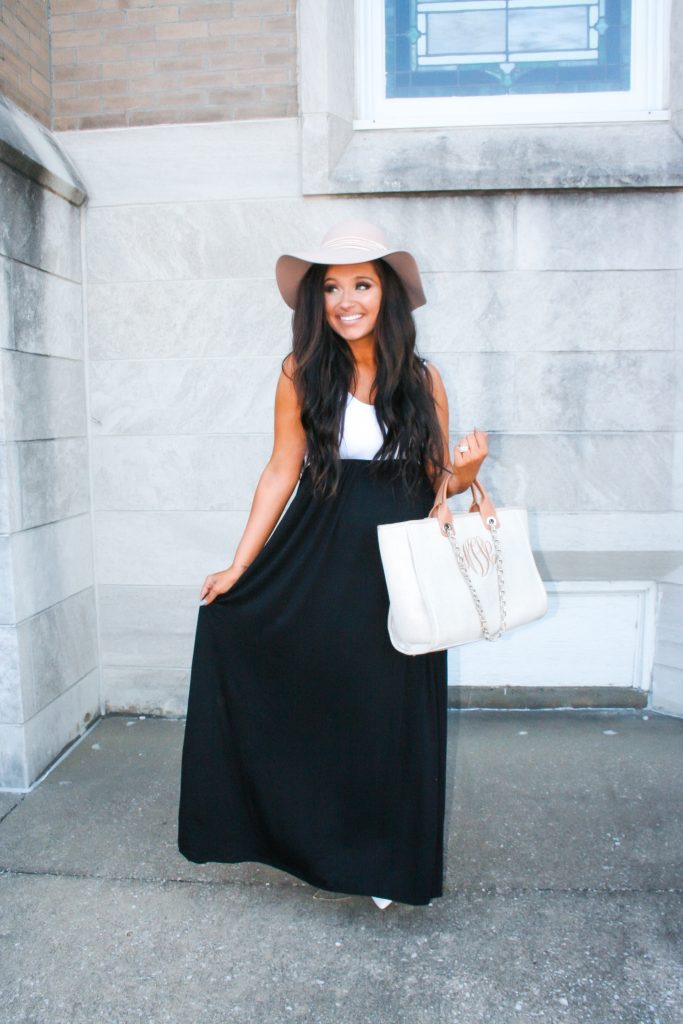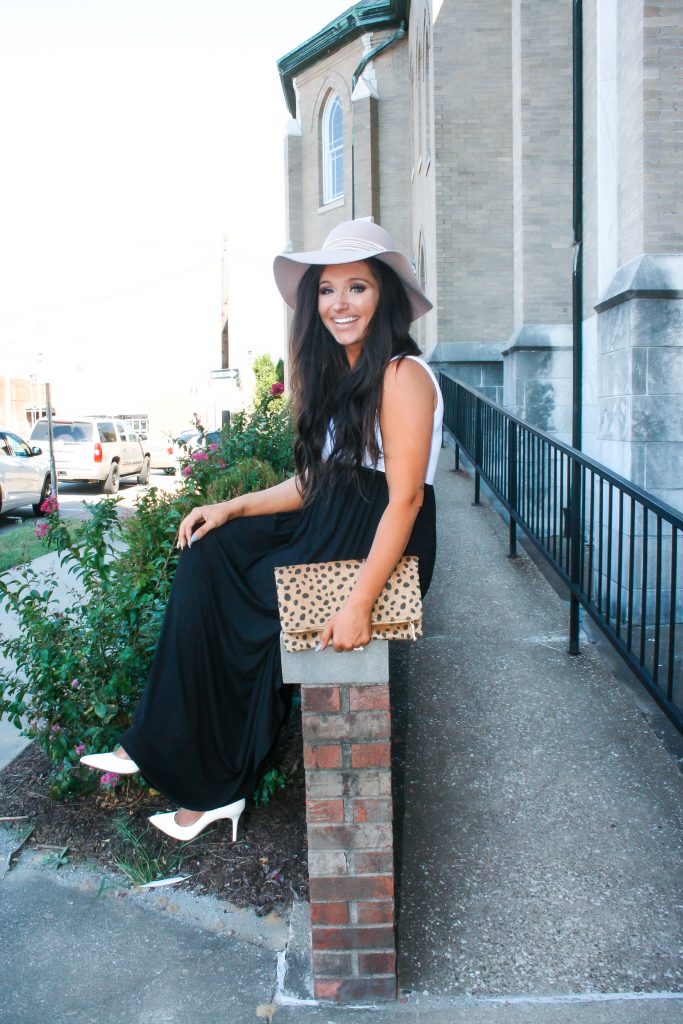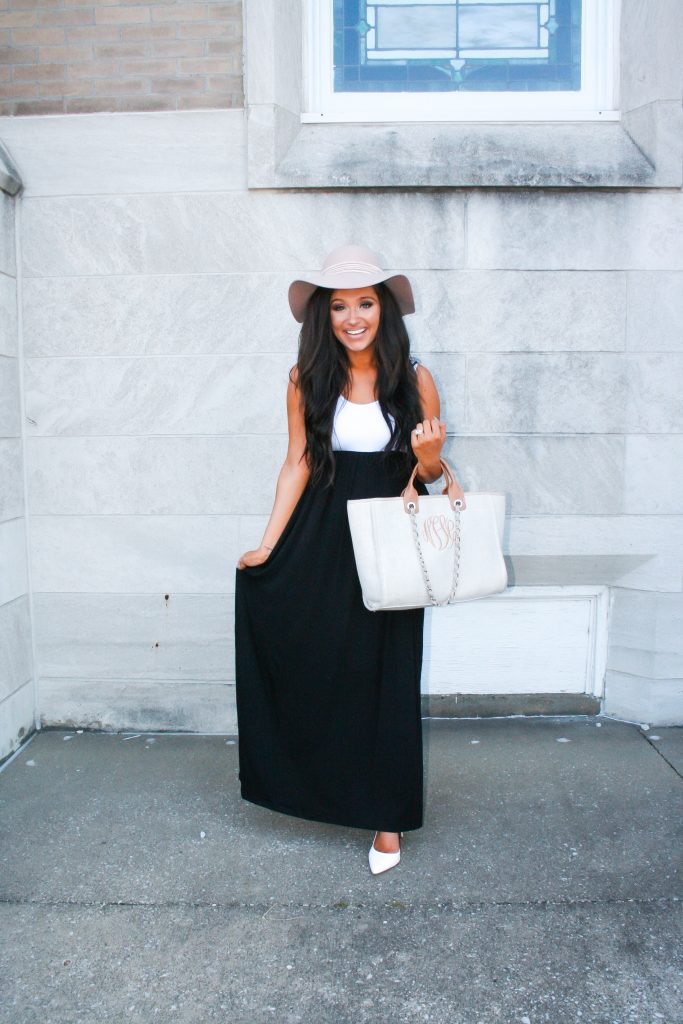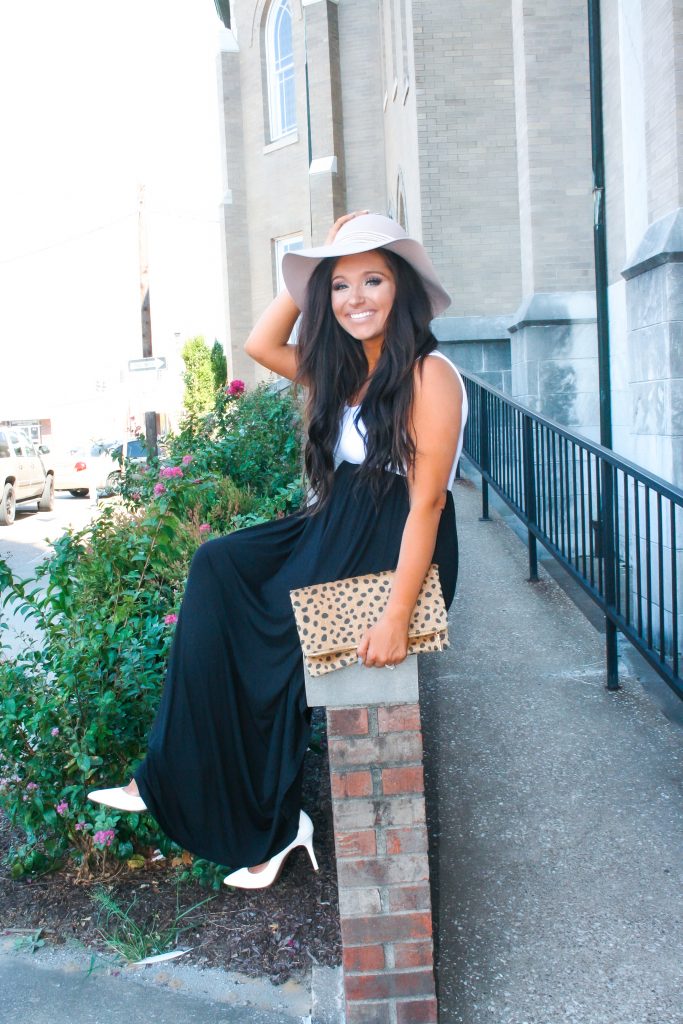 DRESS | FLOPPY HAT | HANDBAG | CHEETAH CLUTCH | SHOES
Not sure about y'all, but I've been entirely too excited for fall weather these past few months. I'm putting most of the blame on my summer pregnancy – it definitely made the warm days even hotter and had me craving cooler temps. Either way, fall is taking its time arriving here in Kentucky. I wanted to share a super easy look that makes these warm October days feel just a little more like autumn.
I lived in these empire waist maxi dresses all summer long. They came in so many colors and accommodated my XL baby bump perfectly. This black-and-white combo is perfect for anytime of year and so easy to dress up or down! Y'all have seen my floppy hat on repeat lately and it always has me craving a trip to the pumpkin patch + all the other fall festivities. If there's one accessory you pick up this season, I can't recommend this hat more. Since it's entirely too hot for my typical fall uniform (sweater, leggings and OTK boots), combos like this maxi and hat are gonna be on repeat until we get into the mid-60's here in KY.
I'm rounding up my exact dress plus a ton of others, including a few with sleeves for the soon-to-arrive chilly days. These are seriously so flattering on any shape and cozy enough to double as PJ's. Bonus – most of them even have pockets! I hope the fall weather makes its way here and wherever each of you babes are, too! Until then, throw on your floppy hat and grab your pumpkin spice everything so we can keep pretending fall's arrived!