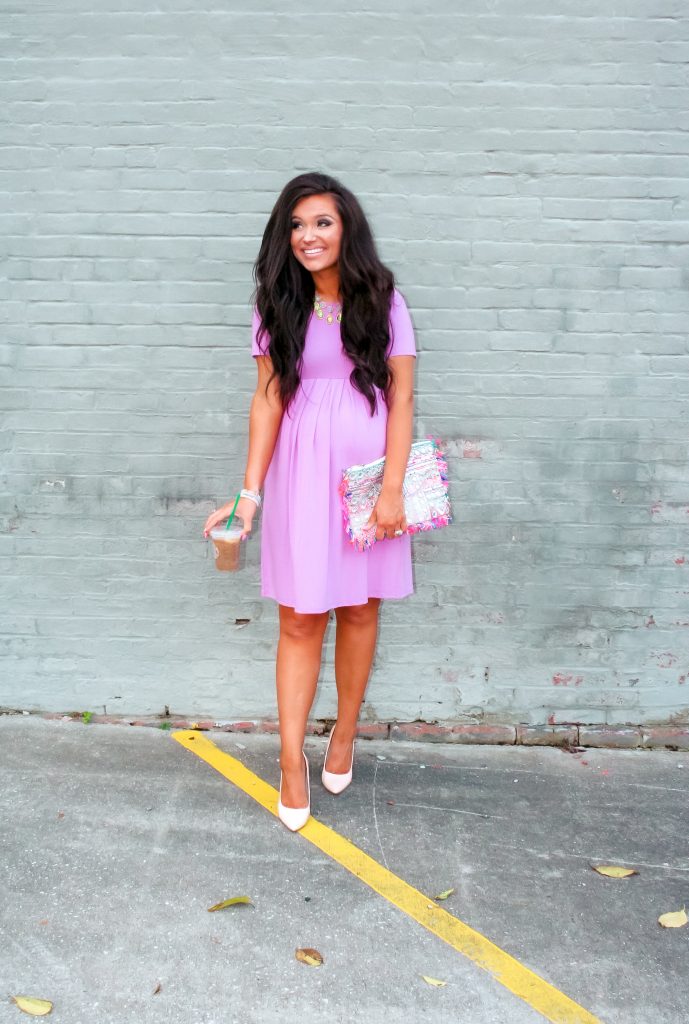 Hi pretty gals! Don't mind me, just over here about to pop! I wish – it's so crazy to think we still have another month or so before little one arrives. Crossing my fingers that my doctor says "oh wow, he's actually ready to go!" each time I go in for a visit. If you've survived a summer pregnancy, you know what I'm saying, lol!
I've said it once and I'll say it a million times, it's way too hot for pants this summer! I've been living in dresses lately and I don't plan on stopping anytime soon. Todays post is going to be short and sweet – I just wanted to share a few dresses that you can throw on and go! These picks are perfect for work, church, running errands and everything in between. We're all about versatility around here y'all, and if I can only wear something once, it's gonna be a no for me. Changing out your shoes (sandals for errands, wedges for church….) and how you accessorize are always my top suggestions for re-wearing the same  piece. Wearing a scarf instead of necklace, a headband in place of statement earrings or adding a belt make the outfit repeating options endless!
Here are a few of my top picks for neutral, basic dresses that you can re-wear a million times over without feeling like a major outfit repeater. I'm also linking a few of my favorite accessories for changing up looks without breaking the bank. Did I mention all of these dresses are $20 or less?!
Here are a few of my favorite accessories to mix in and change up your look! Oh, and all of these are $10 or under, so you won't break the bank accessorizing your favorite new dresses!
Okay friends, let me know which of these you're loving! What's your favorite way to re-vamp an outfit so you can repeat it?! Can't wait to borrow some of your ideas! Hope you babes have the best weekend!